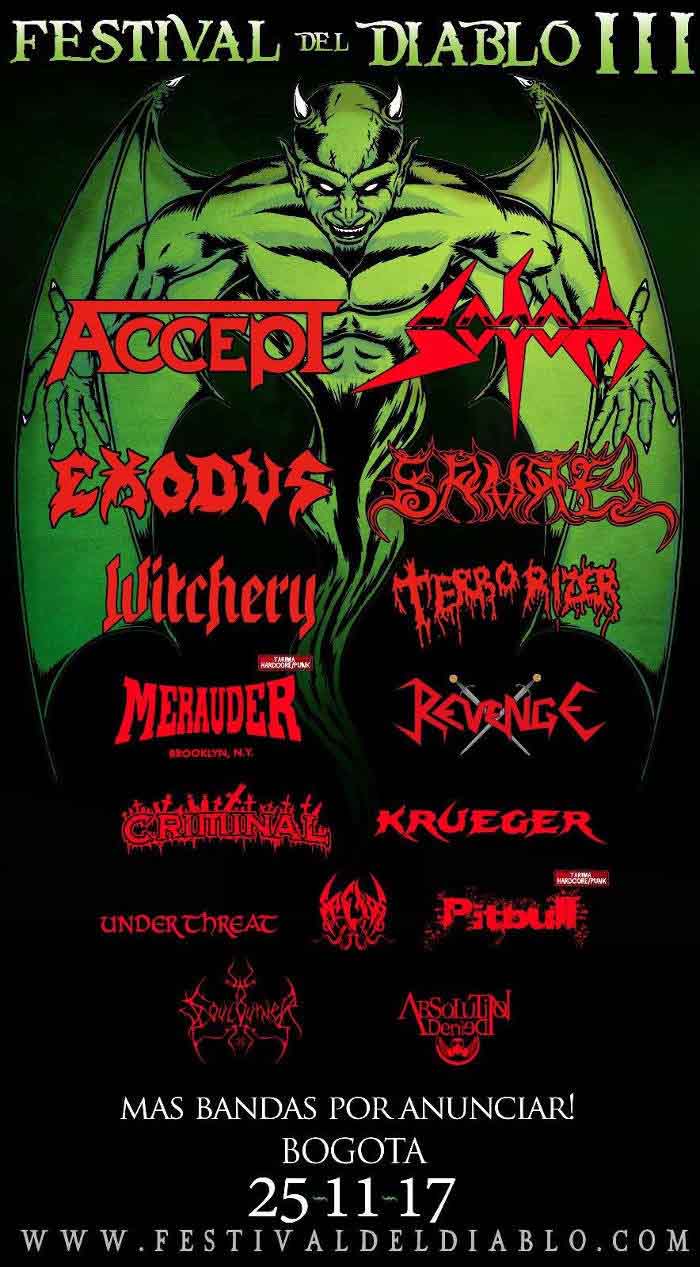 Sodom are headlining the Festival del Diablo III in Bogota, Colombia along with Accept.
3 Comments
Tags: accept, Colombia, Exodus, festivals, news, revenge, samael, sodom, terrorizer, upcoming shows, witchery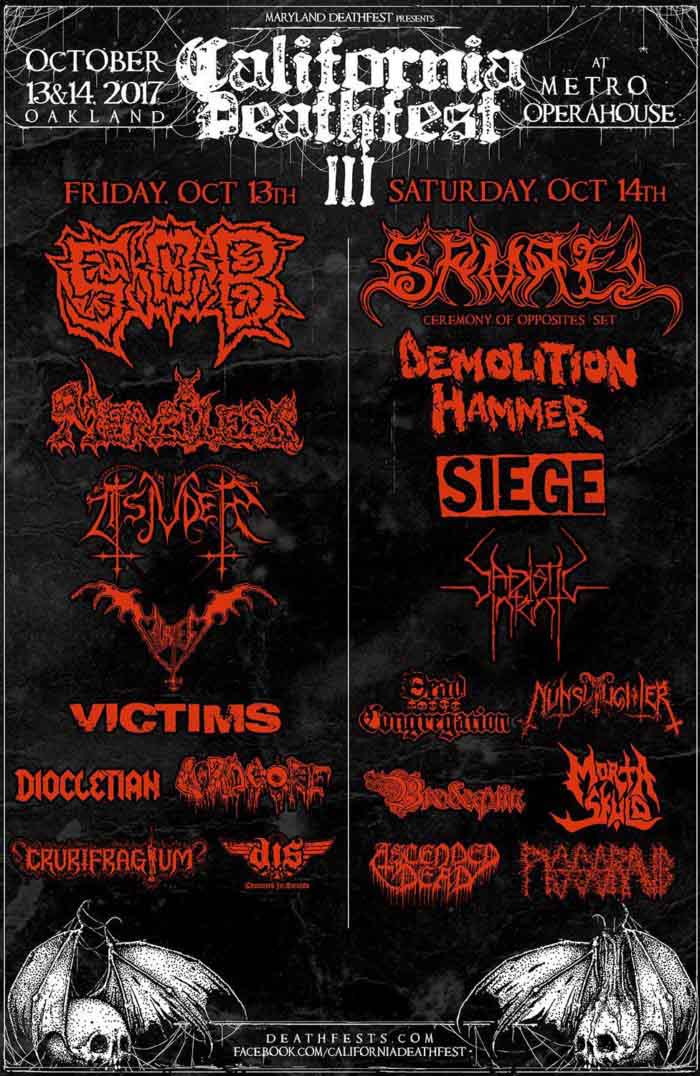 Sadistic Intent seem to be playing sets at every iteration of the Deathfest series of festivals as of late.
6 Comments
Tags: california deathfest, dead congregation, diocletian, festivals, maryland deathfest, merciless, news, nunslaughter, oakland, pissgrave, poser metal, posers, poseur metal, poseurs, sadistic intent, samael, siege, sjws, social justice warriors, trends mosh core fun, \
Samael released a new lyric video, "Angel of Wrath", from their upcoming Hegemony album which comes out October 13th on Napalm Records. Once again do not buy it. "Angel of Wrath" is boring black 'n' roll bullcrap for goth girls who discovered Disturbed and Agalloch. Samael need to quit even pretending to make metal music. Samael now pretend to play metal like how little boys pretend to cook and shave like fully grown adults. Samael need to grow up and get a life. "Metal" clearly is not suiting them.
2 Comments
Tags: black 'n roll, hard rock, lyric video, Napalm Records, new track, samael, upcoming album, upcoming release