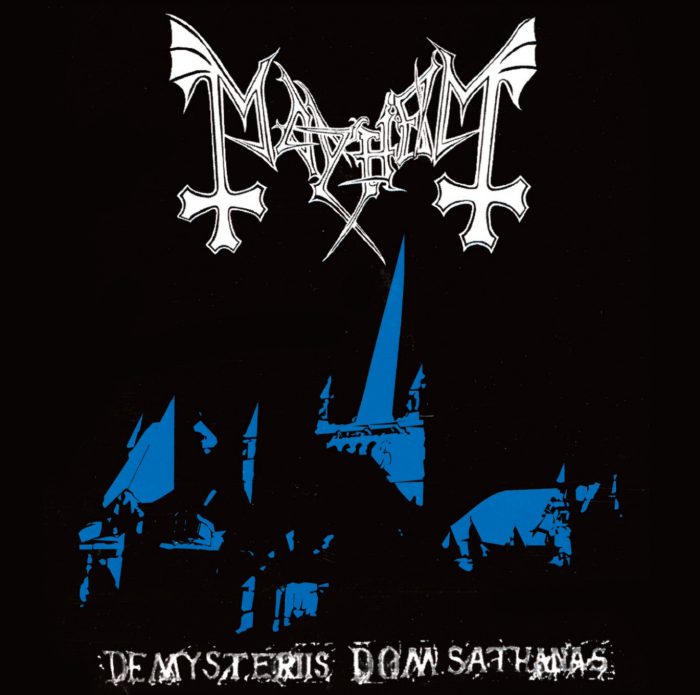 After having built up a legacy for over a quarter of a century, it seems fitting to briefly revisit a few thoughts on the genre-defining De Mysteriis Dom Sathanas.
It should be taken for granted that basically everyone reading this is already familiar with this album, the story behind it, and the quality of the music; all of which has been discussed to death and analyzed with more eloquence and detail than the present author could attempt at the moment. Instead, only some select, subtle elements shall be hinted at relating to the singular uniqueness of this record. Or to sum up with one sentence the main idea this article is attempting to point to:
Despite being the album that most fully embodies the popular conception of the "archetypal" Black Metal sound, absolutely nothing else actually sounds anything like De Mysteriis Dom Sathanas.
While perhaps everyone experienced with Black Metal subconsciously knows this on some level, it is actually a rather peculiar fact to contemplate when consciously brought to attention. Credit is given to infamous reviewer Noktorn for initially verbalizing this fact. (Or at least being the first to indirectly bring it to the present author's attention).
Indeed no other album actually sounds anything like this one – not from the time, before or after. The "second-wave" flowing mystical tremolo-driven style developed by the classic Norwegian bands in general and embodied by Mayhem in particular have become synonymous with the general public perception of what "pure" Black Metal sounds like, almost to the point of revisionism*. But yet, why has no one even attempted to sound like this specific album, when all the other Norwegian classics have been shamelessly imitated to incalculable degrees? Sure there are trillions of bands which blatantly rip off Burzum and Darkthrone… yet where is a DMDS copy? I guess it would appear that not even Mayhem themselves have managed to re-create anything like this album, but it is still quite unusual just how subtly distinctive of a record this truly is.
* [As an aside, some Nowadays people actually have the audacity to claim that BATHORY, of all bands, was "not really Black Metal"… while simultaneously imagining themselves to be superior to "millennial hipsters" that "don't truly understand Black Metal because they discovered it through Vice documentaries and only know the big Norwegian bands"]
While this does seem like one of the most stylistically "pure" embodiments of the second wave sound, there is something very unique to the subtly potent style of guitar playing and composition that is so "intuitive" yet so uncanny that it is difficult to even describe with words. Unlike the shadowy, distorted abstract reverie of contemporaries Burzum or Darkthrone, DMDS-era Mayhem is "fluidly solid" and crystalline … yet simultaneously exudes a subtly horrifying cryptic essence through its' melodic clarity. Almost like an incomprehensible esoteric force being paradoxically hidden through its' blatant revelation in plain sight. While he was indeed one of the most supposedly "influential" developers of the archetypal tremolo BM styling – who actually writes riffs that sound anything like Euronymous? There is a genuinely ineffable, hard-to-pin-down quality to this whole affair, and this is arguably one of the few Metal albums that actually has a truly "evil" aura.
Perhaps, as Attila hints in interviews, there is indeed something genuinely unworldly and darkly mystical connected to this record.
Tags: 1990s, attila csihar, Black Metal, de mysteriis dom sathanas, Dead, Euronymous, hellhammer, mayhem, noktorn, norway, snorre ruch, some brief thoughts, varg vikernes