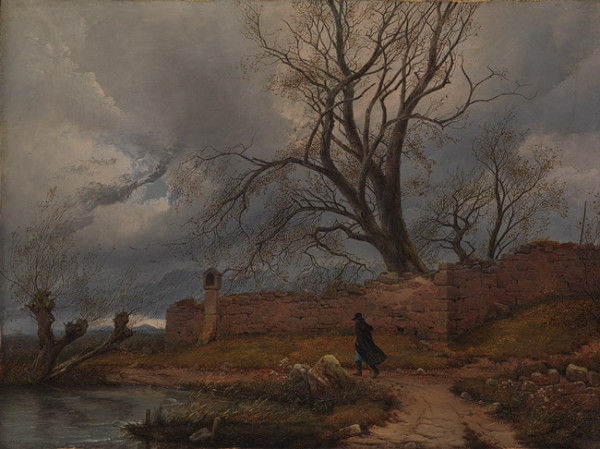 The terms bardic or minstrel metal have often been used to describe bands that usually sing in a clear voice and with anthemic overtones, often imitate medievalesque motifs and write lyrics in the manner of romanticized ancient legends. Generally, the metal subgenre most readily associated with bardic expression is power metal because they advertise themselves as modern-day minstrels and theirs is the kind of catchy and upbeat music most people can latch on to most easily. The bardic spirit along with the culture it transmits, however, requires a sturdier medium that is able to etch its runes indelibly without detracting from the importance of their message.

Power metal could be described as a blend of Judas Priest and Iron Maiden mixed with the energy of speed metal. The influence of Ritchie Blackmore cannot be overstated either. In time, they developed their own tropes and particular voices that set them apart from their Briton godfathers. Bands making music in this style are known for an overt expression and presentation that falls just a little short from that of the despicable glam metal. More often than not, these theatrical habits and indulgences overshadow both the content of the music and the words, both of which come close to becoming only an excuse for narcissistic expression. The persona takes precedence over the message.
A sensible division of terms would be advisable here since the words bard and minstrel actually denote two very similar but different traditions. The bard was said to be an itinerant poet who, with the help of music, kept traditions and values alive through stories and legends written in meter. The minstrel made its most significant appearances in courts. Its main job was to entertain the nobility. The latter job's description often overlaps with that of a jester whose curriculum included clownish acts like juggling. Here is where we find the most apt description for bands like Helloween or Blind Guardian, who willingly and naively took the latter term for themselves.
In lieu of this minstrel metal, a bardic one, with enduring power to carry and transmit the word by giving it the place of honor, is needed. Firstly, any musical tradition with this aim must achieve an optimal balance between being both evocative and submerging yet enveloping the words so that these are propelled forward, emphasized, given contour and colour. Secondly, this is metal. And as proper metal, the riff must lead.
Tags: bard, Bathory, blackmore, blind guardian, epic, folk, Heavy Metal, helloween, iron maiden, judas priest, legendary tales, metal, minstreal, NWOBHM, pagan, power metal, quorthon, rhapsody, ritchie blackmore, the white goddess, tradition, twilight of the gods