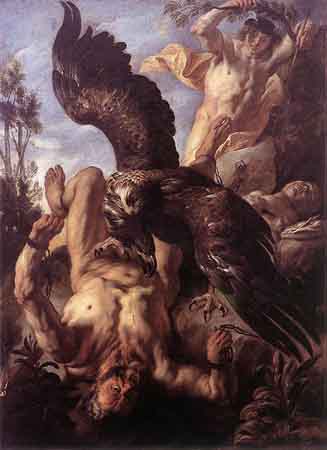 Article by Doron Rosenberg
"Work will make you free," no more truthful beautiful statement has been made and set into action. The fact that the original intent and its whole meaningfulness has been swallowed up by propaganda and lies is a different matter altogether. Whatever the case, it is clear that it is only through work, by accomplishing goals that entail results, that we are able to gain power and influence, and thus an increased 'freedom' of action. This is true in each and every case, where the work done does indeed impact those performing it by returning a certain value.

Being capitalist and right-wing, this has been the prerrogative behind Death Metal Underground's disfunctional and catastrophical sequence of schizoid, neurotic editors: that the only way in which a payed team will work at Death Metal Underground is if it becomes a lucrative business on its own first. But you see, the problem here is not that it is a capitalist or right-wing that reigns, but that it shows an incredibly poor business sense. There is no way to gain an upgrade in quality in product without investing in the people who make value out of the raw material. This is especially the case when the people working are doing intellectual work that actually creates value out of thin air —there is no investment in raw materials, the only costs have to do with the space paid for here.
Be that as it may, there is still some resolve in the community to keep this going, if only for the love of quality, and because very little other spaces offer a place where effort and attention have been concentrated for this ideal as they have here. Death Metal Underground, while it remains on this course, will always remain a vulgar, frustrated affair, because it will never be fed into so that it grows beyond the desparate amateur contribution level, as all writers and past editors here can attest to.
Death Metal Underground is looking for 7 fixed writers who will each be in charge of one day of the week, to do with its content as they like, except for exceptional editorial or senior writer posts. In any case, an editor will always be in charge of the editingand management of the wordpress. Those interested in having a space to publish each and all of their ideas about and related to metal can write to editor@deathmetal.org in order to go through a minimal screening process.
Tags: Arbeit macht frei, contradictions, work will make you free