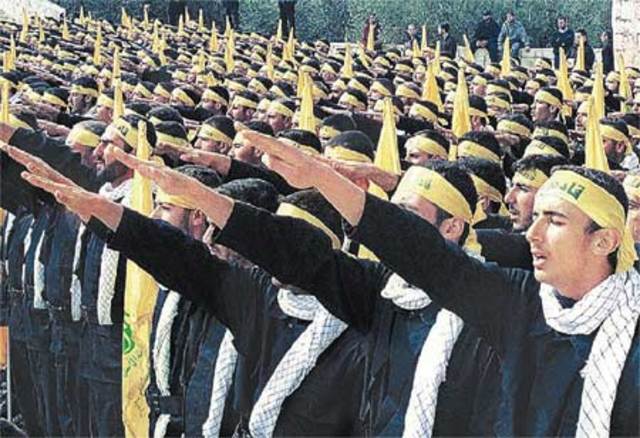 I. Degrees of an Allegory in Black Metal
Black metal, as any art, spans not only the musical, but the ideological as well as some kind of social component. Those who claim its flag range from popular musicians dressing up, to occult panderers playing at magickians, to extremists, to individuals that society would consider degenerates. There are more groups that could be mentioned but that we do not need to mention explicitly. Needless to say, all of these groups have a very different understanding of what black metal is, and what their seminal exponents such as Quorthon intended or what his work represents, or should represent, once it was out of his hands.
Taken at face value, black metal is not only ridiculously exaggerated, grander than life some would say, as is the whole metal genre. An esoteric reading by a spawn of the modern mentality renders all such content as mere entertainment, as he classifies all ideas outside the crudest and most obvious material as 'not real'. In a typical gesture of progressive superiority, this type places itself the lowest on the ladder of wisdom, a self-deception built on rhetoric. The next level may be those who are affected psychologically by the aura of the music and mythos in a way that inspires or at least moves them beyond the merely emotional. These are the ones that 'get' black metal, and who thus see not only form but essence, even if vaguely.
The next level of interpretation belongs to those we'd rather not take too seriously for our own, those who make us question how much we can take ideas into action, those of whom we wish not to think of too fairly lest we realize how thin the walls of our comfortable civilized world. This the general congregation of those who take one side of black metal and adapt their lives and outlook in some manner to the tenets of what they perceive the ideology is. Such an attitude may range from dogmatic religiosity, to simply the extreme, authentic and transcendental individuality that lies at the very core of black metal. In such a case, it is not merely a matter of ideology, but the idea of leaving behind all ideology in lieu of a direct re-discovery of bare reality.
Whatever the case, securely nested at the center of black metal there is one constant, and that is an exhortation to a dangerous living. What this dangerous living implies may be interpreted, if only narrowly before one is led astray by sophistic apologisms. What it should mean, invariably of the degree in which it is accepted, is that the walls of our current comfort should be repeatedly broken down. Whether this is a temerary constant effort or a cyclic return will depend on the characteristics and disposition of each. Black metal is a door with a warning and an invitation to the lonely traveler, "that he may know things shown only to holy men". Embracing black metal at its deepest and most essential is embracing a modern, and transcendental, heresy.
II. Embracing Heresy
Implicit in the act of learning is the exercise of reading, studying, listening and considering things not because we are already reassured of their validity, but because through their exploration, along with a temporary willingness that leads to true empathy, one may discover things about oneself, about supposed truths, and about declaimed sins, crimes and atrocities. These would not be otherwise visible from within the bubble where a man is trapped in his own time is born and raised were it not for the freedom of will latent in (almost?) every human being.
For the realist, there is no such thing as heresy or sin. There is cause and effect, and a universe of states and possibilities. Everything is considered in that light from beginning to end, and not just while the mental exercise lasts. That is, the effects of an action do not stop at the obvious or the direct, but continue in a, perhaps infinite, series of ripples throughout eternity. Heresy comes as the answer of the hero to the Dark Age, and the shapes it takes as an adversary of the lowly are only that: form. The essence of the heroic never changes, but its form must adapt in order to reflect and respond to the times. Thus, black metal is, too, noble essence in sickening form deriving from decadent and banal rock and roll, from chthonic African beats and torturous screams and unnatural, flow-disrupting electric sounds. The form is putrid, and at its best a renouncement, rejection and aggression against the modern spirit.1
Embracing heresy is also tantamount to the destruction of modern mentality within ourselves. It is a kind of small death. If completed and taken far enough, it is also a burning of bridges. While 'moral' crimes are now a murky subject for an increasingly atheistic society with no bases in except for uncontrolled and unconscious group feelings, there are a couple things that are considered true heresies even though they are not called by that name since doing so would be a tacit admittance of a religious stance. To the 'uninitiated' mind, their drinking should be, at least at first, sickening, dizzying and confusing. That is, if they are actually taken in. The deeper black metal experience, when taken in to the marrow of the bone, when one lets it invade, pervade and infect so that it rouses fear unattached to 'reason', operates as an Ayahuasca drought. With time, its best recordings are as stimulating, inducing and delicious as good wine.
Modernity is most clearly afraid of hard ideologies that looked towards the dissolution of or advancement beyond the hindrances and shortcomings of their time by linking to an imagined heroic past and pushing into the future with an adapted and unhinged response. In short, anything that threatens material comfort, complacency and mediocrity. The first that should be mentioned was National Socialism, a psychotic, drug-addled, and transcendental attempt to create a racialist agrarian utopia from the failures of German industrial capitalism. The second was the austere, bellicose delusion of Islam as an epileptic's response to a world of decadent merchants and constant internecine tribal conflict in Dark Age Arabia. Both rejected hypocritical cowardice, aiming purposed ruthlessness in failed attempts to carve divined paths attempting to recreate imagined golden paradises through wanton destruction.
III. Nihilism as a Portal
By using the form and appearance as heresies as pathways to reflection instead of rejecting them, closing our eyes and adhering to anything that feels safe or 'right', we help make something of the unconscious conscious. Thus bringing it to the fore also means the beginning of the distinction of the real and the illusory. As these things become visible, as emotions are objectified after being evoked, there arises something beyond skepticism. Where skepticism is a constant rejection and doubting in a retreat to a knowable safe space, nihilism is sword that sees all as perception, path and possibility, seeing a transcendental reality that simply is.
Nihilism on its own, and in itself, is also only a tool. Nihilism is rejected by some as 'self-defeating', but this does not matter since nihilism is only meant as a doorway and a tool to get rid of constructs, which ultimately include it. The true goal lies beyond it and anything we talk about, and it lies in experience beyond a merely dogmatic judgement. This is not hedonism or liberalism; it retains careful consideration, but it also brings courageous daring. It is dangerous because it provides no safety nets as it cuts down all constructed support and lets the individual fall through an empty metaphysical space.
Taking such an approach also means seeing things through to the end, or remaining in failure and perdition. Such paths do not admit for half measures, one cannot just remain among the remnants of the onslaught. Thence comes construction and discovery, and thus necessitates action: training, studying and isolation.
What is realism? It is the idea that whatever we think must correspond to what is going on in the ultimate reality around us, which manifests in the physical. This means that whatever other dimensions it has, the patterns it creates appear in our physical world. Thoughts are not reality, but if they act like reality, they have a chance to become real.
—Vladimir J. Putin Narrow and Iterating Traditions Evolving Out of Order
1 Good music is defined by the quality of its communicating power, which pertains organization and codification. The part of the form which is being alluded to refers to its sound material aspects, amongst others, and their effects over physical and organic nature in their distortion and sickening aura.
Here is something to accompany your readings, in English or whatever language you see fit:
Tags: Black Metal, islam, mastema, national socialism, Nazism, Nihilism, Philosophy, Religion