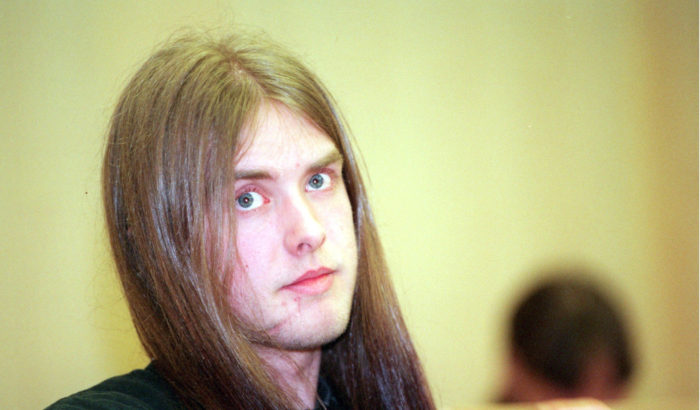 In an interview from the already late days of black metal, Varg Vikernes assessed his musical intent as a pursuit of fantasy:
I see Burzum as a dream without holds in reality. It is to stimulate the fantasy of mortals, to make them dream.
This seems puzzling because metalheads are notorious realists, and yet our music emphasizes the mythological, metaphorical and epic in the same way Romantic poetry did: emphasizing the imagination and knowledge of the inner self to know the world more accurately than detail-based science, popularity, money and mass opinion can tell us.
One of the great influences on metal has been the writer Howard Philips Lovecraft whose work emphasized a similar dream-like reality in which the unreal comes alive and forces a confrontation between the protagonist and this new dimension to reality.
As in all good horror fiction, the struggle is first in the individual to trust what he sees and accept that it is real, and then secondarily, in convincing a group or some of it to work together to escape it or defeat it. This reveals humanity as a struggle against its own underconfidence and groupthink in order to know the self enough to be able to recognize what is going on in the world when it collides with our social and moral way of thinking.
French anti-liberal writer Michel Houellebecq provides an insight into the mindset of Lovecraft regarding fantasy:
Now, here is Howard Phillips Lovecraft (1890-1937): "I am so beastly tired of mankind and the world that nothing can interest me unless it contains a couple of murders on each page or deals with the horrors unnameable and unaccountable that leer down from the external universes." We need a supreme antidote against all forms of realism.
Our lives are filled with social opinions that amount to a type of mind control through peer pressure. The newspapers, professors, politicians and leaders of industry tell us the same thing, but in our inner being we feel that something of meaning is lost, so we must stimulate that internal wakefulness by peering beyond the oneiric horizons to discover in the metaphor therein what we would prefer.
Houellbecq and Vikernes come from the same experience, and it is not surprising that they have a similar root to their opinions:
The attack, such as it is–the tone never rises (or descends) to the level of polemic or panegyric, as if the author were painfully aware that to raise his voice in such a context, and with everyone watching, would only inflame the passions of the herd–is an attack on individualism, on liberal democracy, on enlightment and reason, ideas nurtured more than two centuries ago on this same French soil.
In this perspective, the Enlightenment reliance on "reason" (rationalism) hides more than it uncovers, and simultaneously, because we rely on it, weakens our reliance on ourselves and our inner compasses. Instead, there is a giant herd following itself in a circle, repeating the same assumptions and still feeling unnerved and unfulfilled.
Tags: burzum, fantasy, michel houellebecq, the enlightenment, varg vikernes