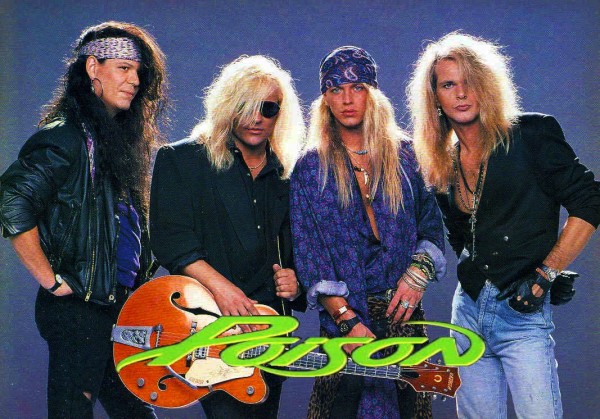 In the early 1990s, a new music burst forth. The dark sounds of Black Sabbath and the guitar-oriented heavy rock of Deep Purple and Led Zeppelin merged and, through the wizardry of Hollywood-style image, became a new genre that hyper-extended the characteristics of the most rebellious music in the previous generation of rock. This was called glam metal, and you may recognize it by names like Motley Crue, Poison, Twisted Sister, Quiet Riot, Cinderella, Van Halen, Ratt and Winger.
Glam metal stood out from other rock at the time. It was more technical, featuring early shred guitar wizardry, and more visual, incorporating gender-bending into its image as well as tattoos, long hair and leather. For the radio music of the era, it was one of the more advanced and outside the mainstream sounds one could purchase at the local record shack. Kids liked it because it drove parents mad; politicians responded by trying to criminalize it with Tipper Gore and the PMRC targeting glam metal bands for their overly-sexual lyrics about outré topics such as drugs, suicide and promiscuity.
What makes glam metal stand out is to look at the backdrop of music at the time. Most bands were taking advantage of newly-available electronic instruments and more options in the studio, and were focused more toward being synthpop or album-oriented rock. The nascent indie rock movement, to explode with bands like REM and U2, dwelt still in the basements. Punk had died and punk hardcore was unlistenable by most, as were bands like Motorhead and the NWOBHM who were still just a bit too loud, and too controversial. Glam allowed people to be rebels without really rebelling against anything, because glam rock was just what David Bowie and Sid Vicious were doing with the actual danger removed and all the imagery turned up to eleven.
Compare this to the present time. Radio is much louder, and rap-based music has replaced synthpop. Indie rock became huge and expanded into emo and post-Joy Division quasi guitar ambient bands. The old dad rock like Springsteen and Mellencamp faded like an autumn sunset, and while millions of niches exist, most people hit up the big favorites. Metal is the radio now, too, and thanks to nu-metal — the second generation of rap/rock — people are accustomed to heavy distortion, detuned guitars and raucous drums. People wearing bizarre costumes and masks while acting out self-destructive tropes are common. What remains to shock the parents of today?
Much like glam metal, metalcore attempts to pick everything that stood out in the past generation and amplify it. The introspective despair of indie rock joins the progressive stylings of 90s bands and the whine of alternative rock; the proto-djent of Pantera and Helmet shows up as well, alongside the deliberately random songwriting of emo and post-hardcore bands. Add them all together and you have a template for making infinite music: an aesthetic of randomness, with high technicality, and metal power but not its threatening antisociality, melded together into a product that is more like a jam session than a planned event. This resembles what happened after progressive rock fiddled the first time, and jam bands showed up that merged jazz, progressive and rock into expanded-format songs that wandered. Metalcore can take any form, whether melodic death metal or math-influenced grindcore, because it is at heart a philosophy much like glam was. It takes what shocked the last generation, adds it all together, and ramps up the imagery to deliver a "new" (old) product.
If we are honest, we will admit that metalcore is the glam metal of today. Designed to shock, it pretends at being "underground" only to keep its indie cred, and relies on the disturbing self-absorption of indie and emo to make parents quake. Formed of too many elements to support together in one coherent genre, it focuses on incoherence, and ties it together with imagery. It emphasizes technicality, which thanks to endless instructional videos and better access to guitar equipment (thanks Guitar Center!) has cranked up a notch, but uses it as a means to the end of its appearance. While band members no longer dress up in clothing of the opposite gender and tease their hair, they perform the equivalent through their embrace of passivity, feminism and self-pity as fundamental values. This shocks parents as much as glam metal did, and has correspondingly bad effects on metal as a whole.
Tags: glam metal, Heavy Metal, metalcore