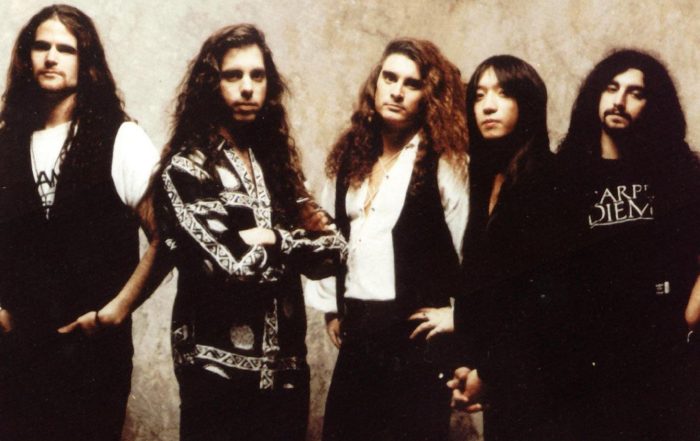 Dream Theater are commonly mistaken to be a "progressive" metal band. Their fans love to brag about how "progressive" the band is as it makes them feel smarter than the typical rock and mainstream Maiden and Metallica metal fans. This is the same sort of intellectual smugness that pretentious urban leftists and the communist-infiltrated ivory tower have about the working class, those who do not shout whatever their currently favored political slogans in the street are like Mao's Red Guards, or whoever openly dislikes the latest pretentious socialist realist film awarded a trophy by the liberal media shills to promote their Marxist agenda.
Dream Theater's songs are not "progressive" as they don't really progressive forward melodically in an orderly fashion like the better examples of classical music. Yes, Dream Theater do modulate through a series of arpeggios, scales, and keys and shift time signatures like Rush but just like Rush never in the name of overall melodic progression or to make musical point. Their modulations and time signature shifts are more about haphazard instrumental wank. Dream Theater write music as far from Yes and King Crimson as they do from Slayer.
Dream Theater write wanky, hook-based pop rock. Yes, their compositions have a few metal verses mixed in with the arena and album oriented rock parts in every song but that in no way makes the compositions metal ones. Nirvana copying one Celtic Frost rhythm did not mean Nirvana played metal music. Dream Theater's music frequently and quite randomly modulates from power chord chug rhythm verses to catchy, major scale based choruses used as hooks in the same way boy bands on the radio do.
Similarly Satyricon is far removed from Mayhem and Immortal . The difference is Nocturno Culto kept their riffs black metal but Satyricon's songs were still rather random on Nemesis Divina featuring some hilarious major key modulations for the leads that made zero sense thematically or melodically. Satyricon were once a metal band, just not a particularly good one. Dream Theater are as metal as Nirvana and Styx, that is not at all.
Tags: AOR, arena rock, dream theater, hard rock, pop music, progressive rock, pseudo-progressive, satyricon, wanking