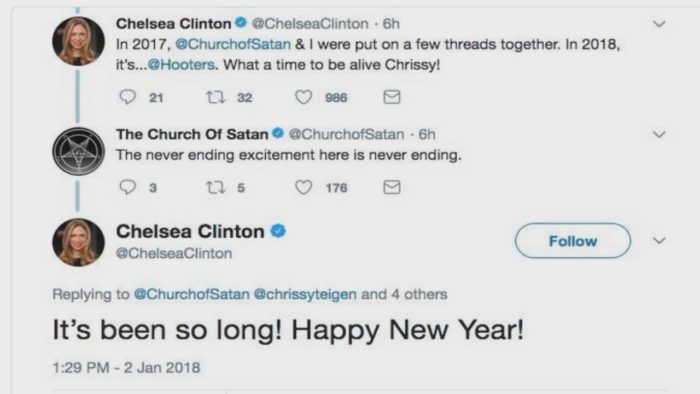 The consensus seems to be that Christ does not belong in metal.  Well, neither does Satan.  Rigid patterns of thought are not conductive to the creation of transcendental metal music.  The failure of NSBM stems from the rigid ideology into which the music was forced like a Procrustean bed.  The two Christian metal bands worth a shit have been covered on this site: Paramaecium and Antestor.  The only NSBM bands that are not terrible are the bands, like Graveland, that preceeded the creation of the subgenre and were only lumped in with the scene later… Gontyna Kry seems to be the sole exception to NSBM sucking.

Theistic Satanism encounters the same stumbling blocks as NSBM and Christian metal.  A lack of flexible thought patterns due to an estrangement from reality.  Acute observation replaced by the fog of ideology.  LeVeyan theistic satanism was rejected and mocked by the Norwegian black metal scene for a good reason – one only has to read the Satanic Bible to see that it is 4th rate Nietzsche and Darwinism processed down to the lowest common denominator.  Like the dialogue in Quentin Terantino movies, the Satanic Bible seems to be aimed at mildly rebellious, socially unfit, and not particularly bright 14 year old boys who will quote it endlessly to their loser friends and assure each other how cool it – and by extension themselves – is.   YouTube body language analyst Bombard
explains pretty clearly how awkward, immature, and uncomfortable in his own skin Anton LeVey is – like a teenager he acts out a role like he is in a movie.
The New Church of Satan has a list of satanic metal bands.  Let us go through the list and analyze the failure.
 

Mayhem

:  Not really satanic.  They used some satanic symbolism and anti-christian themes, but it is quite a stretch to call Mayhem a satanic band.  There is plenty of extant interview material where Varg claims he and Euronymous made fun of LeVay and the COS.  Occult topics does not equal satanism.  Finally (and most damningly) Hellhammer is a known Christian, says a prayer before every Mayhem show, and played drums on the aforementioned Christian metal band Antestor's second album The Forsaken.

Gorgoroth

: Here they hit the mark.  But early Gorgoroth was far less overtly satanic (Under the Pagan Megalith, anyone?) and looking at the early interviews I could find with Infernus, he doesn't mention satanism at all.  Later he would be come a pathetic parody of a middle school satanist and it is no surprise that after the first two albums, the music of Gorgoroth turned to shit.

Deicide

: Benton said lots of crazy shit about satanism early in his career but it comes across more as shock-value marketing. This interview has Benton talking about making lunch for his kid and taking him to school as well as making fun of the COS.  After the Hoffman brothers quit Deicide, they launched a public smear campaign in which it was revealed that Benton was married in a Christian church.  Satanic and anti-Christian aesthetics/lyrics does not equal satanism.

Ghost

:  This band proves my point.  They are horrible beyond belief.  I'm not going to waste my time researching their satanic credentials, but if this is the best that Satan can do, surely he is not the Lord of This World.

Behemoth

: Started as a nationalistic pagan metal band.  Apparently Nergal got angry that Graveland made much better music, and decided to start making cartoonish, gay-BDSM satanic death metal instead.  Notice the trend line – as Behemoth started embracing satanism and satanic themes, the music rapidly went downhill.

Marduk

:  Why are they on this list?  The inclusion of Marduk serves to illustrate the futility and stupidity of the binary thought patterns of sectarianism.  There is no logical chain between a band named after a Babylonian deity and Satan.

Dark Funeral

: Several of the members of this band seem to be down with the theistic Satanism. However, the only musician of value in the band, Blackmoon, was never kind to any organized religion in interviews and flatly stated he was not religious.  The most this band proves is that Satan, Inc. has a very good marketing department.

Nunslaughter

:  A solid band, certainly, but what comes across again and again in their interviews is their love of Venom and their use of satanic themes solely as a death metal conventions.  Satan as salesman, yet again.
Mercyful Fate:  They would better served by inserting King Diamond's solo career here instead of Mercyful Fate.  King Diamond himself said that MF was more about general occult topics whereas KD solo was straight up COS themes.  This further proves my thesis as MF>KD.  Satanism sucks QED.

Morbid Angel

: Yet again, occult does not equal satan.  Trey has often stated that the band's lyrical/beliefs stem from the Jewish Kabbalah.  The only thing born again Christian Pete Sandoval regrets about his time with Morbid Angel is having drank, smoked, and eaten too much fast food.

Satyricon

:  They always kind of sucked, but their initial output of quasi-occult/nationalistic/naturalistic material wasn't overly terrible.  Only when they contracted Satan, Inc.'s marketing department did their music really become horrible.

Watain

:  These guys, at least in public, take their Church of Satan theistic ideas very seriously.  They are so beholden to Satan Inc.'s fiery pecker that they even released a country and western album.  Nobody around here needs to be told that Watain sucks prolapsed asshole.
The New Church of Satan labeling many of these bands with anti-christian themes as satanic demonstrates the either/or, rigid binary thinking of the ideological mind.  If the Church of Satan was suddenly the official State Religion or somehow convened a PMRC-type hearing most of these bands would, at the very least, start making songs about the Book of Job where Satan loses a bet with God. We can even give the NCOS the benefit of the doubt and say, "the enemy of my enemy is my friend."  This, however, tends to be a mistake and shows again, the weak long-term thought processes inherent in binary ideology.  While riling up the masses with evil vs. good rhetoric can at times be useful, more often than not the unthinking enthusiasm of the crowd ends up destroying any possibility of wise policy.  In the realm of the arts, marketing is a necessary evil – Varg Vikernes is a very clever marketeer, but he also has the musical chops to back it up – but when the art is completely subsidiary to the marketing you have essentially inverted cause and effect and are contributing to the obfuscation of reality instead of the triumphal embrace of reality.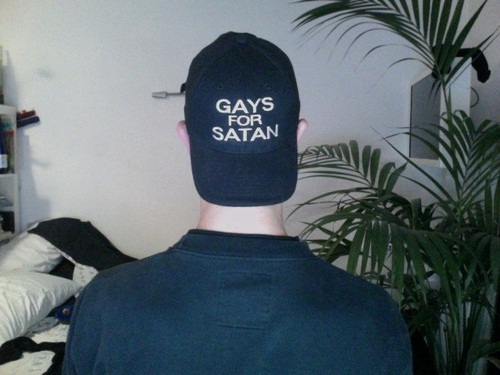 Satan had his uses.  Through the 70s, 80s, and into the 1990s various Christians were trying to destroy metal.  That was all 20-50 years ago.  The US Army, whose oath ends with, "so help me God," officially recognizes Satanism as a religion.  I've seen Slayer and various other metal bands play in venues owned by the LDS church.  Modern society as a whole has embraced the sinful delights of the flesh. Satan is no longer a battle clarion nor a symbol of transgression; Satan is a sign of submission and a call to resignation.  Invoking Satan at this point is as nonsensical and absurd as General Ripper telling Group Captain Mandrake to help him operate the machine gun because, "the Redcoats are coming!"  While the battle standard of the Dark Lord will remain a treasured part of metal history, new campaigns and new battles await and proud new colours should fly above the heads of the conquering Hessian armies.
Tags: Anto Levey, behemoth, beta males, Church of Satan, dark funeral, Deicide, ghost, gorgoroth, homosexuality, marduk, mayhem, mercyful fate, morbid angel, nunslaughter, Satanism, satyricon, watain