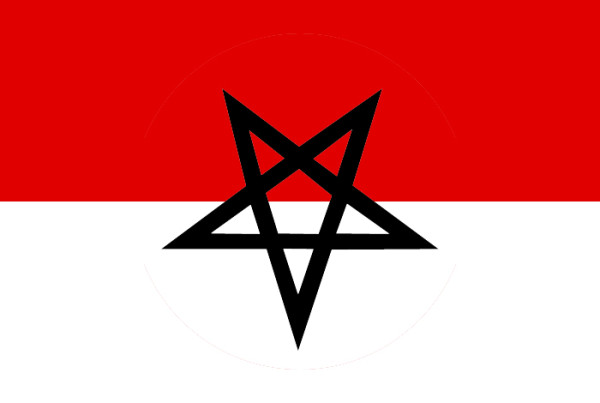 Recent posting of an interesting article about transcendent realization in metal provoked a number of confused comments, none of which addressed the substance of the article. The objection was to modern metal, which many view as a misbegotten genre, and to secondarily to the bands involved.
As a thought experiment, I thought I might share some thoughts on analysis of metal. You will not find nice easy binaries and "objective" analyses here, more like qualitative assessments in a shifting frame of reference. Mostly these are questions which do not resolve to nice, uniform and balanced answers. They embrace the controversy.
However, you will find that as you look back over the journey — and that is the best metaphor for experiencing music, that of looking into a field of data — you will see that taken as a whole, the details point toward an overall picture. Your job then is to assess that against all other music and place it in context.
I start with these general questions:
What changes between start and finish?
What patterns can be found?
Do these patterns form a language of sorts?
If so, does it lead to the conclusion?
Art is a communication. Art that extends over time, like novels or music, takes the listener from a starting point to a conclusion. It is not very powerful, usually, to have the precepts equal the conclusion, but sometimes — rarely — a full circle can be revealing, like when one recognizes how utterly futile an idea was when applying it to an experience, and ends up abandoning it. Patterns can consist of any data that is discernibly isolated (relevant to all of its parts) and can often change meaning when repeated. Language uses patterns to build meaning by expressing tokens in context and changing that context to apply more attributes to those tokens. Language leads to a conclusion when internal conflict results in a clear answer as to what has become victorious, been destroyed or a merging of ideas.
These lead to other questions, such as regarding technique:
Does this technique fit a need, or is the need made to fit the technique?
Is it evocative of any real-world experience or vivid thoughts?
Are the values of proportion, balance and purpose applied in this use of the technique?
Is there another more relevant technique that was not use?
The biggest question here is whether the technique is used for a purpose or not. A band that merely makes a list of all techniques, assigns them to songs and then barfs out a song using them will not only be boring, but will miss an opportunity to communicate something more than the technique — including composition — itself. The worst problem here is the "wallpaper effect" where the band does not vary the intensity within each song, creating a listening experience like listening to a faucet on full blast.
I also suggest the following for seeing past aesthetic:
If the lyrics were absent, how well would this piece stand up?
If I played this on a kazoo or acoustic guitar, would it still sound as powerful?
Is there depth to this imagery, or is the song a framing for the presentation of an image?
I find it useful to have a smaller CD player or computer in another room with not-so-excellent speakers. You can fire up the music on one of those and listen from a room or two away, which creates a sort of ad hoc filter that removes the value of production. You end up hearing root notes and rhythm the most, but also lose many of the flourishes that hide the actual music.
Then you should ask of its artistic relevance:
What does this piece of music express?
Does this address something relevant to life itself?
What have I learned or experienced through this piece?
These questions explore significance. That exists on both a musical and thematic level, with the best music having the two operating at once toward the same ends. Music that is relevant expresses something we know of in life, and finds a way to make it beautiful and create transcendence from it. Clarity, or truth about reality, can itself have a transcendent effect in that it clears aside confusion and opens up a pathway to future creation. Good art creates a world that you want to step into and help fight it out so that the best, the beautiful, the good and the interesting prevails over Big Macs and Cheetos.
And then, finally, your duty to the reader:
How many times could I listen to this without getting bored?
In what situations would I discuss with others what this conveyed?
How does this expand the metal lexicon of technique and ideas?
If you are writing as a reviewer, your readers do not have infinite time or money. They can purchase a few albums but are going to rely on these for enjoyment and learning over the course of the coming years. Remember your Bell Curve: most albums are in the middle, with some outright turds to the left and a few real standouts to the right. Your job is to pick the standouts because people can love these for years, and/or some of the high middle albums. Do not be afraid to be vicious. This is the money of normal people being spent on this music, and if they end up dissatisfied, it creates more landfill and causes them to despair on quality. Whatever is rewarded in the marketplace predominates, meaning you get more of it, so any sane person will be strict about quality.
With that being said…
Here's a couple tracks for you to try. The only comments that are worthwhile are analytical ones. If you want to call someone a fag, go to one of the other threads and call me a fag. I got over it long ago and now I just ask for phone numbers or cock pics.
Tags: analysis, fag, Heavy Metal, music analysis, music reviews