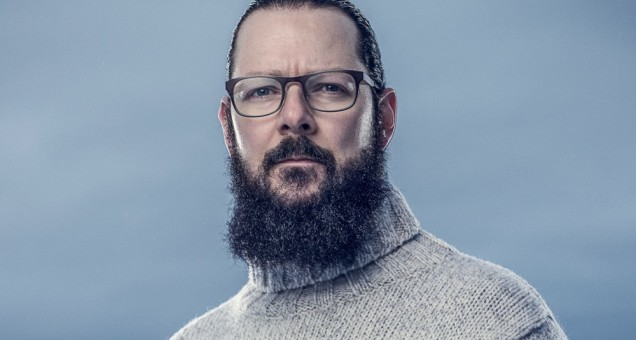 Ihsahn is recording his upcoming solo album right now in Norway according to Blabbermouth. Furthermore Ihsahn believes that black metal is not a specific type of heavy metal music but rather a mind set and that the random progressive rock and jazzy instrumental masturbation Ihsahn performs now is still actually "black metal" despite not even being metal music to begin with, yet alone black metal.
It's kind of paradox. I mean, this whole black metal scene, with all these rules and kind of fashion police [laughs] coming out from this very individualistic and free-thought type of philosophy. So, for me, I think, in my own mind, what I do now musically is still black metal. For me, it comes from the same source. So, to me, black metal is not a type of guitar sound played at this or this speed with screeching vocals. For me, black metal is an attitude and an atmosphere. For me, Diamanda Galás' 'Plague Mass' is just as black metal as any BATHORY album."
Yes, Ihsahn thinks a pretentious, ill-structured noise music opera about whiny New Yorkers dying of AIDS, a disease they contracted through degenerate homosexual hedonism, is as black metal as Bathory's The Return……. Yet Quorthon practiced the heathen faith of his forefathers that apotheosized the strong and damned the weak. What happened to Ihsahn's satanic sociopathy? What about Emperor not caring at all when Faust curb stomped a gay cruiser for coming on to him? Ihsahn has truly sold out ideologically and philosophically in addition to musically. Ihsahn even looks like black nationalist (and probable Caucasian) Shaun King if he converted to Islam.
Was In the Nightside Eclipse really inspired by Ihsahn's parents making him go to bed by 8 pm with no night light rather than by Tolkien? Ihsahn's compositional talent or lack thereof was on full display in later works from Emperor when Ihsahn became the primary songwriter after Faust and Samoth were imprisoned. The great earlier works Emperor made were not due to Ihsahn's musicianship alone. He is no heavy metal auteur; Samoth shared equal songwriting credit and it was Samoth and Faust's "rhythm" work which made Emperor and In the Nigthside Eclipse so flowing.
Theses ludicrous statements ares not the first time Ihsahn has desecrated Bathory's black metal legacy though:
Emperor's cover of a "A Fine Day to Die" from a 1997 show in Bergen Norway was done well enough but what was with Ihsahn's outfit? That leather loincloth is somehow worse than Quorthon's leather underwear as Ihsahn looks like he is cosplaying as Princess Leia in her slave outfit from Return of the Jedi. What's with the nipple ring? Worst metal stage gear ever.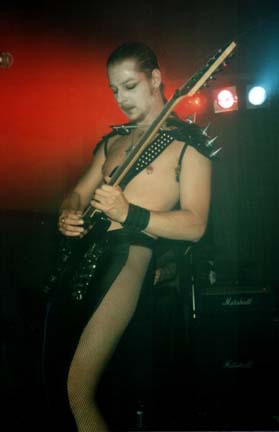 Tags: AIDS, Bathory, christianity, diamanda galas, emperor, homosexuality, idiocy, ihsahn, metalcore, norway, progressive rock, recording, sell-out, selling out, upcoming album, wanking