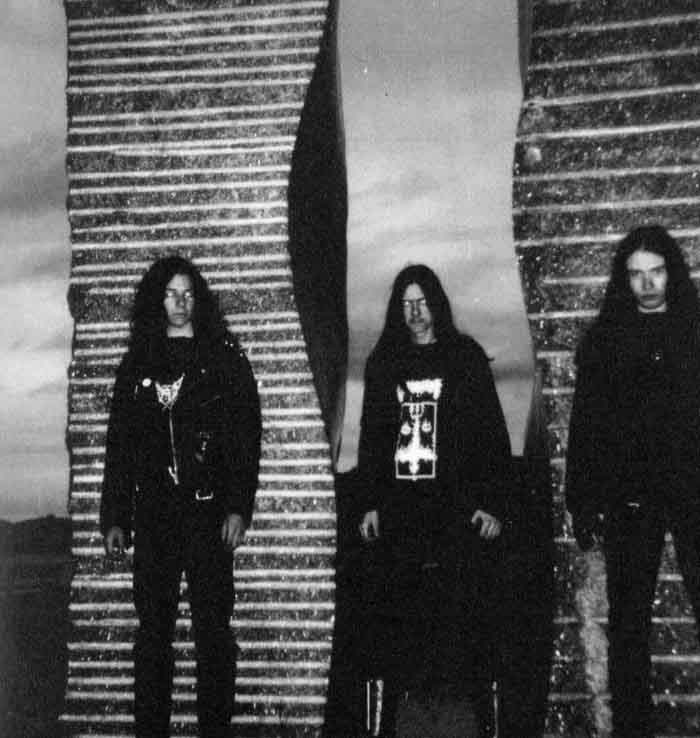 The music of Emperor is commonly misconceived by the mainstream metal media and certain YouTube clowns to be merely an atmospheric wall of sound or symphonic black metal orchestration engineered for superficial, surface level aesthetic appeal to an audience atypical for black metal. This is in fact not the case. In the Nightside Eclipse is just as perplexing to typical headbangers on first encounter as it was upon release in 1994. Mainstream audiences are even more flabbergasted and regard the record as a mere curiosity produced by those murderous church burners, preferring Emperor's more rock-structured later work such as Anthems to the Welkin at Dusk, which abandoned the band's signature riffing style and method in exchange for ones influenced by more stereotypical Norwegian B-listers such as Enslaved and Kvist. Emperor did eventually sell out, becoming technical guitar wank, rock-structured heavy metal after their rhythm guitarist Samoth and drummer Faust were imprisoned in 1994 and their songwriting influence subsequently waned. Yet In the Nightside Eclipse's hymns to Satan and Sauron remain as natural mutations of their metallic predecessors' attempts to imitate horror scores and classical music's overwhelming power of sublimity.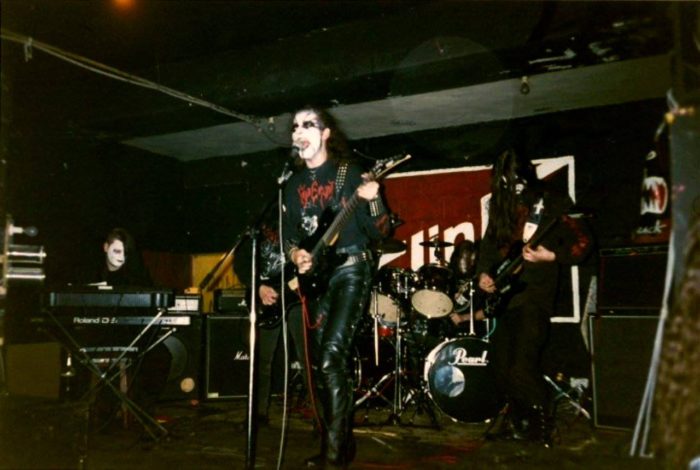 Emperor's distinct riffing style was inspired by Celtic Frost and Bathory with the addition of short, scale-based melodic fills surgically implanted directly into the heart of power chord progressions. These melodic streams were actually much shorter than the long-form, tremolo-picked melodies of Emperor's Norwegian contemporaries Mayhem and Immortal. This brevity allowed rhythm guitarist Samoth to shift and variate riffs either slowly or quickly over the course of the band's compositions as they demanded similar to the slowly mutating genetic code of a replicating primitive life form. Marching to the ebb and flow of Faust's blasting perfected percussion, these high-gain viral riffs, however indistinct they become in the reverb drenched mix, are the bedrock and skeletal girders from which Emperor's monstrous but wondrous to behold compositional architecture sprouts off lunartropically like cancerous tumors with humanesque facial features arising out of the once supple death metal flesh of predecessor group Thou Shalt Suffer. The only worthy comparison to this viral riffing in metal is that displayed on Demilich's Nespithe.
The rhythm section served as primal caveman throne-bearers marching the seat where the dark lord sat wherever they so pleased despite him falling from the heavens in an attempt to enlighten them. Everything the demonic procession came across, from horror scores to Norwegian folk to the classical compositions of Edvarg Grieg (the namesake of Grieg Hall where In the Nightside Eclipse was recorded by Pytten) was enslaved to their will. These elements were not forced to build Bruckner's sonic cathedrals but rather metal towers of dark sorcery shimmering in the moonlight to hail Dore's pale rider as a pagan god. Necrolord's fitting cover painting of Minas Morgul communicated this perfectly.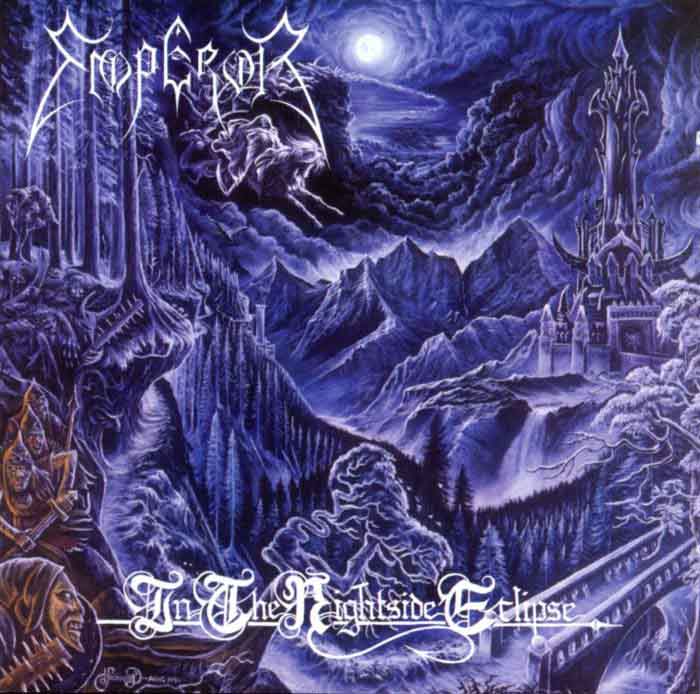 Classical music was merely just one of a vast number of inspirations for the lead melodies of In the Nightside Eclipse. The synthesized keyboard and organ soundtracks to older horror movies along with krautrock's use of mellotrons and choir organs in the seventies were others obviously utilized by Ihsahn. Keyboards play multi-tracked leads that could otherwise be played by another lead guitar similar in style to Iron Maiden's guitar synths on their progressive attempts Somewhere in Time and Seventh Son of a Seventh Son but without any of the New Wave of British Heavy Metal's arena rock aesthetics and song structures. Emperor's synthesized flourishes are perfectly harmonized with the early black metal influenced riffs riding beneath like stormy waves thrashing around ships sailing atop an icy, wine-dark winter sea.
The biggest inspiration for the atmosphere of Emperor's compositions was a prior black metal band though: Master's Hammer, whose riffing was more rooted in the speed metal of the eighties, served as a sort of missing link to the mystery. The classicism, synthesized choirs, and frenzied vocalist as a possessed, occultic bard praising Satan in a black mass were taken from Franta Storm. The varied vocalizations, both actual and synthesized, are just as effective on In the Nightside Eclipse in delivering Emperor's musical points as they were Master's Hammer's on Ritual. This was a positive inspirational influence rather than the typical modern day "worship" or garage-bound posers rehashing superficial elements into pop-structured bar "metal".
Emperor acted like J.R.R. Tolkien's fallen angelic antagonist Sauron with their inspirations. Like Sauron, Emperor corrupted and perverted creation into pandemonium. Despite the varying volume of the atmopsheric leads in the hacksaw mix of In the Nightside Eclipse, all of the musical elements that the "leads" are composed of follow the lead of the riffs as is proper in metal; they twist, turn, pus, progress and mutate at the riffs' command. The music is enslaved to the will of the riffs wherever they wish to go as the One Ring bound the will of its wearers to that of Sauron.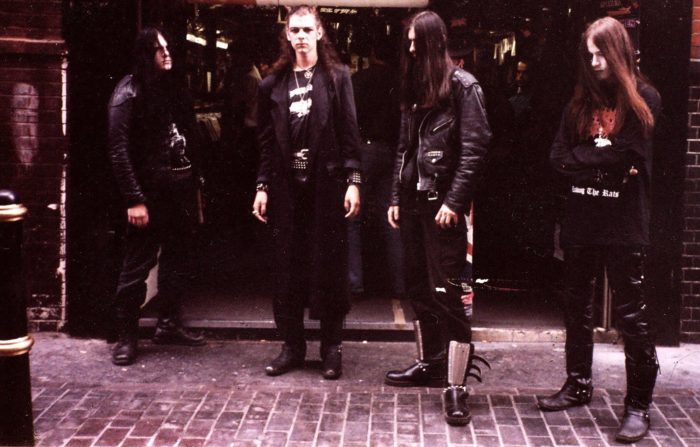 Where there's a whip, there's a way. Despite whatever twists and turns of boundless dungeons the compositions found themselves seemingly lost in on In the Nightside Eclipse, profound discoveries of hidden passages and seemingly impossible melodic variations allowed an exit bathed in profound Promethean light at the end of the tunnel. The marauding war band of Satan-worshiping orcs concluded their never-equaled mutagenic metal campaigns in medieval Norway and Middle-Earth well and fittingly. Emperor made music most fit for the land of Mordor where the shadows lie.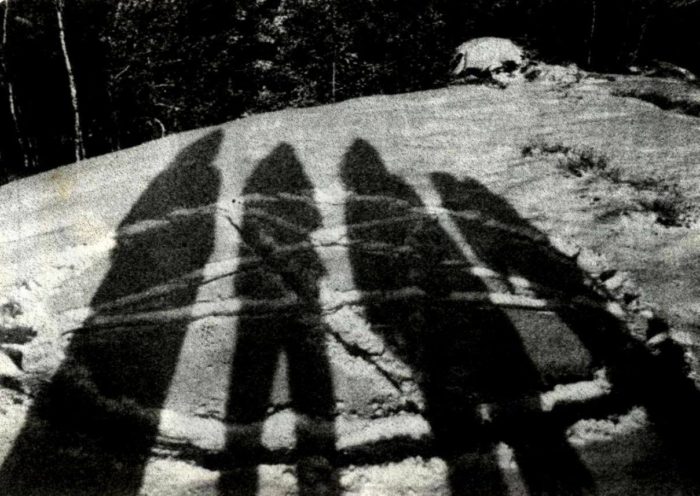 Tags: bard faust, Black Metal, emperor, ihsahn, in the nightside eclipse, j.r.r. tolkien, music analysis, norway, Norwegian Black Metal, samoth, tolkien, tolkien metal