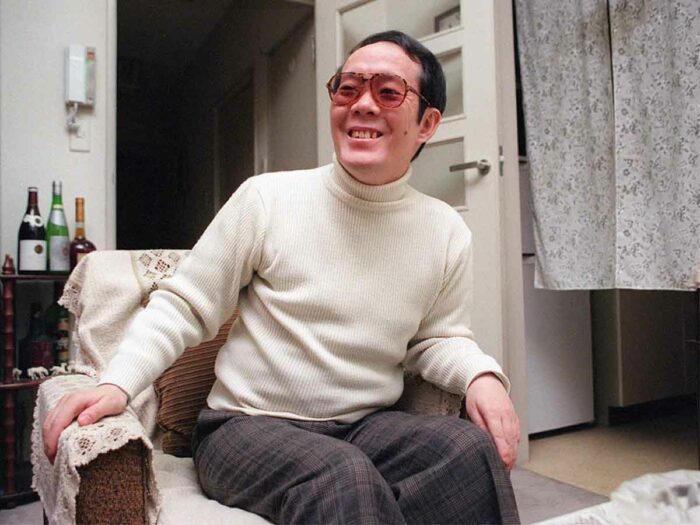 It is with a heavy heart that we announce the passing of Issei Sagawa, perhaps one of the foremost experts in dealing with The Human Problem during the twentieth century. While he is gone from our physical world, he remains forever in our hearts.
Sagawa rose to fame when he ate someone and never faced any consequences for it:
He shot [Dutch student Renee Hartevelt] in the neck, raped her, and then consumed parts of her body over the course of several days.

But in 1983 he was deemed unfit for trial by French medical experts and was initially held in a psychiatric institution before being deported to Japan in 1984.

But on his arrival, he was ruled sane by Japanese authorities, who decided Sagawa's only problem was a 'character anomaly' and that he did not require hospitalisation.
Essentially the outlook of the Japanese is that if one of their citizens ate someone of another race, this goyische person was not human and not worthy of inconveniencing a Japanese citizen. Besides, they reasoned, Sagawa was going to sell millions in merch.
Like a war metal band that has just finally made it to the pages of a trendy metal blog, Sagawa indeed brought in massive amounts of dinari for the Japanese government, which had a true-blue antihero celebrity on its hands:
He was featured in a magazine for his paintings of naked women, appeared in a pornographic film and produced a manga comic book that depicted his crime in graphic and unrelenting detail.

But he displayed no apparent sign of remorse or reform, telling Vice in a 2013 interview as he looked at posters of Japanese women: 'I think they would taste delicious'.
In the meantime, as humanity reaches a staggering eight billion people, it has become clear that we have chosen the path of The Ecocide rather than being willing to say NO to anyone no matter how insane, stupid, criminal, or perverse/promiscuous there are.
The quest for a replacement to natural selection goes on, but in the meantime guys like Sagawa seem to be ensnaring the credulous who do not notice obvious mental health problems staring them in the face. Perhaps if we had a billion such men humanity could heal itself.
Tags: cannibalism, ecocide, eugenics, natural selection