Our society is fascinated by outsiderness. This neurosis comes from the fact that we exist by the support of a civilization we see as going down a bad path, if we think about things at all. Our outsiders look more askance at this society than we who must maintain it, but they also do so from within it, so they are both critical of and dependent upon it. This creates a need for not a new civilization, but a new psychology of civilization, and it is mostly commonly engendered by song: poetry, jazz, prose or violence.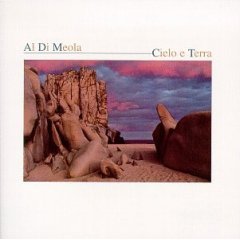 Jazz is "America's music." A hybrid of the blues and public-school training in European classical harmony, it nonetheless is not unique, because it has existed on every continent at some time in their growths. It is a universal language, the free and open jam, and appeals less to theory — despite being heavy on theory — than it does to an impulse of the soul which wants to start playing first, and then figure out how to cram the symbolism of emotions into song. Even so, when we speak of jazz we speak of the American variety.
Because jazz is extreme compared to pop music, and both in its day and today an outsider music, and because it went through a ring cycle from innocent complex pop music to nearly total psychoacoustic noise with the extremes of free jazz, we see it is parallel to heavy metal and hardcore punk. Both of those as well are falling from grace, exiling themselves from a comfortable modern existence to be extremes. Both of those totally reject society. Where jazz is cool alienation, and an attempt to find itself through degrees of emotion, metal and punk are a rejection of human emotion and a hot alienation that points to the hard, cold historical record — the abstract. Jazz is earth and metal is sky.
As metal expanded through its own cycle of growth and decay, its growth mirrored the process jazz underwent. At first, metal was just a heavier form of rock with more phrasal composition as evidenced by the long melodic riffs of Black Sabbath, but then it became a "serious" art form with speed metal, after the 70s stadium metal wrecked its credibility but good. When that "serious" social consciousness art wasn't enough, it became crypto-symbolic art with death metal, with an extensive philosophical interpretation required to get from "only death is real" to a philosophy of abstraction to rival Plato.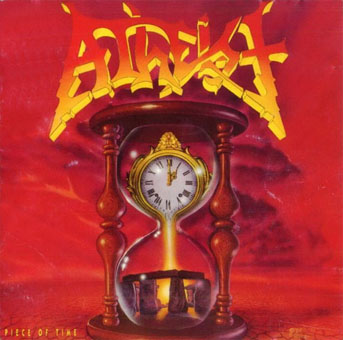 When death metal got itself established after a painful birth from fragments of thrash/hardcore punk and speed metal, it found itself as an art form embracing simplicity and yet structure, shying away from mainstream consonance or even harmonic structure. Its structure came entirely from worship of the riff, or rather the way death metal bands would string together seemingly unconnected riffs that made sense as the piece culminated, like poetry unifying disparate symbolism. Death metal was unlike the harmonies of heavy metal, or the rhythmic culmination of speed metal, but it was pure structure in arrangement of complex riffs, and the distinct phrasing that made each one both evocative and complementary to others.
Because these riffs operated independently of scalar or chordal structures, death metal was compared to free jazz by the savvier elements of the music press. Much of this comparison occurred before death metal was fully defined, when the more jam-friendly elements in hardcore (Black Flag's "The Process of Weeding Out" most notably) and more dissonant, theoretically detached elements of grindcore (Napalm Death's opus of microsong disrhythmic chaos, "Scum") were noticed by bored, underpaid and desperate writers looking for a story. Death metal being half-hardcore, half-heavy metal, the genre rotated to face jazz for a golden period of about five years.
The first real salvo in this battle was fired by Atheist on their first and second albums, "Piece of Time" and "Unquestionable Presence." The increasing mixture of jazz crept outward from the rhythm section to the point where the second album embraced much of the aesthetic of jazz, especially the fusion-tinged variety that used intense dynamic variation to resemble a soundtrack, more like Al DiMeola's "Cielo E Terra." Atheist embraced the same jazz direction, but added to jazz what punk and hardcore had, what made them "hot" and not "cool": that inhuman, abstract, theoretical structure that allowed them to stitch riffs together on the basis of phrasing and melody alone, leaving behind the artifacts of tonal context needed by most people to orient themselves in the composition.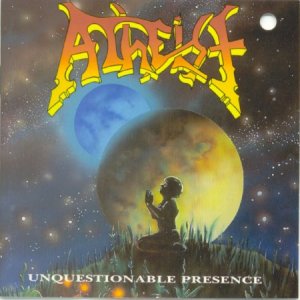 If emotional is cool, abstract is hot, and it fits better with the raw anger of death metal, because rage without some idea of how it might manifest itself to soothe its source of irritation becomes impotent and self-serving. What makes jazz cool is its acqueous descent into pure organic emotion, a casting aside of all structure that lets the psyche move with total freedom, given a few rules to keep its motion consonant — like a morality of sound, it throws out conceptions of hierarchy and shared goals and lets the individual freestyle it, but imposes some rigid rules. What makes metal hot is that it throws out that coolness, and imposes an order that transcends human limitations, giving rise to speculation about the motion of empires and epic ideas in collision, like a heavenly war of symbols.
Atheist fused these two outlooks, and in doing so, unleashed a revolution in metal. First, the clones came, but since metal is hot and not cool we pay no attention to them. Next, other bands picked up on this revolution and put it to good use. The two remaining explicitly jazzy death metal albums came from the Netherlands and Florida, respectively, and further advanced the science of jazz-metal. Longstanding death metal/speed metal hybrid legends Pestilence had been growing increasingly toward a greater display of musical skill, including conventional means such as harmony, and after going halfway on their third album created a jazz/metal fusion for their fourth, "Spheres."
Spheres split a room full of metalheads into people who hated it, and people who loved it. With guitars plugged into MIDI samplers outputting in a range of voices, and offtime tempos marching past with unpredictable variations, Spheres was difficult to grasp as a listening experience much less a piece of art, but many did enjoy it so much that fifteen years after its release, it has been re-released with new live tracks. Metalheads at the time were fascinated that one of their own, from a genre so alienated it was not listed on any mainstream music reporting or labels, could go toe-to-toe with the progressive and jazz bands of its day. Others were appalled at what they saw as an attempt to reduce what made metal unique, and make it more like the conformist music of the mainstream.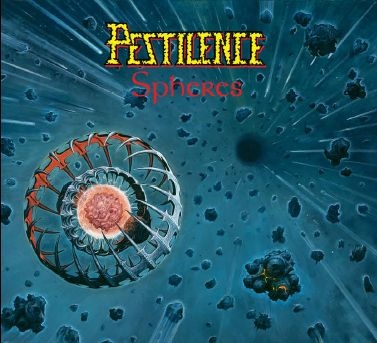 Cynic's "Focus" came out the following year and further divided the community. It did not enwrap its guitars in synthetic sounds, but chose to do that for the vocals, creating an otherworldly but rarely forceful effect that jarred with the assertive psychology of death metal. That coupled with Buddhist-influenced positive lyrics, a tendency toward light interludes, and lush keyboards backing guitars made the album rejectable by most metalheads. Riffs resembled those of the first Atheist album, making many jazz-metal diehards wonder if it was an evolution in artform or production.
While these four albums were the most evident manifestations of the jazz aesthetic, jazz influences abounded in works from other bands. Morbid Angel, known for their otherwordly seizure of souls through intense music, showed a familiarity with jazz technique especially in percussion, but without being jazzy. Demilich created a monstrosity of lead-picked intricate riffs that resembled the most avantgarde of jazz fusion, but with the subtler rhythmic introductions of death metal. Gorguts showed more of a classical influence, but balanced with lessons from avantgarde jazz.
As the death metal experiment with jazz ended, many reflected on the similarities and impossibilities of the two genres. Jazz and metal are both outsider music; both reflect a perception of persecution by society at large, it being supposed to be ignorant of some principle, and offer up radically different solutions. Jazz, it might be said, is a nurturer; death metal, it might be said, is a reality check. While the two overlap somewhat, ultimately they don't overlap in ideas, and this carries over to aesthetic. Death metal sounds abstract; jazz sounds emotional. Death metal builds a tension for dynamic release through structuring of phrase, where jazz develops phrase to emphasize an underlying harmonic pattern.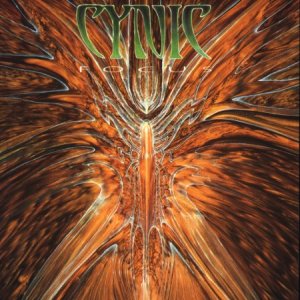 Much as Ornette Coleman rebelled against jazz and created free jazz, metal (through hardcore, most notably Discharge) rebelled against the structure of pop songs and created through its new freedom of abstraction a language of expression. Ultimately, its rebellion was that in a world of humans singing about individual fascinations and neurosis, it would be an expression of the structures of the whole. A pattern language of ideas and consequences, death metal is intensely structured music in the way classical is, using narrative composition to unite disparate elements in a storyline, like a poem. Jazz is more like the visual arts, showing exactly what occurs and winding details together in an anti-narrative.
Since the death metal flirtation with jazz, two paths have been taken to resolve this paradox. The first recognizes that death metal's structure is closer to progressive rock, and incorporates jazz into progressive rock with death metal riffing, as Gordian Knot (featuring Cynic members) or grindcore-influenced acts like Dillinger Escape Plan have done. The second recognizes that jazz's rhythm can be used to wrap heavy metal-styled riffs into the jaunty, bouncy aesthetic of jazz/funk based music, and this has exploded forth in bands from Candiria to Mordred to The Red Hot Chili Peppers. The problem with both of these approaches is that they must distill death metal to rock in order to proceed.
It may be that a fusion never happens because the genres are too different. Jazz is inherently aesthetic-heavy, because it lacks structure to differentiate its songs; metal exclusively differentiates its songs through structure, and is uniform in aesthetic. Where metal is structured music, jazz is unstructured to permit wide-open jams, but the result is that sets tend to run together and, outside of aesthetic innovations like switching instruments or making the musical elements more bizarre, it has nowhere to evolve, where metal as an inherently storytelling format still has room to expand. But by the same token, metal is pulled downward by its attachment to an audience shared with rock, who will often try to make it into something more like the mainstream even as its most intelligent creators pull in the opposite direction.