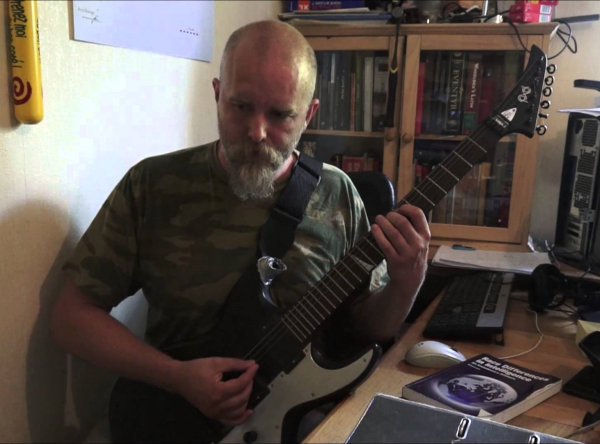 Controversial Burzum mastermind Varg Vikernes gained a new method of being divisive, which is that his recent tracks "Mythic Dawn" and "Forgotten Realms" are sparser and more circular than his earlier work. This invokes criticism of his ambient music work, specifically his most recent album, The Ways of Yore.
While this album strikes me as a quality work, it also has a feeling that parts of it are rushed, and as a result the full conceptual depth of a Burzum album has some rough edges. I present the following listening guide for those who want to experience his newer work at full intensity:
02. The Portal
06. The Reckoning Of Man
04. The Lady In The Lake
05. The Coming Of Ettins
08. The Ways Of Yore
10. Hall Of The Fallen
13. To Hel And Back Again
11. Autumn Leaves
Arrange the tracks in this order. Some are missing; those can be listened to another time. Prepare yourself with the most silent circumstances you can find, which is usually late at night. Turn off the computer, the lights, the TV, the videogames. Slow your breathing until it is regular and you are relaxed.
Place into your mind the vision of a descent down a large spiral staircase. You will be going into a place that is not dark or light, but a place where what we think of as good and evil have been suspended for something far greater than individual humans. This is a space for epic warfare, battles of the soul and perhaps mystic wisdom.
Then, ignore the spoken lyrics. However this album is meant to be experienced, it is best as a piece of music without worrying about meaning outside of the organization of sounds. Ignore the name Burzum. Clear your mind of everything and listen.
Most of the above is generic advice for any listening, but it allows this album to present itself in a new context, which is that of a lack of the two intrusions that normally cloud human vision, namely the self and the distracting world. Settle down into this one and see where it leads you.
Tags: Ambient, burzum, listening guide