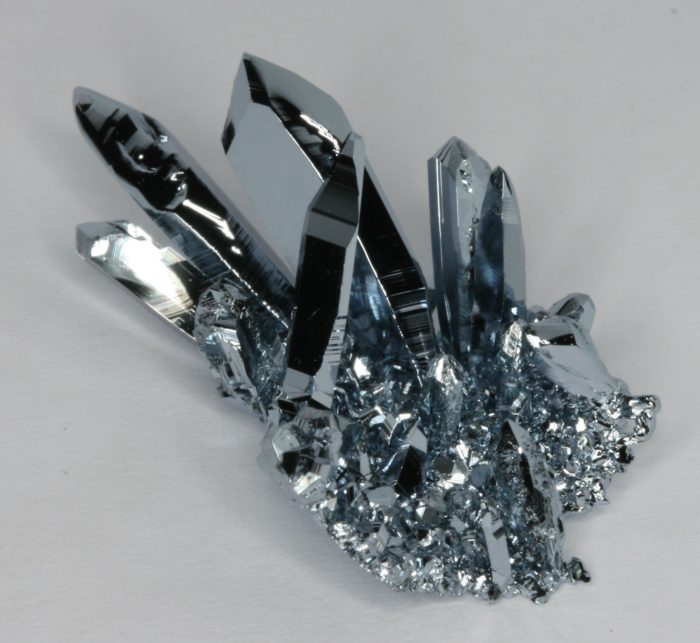 There remains a massive confusion in mainstream media, society, and culture regarding metal as a truly separate genre of music. The mainstream media and leftist-controlled academia regard metal merely as a subgenre of rock music, rather than its own distinct genre. This is of course absurd. If metal isn't its own entirely separate genre of music then jazz, folk, country, and blues are all rock 'n' roll too as they can all be played with the same basic set of modern instruments. Since this topic is well-documented in Death Metal Underground's extensive Heavy Metal FAQ, in this article I will merely layout some basic musical differences between the genres and provide a few appropriate examples to hammer it down into the brains of the ignorant.
Rock music, unlike metal, is not instrumental music for the most part. Rock music typically is arranged in strict vocal song structures like other forms of popular music. The rhythm section (rhythm guitar, bass, and percussion) is strictly rhythmic for the vocals to sing over. Keith Richards asserted that rock 'n' roll developed from blues musicians like Chuck Berry in the early 50s directly transposing two chord blues boogie rhythm riffs from piano to electric guitar and replacing shouted vocals with pop singing, hooks, and structure. Richards is probably right; rock riffs are typically two to three chords arranged around a static center while the blues leads are mere adornishment so the vocal melody and catchy rhythms can prevail. For an example, let us have a listen to one of the more instrumentally focused hard rock bands:
Led Zeppelin's "Communication Breakdown" is a verse-chorus-verse song based around a fixed three chord verse boogie riff for Robert Plant to wail and howl over like a 50s rock 'n' roller. The chorus riff is a standard rock 'n' roll bluesy boogie that exists to proceeds forth into the solo in the bridge before the vocal chorus repeats and the song fades out. "Communication Breakdown" like most rock music is held back by the need to make a radio rock song. Led Zeppelin performed much better with their more virtuosic progressive rock songs such as "Achilles Last Stand", one of their few tracks I can still stand. The guitars are structured like vocal arrangements in prior rock music while keeping the repetitive rock feel to progress each instrument to the catchy hooks and choruses over a steady rhythm riff, bass line, and drum beat in an extended rock jam from well-practiced former studio musicians:
Metal, even heavy metal based around riff pairs, in contrast is melodically structured instrumental music. Metal riffs are typically based around powerchords and merely repeated phrases in a longer melodic construction that is usually minor-key, modal, or chromatic. Furthermore, the tonal centers of the metal riffs in each composition (metal tracks are not vocally-based so therefore not songs) are not fixed but progress over the course of it. The "rhythm guitar" is therefor not a merely a rhythm instrument but in fact the lead one. The drum kit (and timpani if you're Master's Hammer) is enslaved to the guitars as a mere metronomic timekeeper despite whatever swing, texture, or fills the drummer flourishes the music with.
For comparison and contrast to Led Zeppelin, let us listen to a more minimalist older metal band: Motorhead. Motorhead were one of the more talented and musical mainsream metal bands sort of like those "one riff" black metal bands; they knew melody unlike other metal bands who stay in chromatic snooze land or dad rock bands in blues lala land. Motorhead combined riff progression with chopped up minor key melodies to progress their heavy and speed metal compositions forward. Listen to "Overkill"'s thrashy metronomic pick-up beat, the shifting forward chord progressions, and the appropriately progressing leads:
Motorhead's minimalist approach to writing music meant that they never had to budget riff; Lemmy and company always exploited the basic melody in a riff way further than they needed to in order to construct a speed metal track or whatever other genre they felt like playing such as the occasional crooner ballads. Despite repeating rhythms and structures, they were able to to successfully milk this formula artistically and commercially until Lemmy died right after the release of Bad Magic:
Motorhead mostly played heavy metal music despite Lemmy's insistence that Motorhead were rooted in pre-rock 'n' roll blues music. His musical influences predated rock and most of the music he wrote postdated it. His biggest "hits" kept a deliberate down and dirty dive bar aesthetic in imitation of short, faster blues-based rock songs without actually being such. They belonged to a wholly different genre of music: heavy metal.
Tags: blues, genre, hard rock, Heavy Metal, led zeppelin, lemmy, lemmy kilmister, mainstream metal, metal, minimalism, minimalist, motorhead, music analysis, progressive, progressive metal, progressive rock, rock, rock 'n' roll, rock music, Speed Metal