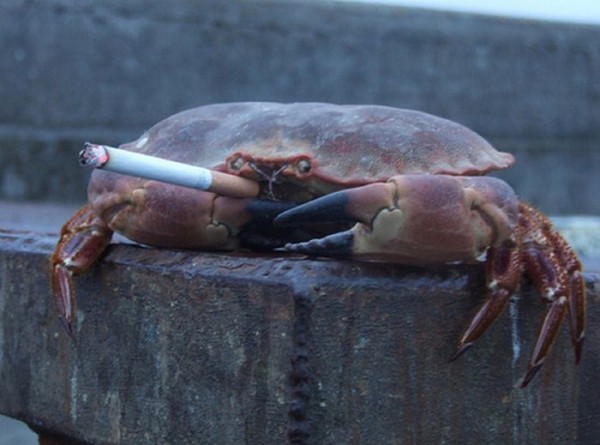 2014 will be remembered as the year when people woke up to how our minds are controlled by media. In every area of life, ideological fanatics have taken over and tried to gain control. In metal, #metalgate pushed back against these people not so much from outright disagreement with their intent but absolute hatred of their method — control through guilt — which reminds us of organized religion, high school disciplinarians, and other authoritarian types.
#metalgate has not gone away. First, Social Justice Warriors (SJWs) denied that it was happening. Then they blamed it on #gamergate. Then they claimed #metalgate had failed. In the process, however, #metalgate and #gamergate have been absorbed by the larger culture around us as people push back against the people who are getting a free ride in media, academia and entertainment by having the "right" opinions, and using guilt to force everyone to hire them and treat them as important. When in fact, most of them are semi-competent as their actions during #metalgate show.
Our own editor was kicked off a mailing list for having the wrong opinions. His satirical article which pointed out that punishments for rape are disproportionate given the nature of most "rapes" as post-sex regret, in the hands of SJWs, became treated like an actual rape. Academics and journalists on the list talked about how his words made them "afraid." Then they kicked him off and closed their mailing list so outsiders cannot observe what goes on there. By doing so, they have made it clear that only SJWs are welcome. This reminds me of the JournoList scandal, in which media elites were using a mailing list to agree on how they would shape public opinion. Whether or not you agree with the opinions of the journalists in question, these are sleazy tactics that have more in common with totalitarian propaganda machines than a free society.
The conflict is spreading into the public sphere from several angles. #metalgate supporter and heavy metal frontman David Draiman (Disturbed) recently pushed back against the media in defense of his ancestral homeland, Israel:
"The mainstream media is setting the stage for a new Holocaust. They are the reason that this anti-Semitic fervor has been perpetuated over the entire globe," said Draiman, who is the son of Israelis and the grandson of Holocaust survivors.

"It's interesting how the media loved the state of Israel and loved our story when we were the underdog, and now that we're no longer the underdog, now that we have the ability and the military might and the intestinal fortitude to always defend ourselves and defend our people and defend our right to exist, they damn us for that and they condemn us for that," the heavy metal frontman added.
As Sam Dunn's Global Metal illustrated, one aspect of metal is that it attaches very well to national cultures and helps people see national pride in a different way. In Israel, this means bands like Salem, Kever and Melechesh who do not shy away from the conflict in their homeland. Instead of taking an SJW-style viewpoint that there is a "right side of history" and claiming that anyone who disagrees is a racist (or sexist, homophobe, etc.), these bands explored the conflict to see what was actually driving people toward aggression. This is the metal way: we see conflict as growth, war as necessary, and we look underneath the surface illusion of society to see what is actually there. If you listen to society, you get social statements, media talking heads and neat tidy categories in politics. If you think like a metalhead, you look at the reasons for the conflict much like a scientist examines events in nature. You do not moralize, you explain.
Writing in The Federalist, Robert Tracinski discovers the high stakes of the current struggle between SJWs and the rest of us, and gives #metalgate a mention as well:
But this year, I discovered that while I might not be interested in the culture war, the culture war is interested in me. It's interested in all of us.

This is the year when we were served notice that we won't be allowed to stand on the sidelines, because we will not be allowed to think differently from the left.
Although The Federalist is a bit too right-wing for me, others have noticed from the other side of the spectrum. Over at Medium, Dave Pell writes about how social networking has created a culture in which we crucify people for saying things that offend others:
I worry that these new realities will lead us down path towards self-censorship. Sharing was fun at first. But now we can see the potential costs. And the risks associated with broadcasting our thoughts just might be enough to turn the era of open digital communication into the age of shut the fuck up.
Over at Spiked, editor Brendan O'Neill writes about how paranoia of this kind of public shaming and destruction is causing people to self-censor themselves, and how this makes us very much like the people who see as evil totalitarians.
Self-censorship is the worst form of censorship, for it encourages people to internalise illiberalism. It plants a secret censor in every boardroom and newsroom and gallery and even in people's minds — an invisible tut-tutter constantly warning us 'don't say that' and 'don't show that' because, in the words of Index on Censorship, there's 'the possibility of a hostile response'. It nurtures risk-aversion, even moral cowardice, and it discourages people from taking great leaps of the mind or pushing culture in a new and provocative direction. It stultifies the soul. It hampers the human spirit itself. And worst of all, it inflames the intolerant: the more people self-censor, the more the censorious will demand it, whether it's Oxford students, Guardian feminists, or foreign tyrants. If Guardians of Peace really is North Korea, then that shows that the West has become so allergic to liberty that even that tyrannical hermit state is taking lessons from us, borrowing from our book of using online intimidation to make offensive speakers apologise and retract.
Not only that, from a somewhat disturbing news article earlier today, you can see the rise of censorship in action in this story of a teenager who posted a (perhaps 4chan-ish) joke about a garbage truck accident.
The 19-year-old, believed to be Ross Loraine, from Sunderland, handed himself in to police yesterday evening after a number of complaints were made about the tweet.

He is alleged to have written: "So a bin lorry has crashed into 100 people in Glasgow eh, probably the most trash its ever picked up in one day that."

Northumbria Police said he was arrested on suspicion of making a malicious communication and had been bailed while they made further inquiries into the incident.
I don't want to defend this joke. I want to defend his ability to make this joke and for me to ignore it, much like I ignore misogyny in Cannibal Corpse lyrics and comically amateurish socialist propaganda in Napalm Death lyrics. I see those two lyrical missteps as coming from the same place, which is a desire to play with powerful and offensive symbols. Metal would scream "Fire!" in a crowded theater, blaspheme in church, eat cake in the bathroom and cross-dress at football games. It's just what we do. We are part trolls and part people who do not trust society and its tendency to create a veneer of simple answers that conceal what is actually going on, which in our case is a very sick society possible on the verge of collapse.
Frenzied grand constructions, wars and great rituals are among the common responses of ancient leaders to crises. These demonstrate powerful responses by the leaders (enhancing their threatened hold on power), but almost never really address the problems themselves. A cynic might characterize the giant U.S. stimulus bill of 2009 as such an effort.

Leaders may recognize that they are not addressing the real problems, but they rationalize their actions with the argument that they must first politically survive in order to later address the hard problems and sacrifices. Of course, they usually don't ever actually get around to addressing the fundamental problems later, either because they don't make it through the initial crisis or because, even later, they are not willing to risk sacrificing their own position (or "career") with needed measures that usually require tough sacrifices by the population.
We live in troubled times. SJWs insist that they are revolutionaries who are bringing us some kind of new enlightenment but in actuality they are repeating to us the same ideas from the 1960s that our parents and grandparents thought were new and fresh. Way to not think outside of the box, guys. While SJWs insist they are rebels against the Establishment, the truth is that they are the establishment. Government regulations and laws have created situations where offending someone, even if that offense is not sensible, can result the outsider being fired. SJWs use this threat passive-aggressively to force others out of the way so SJWs can promote their own brand of hipster "metal," take positions in media and academia, and generally get their own way through means other than competence. This is similar to accusations in #gamergate, where female games journalists with no qualifications were getting promoted at a rate that correlated highly with their sexual conquests in the media in-group that included their employers. In "Let's have a national conversation about race — so we can figure out whom to fire", Eugene Volokh writes in the Washington Post:
Even without the risk of litigation, many people have long been cautious about talking about matters that their listeners might feel strongly about a deep and personal level — race, religion, politics, sexuality, and more. Nonetheless, it seems to me that the risk of vast liability has been an important factor in dramatically increasing the cost of expressing one's candid views about race (especially at work), and in deterring people from expressing those views.
That's what #metalgate is about. Make a joke about a garbage truck crash, or say anything about race that deviates from the official Title VII opinions set out by American laws and courts, and you are the bad guy and you will be fired. But this can be used as a weapon. An SJW comes along and says, "Promote me or I'll claim you said something sexist, racist or homophobic." Or they find some way to construe a relatively innocent statement as such. Or maybe you make a joke about a garbage truck. They now control you because you are indebted to them for not destroying your career, so you have to hire them. They then maneuver others like them on staff. If you wonder why journalists and academics write about things that have seemingly no relation to everyday life, this is why. You are looking at a jobs program based on government anti-discrimination law abused by a small group of hipsters who want to dominate the discussion and exclude anyone who does not agree — this is different than disagreeing — with them.
Metal and gaming are not alone. Other areas of life have been affected by these people as well, since being able to get yourself hired or promoted because of guilt makes it easy to succeed. But in 2014, people started pushing back. Metal contributed an important part of the conversation with #metalgate, and as this pushback gains momentum we will likely see more from that quarter.
Tags: gamergate, metalgate, self-censorship, sjws