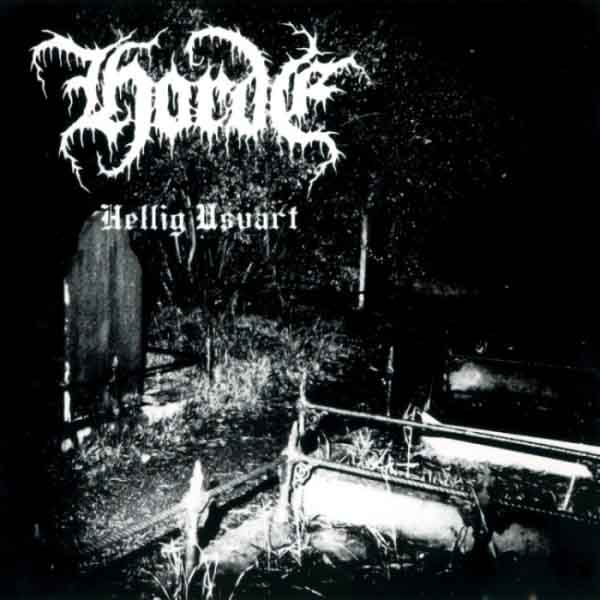 The same SJWs in journalism and the media zombies who follow them want to destroy the black metal idea further by forcing it to include another genre of thought which conflicts utterly with its own, this time Christianity (in addition to the politically correct navel-gazing that provoked #metalgate). As reported in Metal Injection, Christian "black metal" is being mainstreamed:
Accuse me of not being kvlt enough, but I've always felt that black metal was better defined by the sound and not so much the message. We all know that black metal has signature sounds to it, and that both heavy and satanic music exists without being under the label of black metal. Having this mindset has let me into the world of unblack metal, and allowed me to understand and appreciate the goals of these bands. There's just something intriguing about a group of Christians getting into a scene of music created with goals that specifically includes their persecution.
He says it clearly enough there: we know this is against what you believe, but we're going to force your genre into generic status ("better defined by sound and not so much the message") so that you are manipulated into accepting our propaganda. Whether it is Christian propaganda or SJW neurotic propaganda, the result is the same: the destruction of your genre by making it paradoxical.
I have a better idea. Let's crucify some SJWs so their zombie political correctness gets recognized for the religion that it is, and then nail up the Christian metal bands so they can go to their holy deliverance and leave our genre alone. Then put the heads on pikes to warn others that we do not want your crazy world invading our oasis of sanity and refuge in which we can actually express a true thought without worrying about who it will offend. Fuck off!
Tags: christian "black metal, christianity, crucifixion, gamergate, metalgate