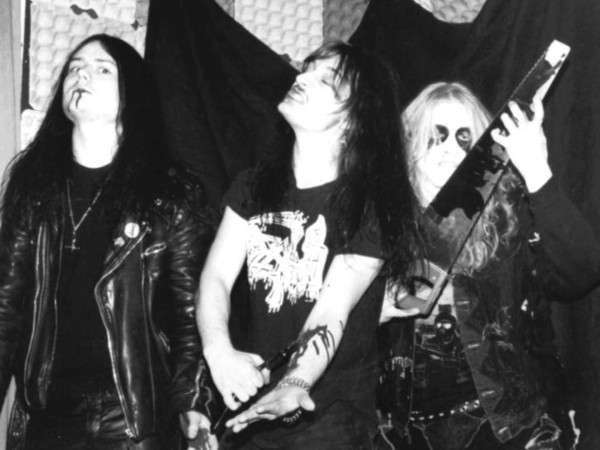 What was the "message" of black metal? Like most interesting things, it doesn't boil down to x=y format. Instead, we have some images on the surface that we must dig through to find the original idea.
Black metal expressed a love of nature, a dark melancholy, a feral atavism, a seeming joy in death and winter, and an embrace of predation and natural selection as a kind of litmus test for humanity. It loved cruelty, dark and degraded sounds, ancient ruins and ancient cultures. It hated McDonald's, organized religion, trends, "fun" and social inclusion.
The essence of black metal might be described as anti-social. It loathed every circumstance where social rules — who is popular, who is pitied — took the place of raw personal emotion and a reality-based, nature-informed, history-wide view of actions and their consequences.
For those who love black metal, the genre must be evil. It must embrace chaos and nature and a world outside the "safety" of laws, police, shrink-wrapped products, rights and a social attitude of love and trust. It wants a world in constant conflict with fire to the oblivious and the stronger and nobler rising above the ruins. It wants life to be an ongoing challenge, a battle where great victory and great defeat are both possible. It wants this instead of a mediocre world where everyone is "safe" but there is nothing really to live for, nothing to strive for, only acceptance of the herd.
Black metal rejected the herd. It rejected individualism because individualism — the desire to get ahead by doing what everyone else is doing — forms the basis of the conformity that powers the herd. It embraced instead a kind of individuality of the sensitive thinker in a world searching for meaning that can only be found through self-definition through action.
As more and more people join the great "safe" consumerist society, the wisdom of black metal becomes clearer. It could not save black metal from erosion. It was not destruction of an idea so much as it was subversion of an idea by those who wanted to take part, so contorted the music to fit within a social role where they could be important individualists too. But that has not blotted out the message. Instead it has strengthened it.
No mosh – No core – No fun – No Trends
Tags: Black Metal, core, deathlike silence productions, Euronymous, fun, mosh, trends