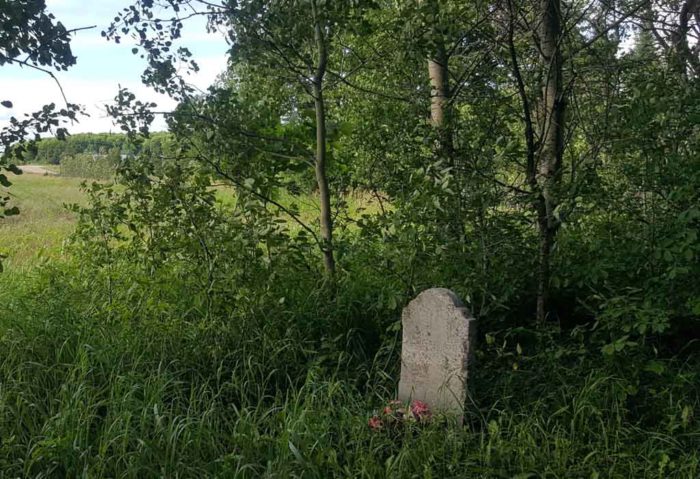 When I was a child, I lived near a park that was awesome because two-thirds of it was just natural woods, and the rest was a lake and a small lawn area. You went there to fish or walk in the woods, and you had a good time because you were not in a human space, but a natural one.
However, humans are the most self-destructive Fermi Paradox creatures known to the universe, and so lots of people rotting in the city nearby decided that they needed "muh nature" and moved out to near this park. Then, in a classic Wump World strategy, they made it more like the city, one little bit at a time.
The first inkling of this was a new committee formed under the mayor which was exclusively women. It had something about beautification and safety in its title, and at first it just did "studies." Studies occur when people selectively gather data so that the only possible interpretation supports the conclusion they desire. These are almost always bunk except in the hands of the honest, which is rare.
With a gleam in their eyes and way too much perfume, these women then descended upon City Hall. Our park, they told us, was dangerous because the woods were not lighted, regulated, and monitored. The park needed to be made safe. They told us this at a regular meeting.
Everyone blinked and looked around the room. No one wanted to oppose "safety," so they all voted for a new plan to be developed. The ladies clasped their hands and said how wonderful it was that we were finally making this lawless park safe. Only one guy, a fisherman, spoke up for the forest being fine just the way it was, and they ignored him because he was a known troublemaker.
Gleaming eyes and manicured hands took to the task with fervor. At the next meeting, they told us that their plan was almost ready, but that construction had started. Uh oh. Sure enough, when we got to the park the next day, the forest had been all but razed, with a few trees left in a grid pattern between which paths weaved.
At the following meeting, they showed us the plan. It had women on roller blades, women jogging, women sitting on benches, children in a little playground with mail-order jungle gyms, and a few men playing football on an open green. The plan was this: destroy the forest, leaving a few trees in widely-spaced clusters. Make most of that into grass, and put trails all through the former forest so that women could jog and roller blade. Then they were going to put lights everywhere, a call box, lots of warning signs, and parking enforcement. The best part was that they had already cut down all the trees, so no one could stop them at this point.
The old fisherman just left when they said this. So did a few of us others; we knew that It had happened again. The human thing that always goes wrong happened: people stopped looking at reality and started doing what flattered other people, indulged their pretenses, and made everyone buzz with that happy utilitarian feeling. It always happens. When It happens, the only solution is to get away, because the idiots have run away with the show.
Now that park is as dead as a doornail. A few women jog in it, but they are few. No one else started being healthy and working out because that was pretense. No one goes fishing anymore because the fish are filled with runoff from the professional lawn care chemicals put into two acres of grass around the pond. No one roller blades anymore anyway. The wild birds are gone, the turtles have left, and everything is laid out on a precise grid in blocky, imaginationless patterns. If you want to go there, you had better park for fifteen minutes only or you get a $75 ticket. It is basically abandoned much like the city parks.
They took a natural space — and natural here is shorthand for that which is detail-oriented, case-by-case basis, nuanced, interconnected, and complex — and replaced it with a standard blockhead human space. Humans always impose the same order which is as robotic as it is dumb. People like to jog, so we need jogging paths, everything. They want water fountains. They need lights. Now it is safe, just like an apartment hallway, hotel lobby, business office, or government facility. We have beaten back lawless and chaotic nature and replaced it with nice, square human reasoning.
Now, women and neurotics want to do the same to metal. Some mental health case wrote in The Guardian that she fears mosh pits:
Supporting the US post-metal legends were the local band High Tension, fronted by Indonesian-born Karina Utomo. During the latter's set, near the front of the stage where the crowd was fairly serene (that is, barely headbanging), a fight broke out between a man and a woman. For a moment one might have been forgiven for thinking that the two were just extremely keen to start a mosh. But the tension was palpably otherwise.

…The woman told me after the set that he had, out of nowhere, caressed her hips and ribs and she had thought: "I'm not at a High Tension show and putting up with this." I gathered that she meant that she would not be in the audience of a female metal artist, Utomo – who growls, spits and otherwise embodies our most unrestrained selves – and at the same time tolerate sexual harassment.

…That people like me, my friend or anyone else should have to avoid concerts for fear of sexual attack perpetuates the worst metal stereotypes, shuts out the genre's diverse community and is contrary to the freedom that the music represents. Metal gigs offer us all the chance to release our aggression in a healthy way. But only with respect is this accomplished.
This article feels like it was generated by a Ruby script and with good reason: The Guardian regularly pumps out this nonsense about anything which is not "safe," because for them safety means conquering that which scares them by killing it off.
They do not want metal; they want neutered metal, the kind of thing just "edgy" enough to mention in a lowered voice at your coffeeshop, but basically nothing that scares you too much. It should have the rock song format. The vocals can be screamy, but the guitars should not be too loud or scary. It should not challenge what you want to do, which is to go to your job, go shopping, and then braggart around town telling everyone how unique and different and special you are. The human ego wants safety, and it also wants to conquer the world and turn it into a "safe" park so the ego never has to take any risks.
Metal opposes this human-only world and favors the natural world, which rewards effectiveness, power, efficiency, grandeur, and striving for supremacy. Sure, this order produces lots of scary things like spiders and snakes and crocodiles, but that is its goal: it wants to be bad-ass, 100%, all of the time, and by doing that, force evolution. You know, doing something more than what they told you about at school that you can do at your job, or life outside of the shopping mall where anything can happen. Real life requires reaching out to the world, not sanitizing it and cutting it up into single serving size portions delivered under cellophane in plastic containers.
Metal is about real life. We know that civilization self-destructs as soon as it stops being about a purpose — union with nature, understanding the universe, becoming excellent — and begins to be about people. And yet every time a civilization succeeds, people do the same dumb thing, which is to make it about people instead of the outside forces which made them evolve and overcome their inner narcissism. Not surprisingly, the results are the same: soon this civilization is completely boring and sterile, then the people neuter themselves with too many rules, and finally, it collapses into third world status.
No doubt the woman writing this article "means well." However, she will wreck metal just like that idiot committee wrecked the park. She will cover it in rules, sanitize its roughness, attempt to tame its wildness (probably what she did to her last boyfriend before leaving him because "he's boring now"). She will turn it into a product, Starbucks and McDonalds and Coca-Cola, and castrate it so that everyone can participate. At that point, metal will just be a slightly louder and screamier version of rock, so it will collapse just like that poor park or most civilizations. She will make it about the people instead of the purpose, and it will lose its soul and shortly after, its relevance.
Her problem is not that she has ill intentions, but that she is inferior in rank to those who need to make these decisions. Some people are excellent: competent, intelligent, moral, and wise. Wisdom requires the ability to see depth, and that depth includes the knowledge that a park made of woods and a lake is perfect and does not need humans to munch it up and spit it out as another variation on the universal human space. Excellent people know what It is, and they avoid it like the plague, because they know just how self-destructive our species is.
She should be out in the fields somewhere, picking turnips, living in a hovel rented from an excellent person who owns all the land around her. She should live in a society which has something like White Sharia which marries her off young and restricts her from being a neurotic slut, which like all Guardian writers and readers she most likely is. She needs to be in a lower social class or caste where she has zero influence on any important decisions and basically just does her function, ignored until she chooses to discipline herself to reality and start being a real person.
Essentially, she has no soul. It takes intelligence, effort, and a willingness to look into reality as opposed to arranging it as square, brightly-colored shapes of surface categories, if one wants to be excellent. She has no chance of that so, like all petty people (drones, proles, serfs, plebs), she wants to assert control by changing our methods so that nothing threatens her ability to continue to live in narcissistic oblivion. She is a tyrant, but a self-neutering one, because she produces a hell wherever she goes and then, like the aliens in The Wump World, flees to a new place to wreck it too, because only when wrecking things does she feel her "girl power."
We could bag on her more for being a woman because women usually do these stupid things, but that is disingenuous. Most men, not just the soyboys, act the same way, albeit in a slightly subtler variation. People are just sheep until you get to the excellent ones, and those are few. The rest of the people like this woman author just want to suppress the excellent so that she can continue living like a moron, even though it does not make her happy and leaves behind nothing but dead forest, dead genres, and endless landfill as she flits from project to project, always destroying and never happy.
Tags: assimilation, metal, neutering, sjws, the guardian