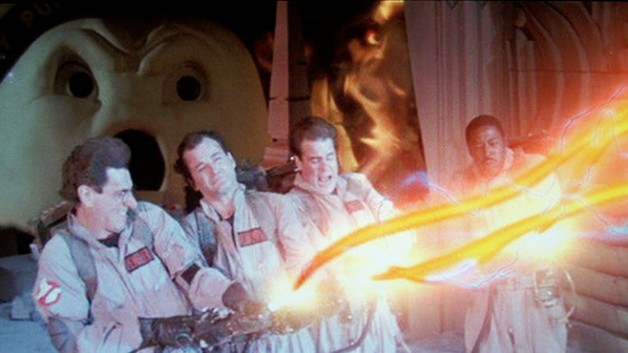 Streaming is now the primary way Americans listen to music according to a year end report by Nielsen, replacing downloads of individual singles.
It's official: according to a new year-end report released by Nielsen, over the course of 2016, streaming became the primary mode of music consumption in the U.S. Overall on-demand audio streams surpassed 251 billion in 2016 — a 76 percent increase that accounts for 38 percent of the entire music consumption market. Plus, "the on-demand audio streaming share [of total music consumption] has now surpassed total digital sales (digital albums + digital track equivalents) for the first time in history."
Streaming is the public consciousness recognizing that most of what the mainstream music industry has to offer is disposable. The labels can't even find or develop potentially good new talent anymore as due to gutting their artists and repertoire departments and what revenue they make flowing upwards towards executives and shareholders. Average consumers never possessed high-fidelity playback chains of dedicated gear to take full advantage of the compact disc and vinyl records anyway; they only had mediocre integrated receivers hooked up to poorly performing speakers and headphones. Furthermore everyone truly into underground or once underground music genres now digs deeper, purchasing releases with zero quality control which commonly have print runs of only a few hundred to a few thousand copies. Classical continues to do okay too as classical listeners still buy the physical album and tend to have marginally better equipment.
The recording industry envied metal for its fanatical fans. Metalheads buy an album and if they like it, tend to buy physical copies of everything else that the artist has released. Fans of mainstream genres do not do this and the recording industry has never been able to convince them to do so. The music industry has no idea when underground genres or movements will emerge. It has never been able to to popularize the more extreme ones (in aesthetics or music) without losing the original fan base that buys the albums.
What happens is the industry signs the initially successful acts, promotes them for a couple records, and then attempts to commoditize them into repackaged vocal driven pop music for a lowest common denominator audience featuring commonplace, melodic hooks listeners have heard before. Labels flood shelves, catalogs and distros with rehash bands too, hoping to take another ten bucks from the fans' pockets and to offer a safer, more lounge music alternative for pretentious idiots who fancy themselves "adventurous". What happens eventually is the genre artistically collapses as death metal did around 1993 and black metal merely a couple of years later.
The original fan base senses this sell-out, this genericization within a couple years, if not instantly in the modern era, whether the music is rhythm 'n' blues white-washed into rock 'n' roll, British invasion pop, harder blues rock, metal, punk, prog, disco, the New Wave of British Heavy Metal, post-punk, speed metal, gangster rap, death metal, or black metal. A mere commodity that appeals neither to die hard underground fans nor mainstream radio listeners is all that remains as if boxes of sugared cereal filling a self. The only way to squeeze more "growth" from these corpses (think the financial version of hot dogs being industrially produced from pink slime) is consolidation into a major label operating on an economy of scale similar to supermarket "bread" isle junk food manufacturers and mediocre brewing conglomerates. Cheap, piss water music reissues and excuses to tour.
Tags: music industry, music streaming, streaming, underground music