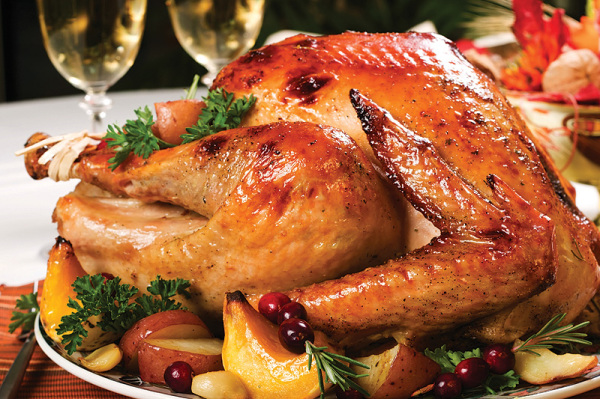 Like many of our American readers, the Hessians around here will be sitting down to eat a huge meal tomorrow and then unceremoniously lose consciousness in a tryptophan coma before rallying for dessert and shooting guns at the moon. But before we can eat, we must cook, which leads to the topic of metal for cooking.
Unlike the average musical genre, heavy metal is very easy to do but very hard to do well. Maybe one in a thousand bands are worth hearing for more than a week, and one in ten of those worth buying. But some albums adapt more than others to playing in the background while a Hessian cooks.
The following are the suggestions endorsed not only for you, but that will be playing in our house as the feast is prepared.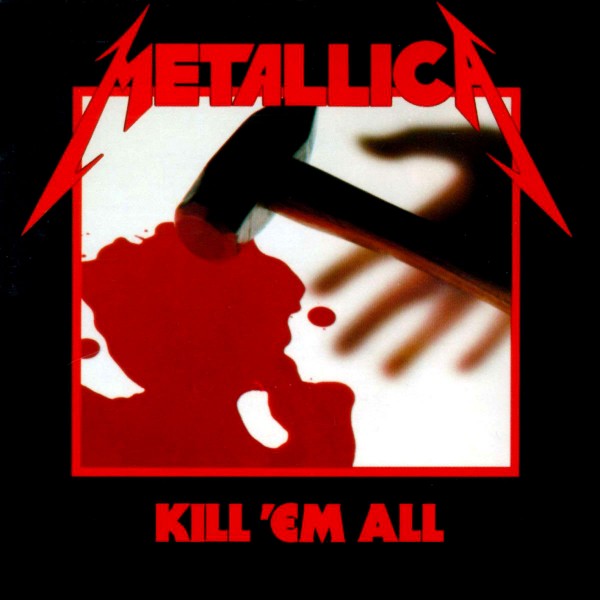 Metallica – Kill 'Em All
Metallica took the mixture of heavy metal and hard rock with punk spirit that was NWOBHM and re-hybridized it with a new generation of punk. These hardcore punk bands used maximum distortion and as a result could get a chopppy abrasive sound out of their guitars. Metallica applied to this the muted strum technique that other bands used periodically and created from it a genre that used guitars as explosive percussion instruments. Kill 'Em All uses the classic melodic riffs of NWOBHM, the open chords of an adventurous metal band, and the new speed metal riff style to make an album of high energy and relentless impact. While it sounds ancient now, most ancient things are good, because if it has survived this long, it has more going for it than the flash-in-the-pan stuff that pops up a dime a dozen anytime someone thinks a shekel or dinar can be made from them. The first Metallica album still compels but in the simple-hearted way that teenage ambition wants to conquer and/or destroy the world, but would settle for just raising hell and then passing out early.
Mixes well with: Iron Maiden, Exodus, Cathedral and Godflesh.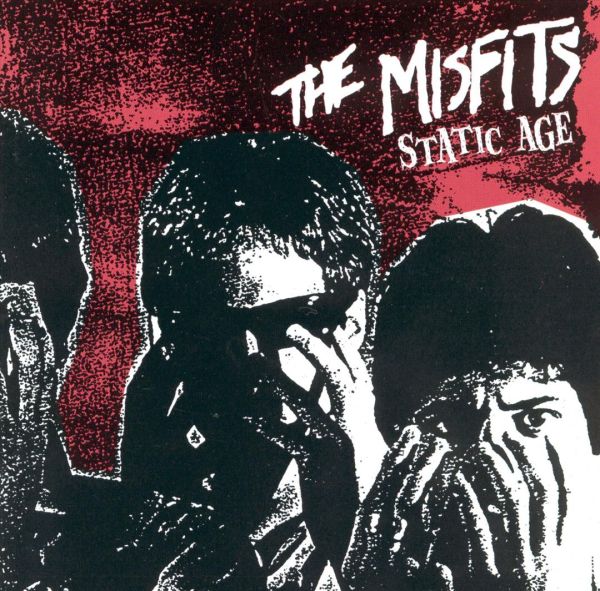 Misfits – Static Age
Glenn Danzig reinvented music three times, at least. He started out composing melodic punk music that injected a sense of emotion into a genre that was otherwise close to droning refusal to conform, then turned down a metal path with Samhain and then modified that path to include a bluesy Doors-style hard rock in the mix with Danzig. Having had his fill of music for people who need a constant beat, he turned to soundtrack music but gave it a metal flair, coming out with Black Aria in 1992 and presaging the neofolk and dark ambient movements. Lately he has thrown southern rock into his metal mix but he continues to forge into paths that others did not see before him. On this early Misfits album, Danzig writes songs filled with longing, like a spirit soaring over a world composed of a daylight layer of pleasant lies and a nocturnal substrate of grim violence and bitter alienation. The result is one of the most Romantic statements to come out of punk, but it also produces the perfect environment for churning out turkey, stuffing and sweet potato mash.
Mixes well with: Cro-Mags, Repulsion, Dirty Rotten Imbeciles and Suicidal Tendencies.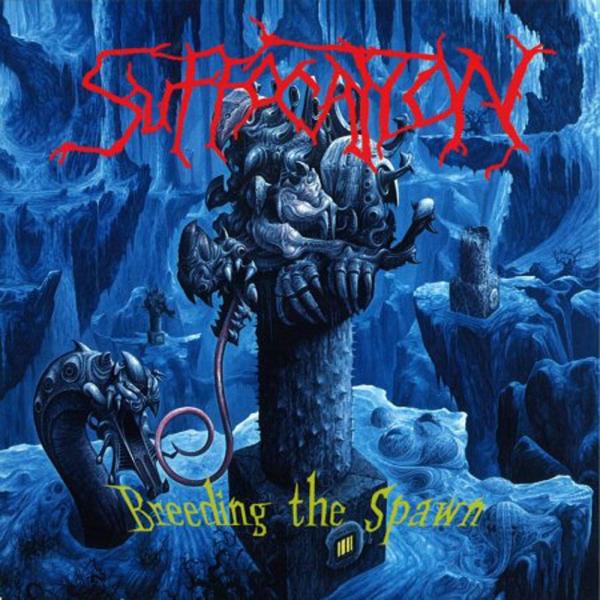 Suffocation – Breeding the Spawn
How do you exceed the standard set by an album like Effigy of the Forgotten? Suffocation launched into their second record with large ideas that did not quite form into song, but it came together quickly enough and then ran out of time, plus had a production style that was less nuclear than the previous album. Nonetheless some of the best material from this innovative band, who took the percussive strumming of speed metal and worked it into death metal songs with complex jazz-inspired rhythms, appeared on the second album. This exploratory work sets the perfect mood for fudging your way through that recipe for cranberry sauce that you sort of remember from when Aunt Griselda made it fourteen years ago. It also satiates the palate that craves metal which is willing to throw aside everything that "works" and leap into the great unknown with the intent to reinvent metal as we know it.
Mixes well with: King Crimson, Bathory and Celtic Frost.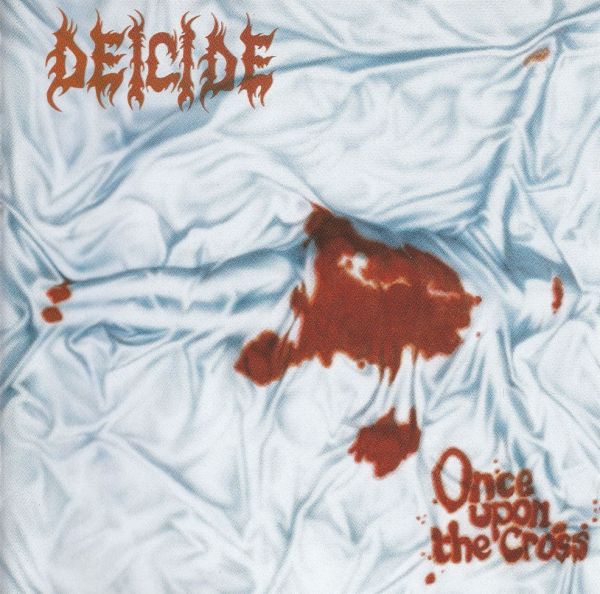 Deicide – Once Upon the Cross
After exhausting their artistic energy with the legendary Legion, Deicide had to re-invent themselves as individuals and as a band in order to crank out this release. Written (rumor has it) primarily by drummer Steve Asheim, this album takes a look over past Deicide and strips it down to what it does best: rhythm, structure and even the occasional hint of melody. These songs muscle along with intense power and high energy and make for the perfect kitchen companion to those recipes which require slashing meat, smashing tubers and bashing berries. Not only that, but if you are experiencing guilt for having invited the mother-in-law over even though she is a Jehovah's Witness, never fear! You will pay back any debt incurred to the gods of blasphemy with the absolute livid hatred of Jesus, Christians, God and the Bible that pulses through this album like the raging heart-rate of a murder suspect pursued by police helicopters through Ferguson, MO. Not only that, but if you are worried about people "backseat driving" during your cooking and they happen to be Christian, this album will guarantee you the kitchen to yourself.
Mixes well with: David Myatt, Ted Kaczynski and Charles Manson. Actually, anything… or nothing.
…and the best for last…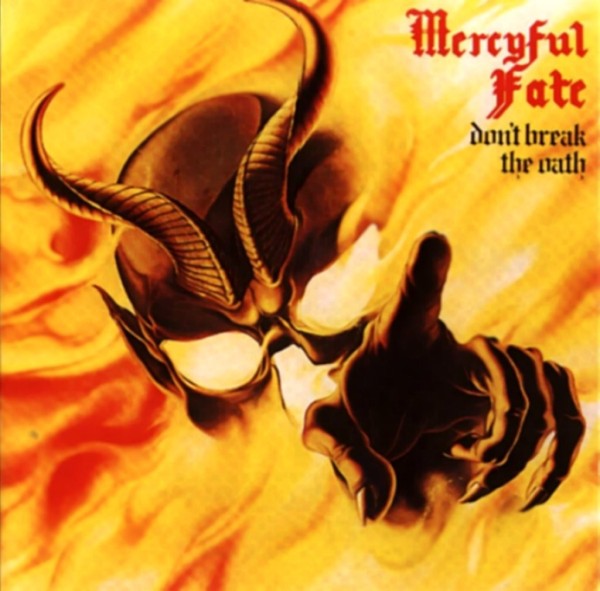 Mercyful Fate – Don't Break the Oath
There are no bad albums that make good albums to cook with, but there are albums which are bad albums to cook with despite being good albums. In addition to being the best of the King Diamond/Mercyful Fate oeuvre, Don't Break the Oath represents the furthest into technical speed metal with the least amount of overdone musicality or theatrics. King Diamond and his team achieve the perfect balance of his Alice Cooper dramatics, the guitar pyrotechnics of Hank Sherman and Michael Denner, and the mainstay of this band which has always been their ability to write a song with dramatic changes and hints of melodic but a consistent ability to hit hard and with a sense of grandeur and mystery that is essential to any darkside metal. In particular, the rhythms of this album work really well with sword training, bear wrestling and cooking for the traditional highly critical American extended family. Crush eggs, beat flour, and pulverize tissue to this classic of speed metal with an edge of the dark occult side which gives metal its mystique and aura of the mythological. Not only does the music provide power, but the album as a whole provides a landscape that roughly fits the panicked improvisation at the heart of any good holiday meal.
Mixes well with: Metallica, Slayer, and the tears of your enemies or entrees.
Tags: cooking, Deicide, Heavy Metal, mercyful fate, metallica, suffocation, thanksgiving, the misfits