While it may appear pandering to many that we constantly bring certain albums to the forefront of our discussion, the reason for doing this is that the state of maturity which metal as a whole attained was only able to knock on the door of the mysterious experience transmitted through music. Different albums discovered different doorways, uncovered overgrown pathways, and scaled mountains. Ildjarn found contemplation of the absolute in the eye of stormy rage through elated freneticism. At the Gates reached hitherto unmatched heights of craft and musicality. All rasping and scratching while blindfolded,  a crossing of the threshold by different means and interpretations. Fewer still are the music albums, metal or otherwise, which struck at a purity of sound that needed no interpretation.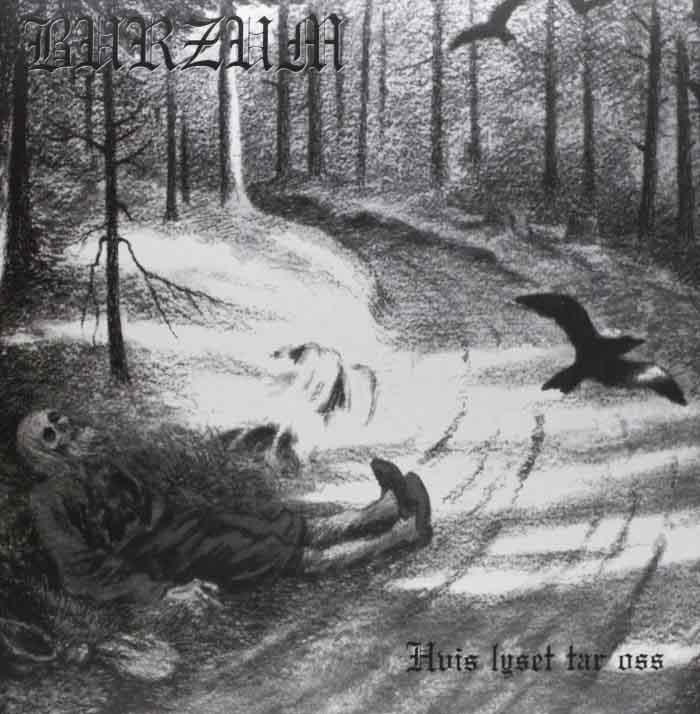 Burzum – Hvis Lyset Tar Oss (1994)
It is compulsory to mention this album's regard for the listener's total experience as Burzum took him on a journey beyond life and death, something which the music alone transmits, but which the composer of this immortal music has verified as part of his intent [1]. The use of the instruments is not 'technical' per se but, contrary to erroneous perceptions given the straightforwardness of the expression in singular moments, it is highly profficient and is minimalist in the only way that approaches the ideal of balance and perfection: by stating exactly the necessary, and unobstructing, unhindering, as an ethereal current that lifts the soul. The album can prove to be a task to listen in full however, because it is designed to absorb the listener's whole attention and drag him away, and is thus not suitable to listen while doing anything else but looking up at the stars, hiking outdoors or inside a dark room. And while the fourth and last track on this album, entirely recorded with a synthesizer, is outstanding and one of a kind, it is highly suggested that it only be savored as part of the whole.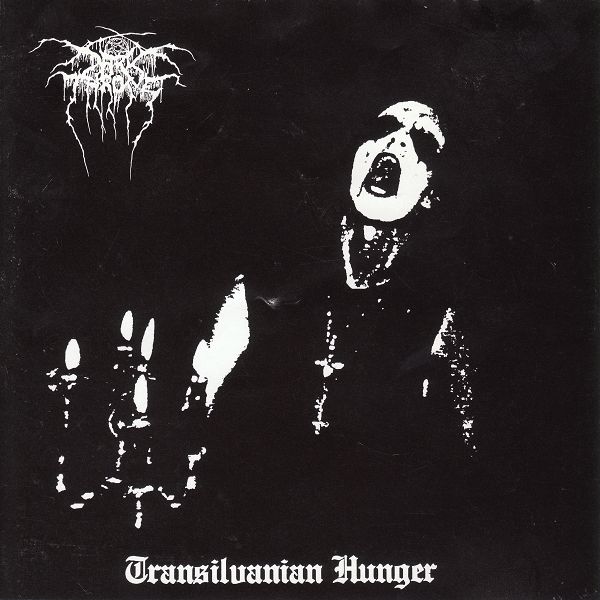 Darkthrone – Transilvanian Hunger (1994)
Imitated and vituperated beyond count or success, Transilvanian Hunger evades all who attempt to get to close by way of simplistic means of understanding. Those who would adopt its minimalist techniques invariably fail catastrophically, and those who would denounce this dark minimalism find themselves tripping over their words as their criticism misses the mark, unable to locate the actual blemish upon careful inspection. Fury surges upwards above the human condition voidwards as a streak of pure energy, unhindered by form yet distinct in its character. There are stark parallels in technique between Transilvanian Hunger and Hvis Lyset Tar Oss, but the original and strong-willed minds of the composers take the listener through experiences so different from each other that they have often been suspected to be the progenitors of two sub-genres. The latter, however, is a grave mistake. The closeness of these two works is unquestionable, being defined by the same techniques, constrained to similar effects and complementing philosophical views —in short, belonging under a same aesthetic umbrella.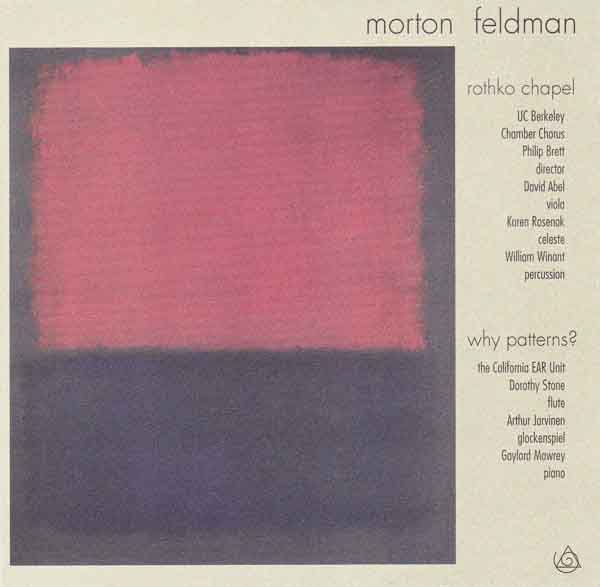 Morton Feldman – Rothko Chapel (1971)
Much of the classical music of the 20th century is focused on this search for an elusive sound beyond the notes themselves, beyond notation, beyond theory. Trying to find this sound through the use of notation and theory is again the self-contradictory problem with many of the foremost attempts, including those of Schoenberg and even Messiaen [2].  Morton Feldman succeeded in Rothko Chapel in displaying a sensibility for the sounds themselves without divesting the organization of sense and continuity, albeit a more ethereal one. Furthermore, this is accomplished without abandoning the use of the human voice or traditional instruments, an unfortunately popular gimmick among the more talentless hipsters of academia and the "artistic" world. It avoids the excesses of modern "atmospheric" classical composers such as Górecki, and even —or especially— Feldman himself. Rothko Chapel is actually one of Feldman's shortest compositions, with the tendency towards the search for alienation and pure sound making the composer extend in the extreme. [3]
Notes
[1] "Lyrically: In right order; first death, dying and the memory of what once was, then wondering, if the light take us, the light who burns us, dehydrate and hurt us, the journey to Valhalla, Wotans hall, a ride towards Valhalla, in a way life itself, seeking death. Lastly the peace of complete emptyness, after a long, speedful ride through life. Calm, peace, sleep. I made this album actually to exhaust myself before I go to sleep, exhausted I sleep, fall asleep in emptyness – the final track." Burzum Genocide zine interview: http://www.burzum.com/burzum/library/interviews/genocide/
[2] Messiaen arguably did allow himself a more savage intrusion. We have referred to his organ music before in the article Olivier Messiaen plays Olivier Messiaen (1956): https://www.deathmetal.org/review/olivier-messiaen-plays-olivier-messiaen-1956/
[3] More graspable but equally otherworldly works, and favorites of this article's author, are Ligeti's Violin Concerto and the famous Tabula Rasa of Arvo Pärt.
Tags: burzum, darkthrone, Hvis Lyset Tar Oss, morton feldman, Rothko Chapel, the elusive sound, Transilvanian Hunger