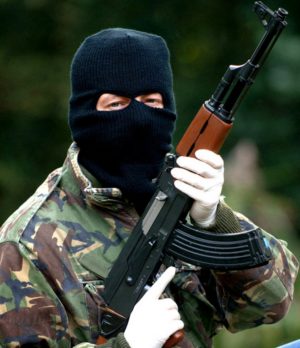 Death Metal Underground wishes to announce a constructive change in editorship, in which the present author comes to complement rather than replace the current leadership. We have a great team of writers, ever too few but still dedicated and talented enough that the last few months have seen a non-stop inflow of high quality and insightful content on a variety of metal-related topics. Although our primary job as Traditionalists is to somewhat mirror the Conservative effort of preserving what is good and shedding what is detrimental, it must be stated that this is done through an organic development of vision. And so, an editor, writer, thinker or artist can only do his best by upholding his ideals or vision through his work, at the risk of coming into conflict with the more conventional views and tastes on metal music.
The ebb and flow of the tides in a larger cosmic order forces Death Metal Underground to adapt and evolve to maintain its supremacy as the ultimate source on metal music as living art and philosophy. An intermediate period of transformation now begins. And although we will not be missing the intellectual contributions and versatile notions on content management that Brock Dorsey brought to DMU, a sinister influence will come to gradually displace the hitherto cultural-political overtones in place. Instead of utilizing metal to signify ideological stances, we will retake the more organic and timeless approach of metal as a foreboding, an intimation, into raw reality experienced directly, and through that, a realization of humans as material to be shaped.
This sinister influence implies a re-taking of the esoteric artistic philosophy of metal within its highest and purest point of evolution: black metal. There are ample rational, philosophical, as well as artistic, reasons for this conscious shift to occur. Nevertheless, the vestigial archaisms of metal our talented writers may still wish to entertain will enrich the historical aisle of Death Metal Underground's archives, and so will in due manner be welcomed. But against that impulse, we will be moving upwards towards unknown planes, rather than producing more of the same about the same old and irrelevant "art" that pleases but is ultimately harmless. Instead of having metal serve as a conduit for mythic imagination and inspiration resulting in mere idle chatter, we shall uphold the potential of black metal as a mind-warping gateway onto a cosmic, wordless path to the stars that is only possible through tangible action.
Gradually but decidedly, we will reap the very real fruits of patience and devotion. The transition into a cosmic and futuristic take on the potential of metal through black metal shall not mean an ensconcement around the black metal cliche as a fashion. Neither will we embrace so-called progressive trends of flowing, modern, dissonant or melody-over-chord drum-groove black metal which are but stale reformulations of the past or hipster dead ends propelled by an obsession with innovation alone. As has been stated before, in order for metal to thrive, it must leave its infancy behind and mature consciously and, in this maturing, coming to terms with its raw, phrasal, motific nature. In short, this is a stage which cannot be ignored at all, at least if further development is sought: it requires a descent to draw out the obscure.
Evolution is always a willing towards a higher state, but it is not to be thought in the abstract or through the archetype as mere symbol, but should be rather acted upon, that the archetype is brought to life consciously in an initiation to the the full potential of what metal, and hence the individual, can become. It is not a return to roots that we seek, but a return to essence, & thus to facilitate an awakening of those who have the necessary spiritual earth in which seeds for the future may be planted, which seeds are served by the blood of the living shed in effort, shocking or traumatic experience, & so transformation and insight thereof. The characteristic sign that a dark (in that it is part of the nightside, the unpleasant, and the very real) discovery is taking place is the presentiment being under threat by something beyond the confines of relative normalcy and what is accepted in your accustomed space. The methods which can revive metal, the forces which possessed an evil T. Warrior, an entranced Trey Azagthoth or a demented Paul Ledney are those that create madness, and which open a gateway to the abyss. Herein, and nowhere else, lies the key to the gate.
Tags: transitions mmxviii