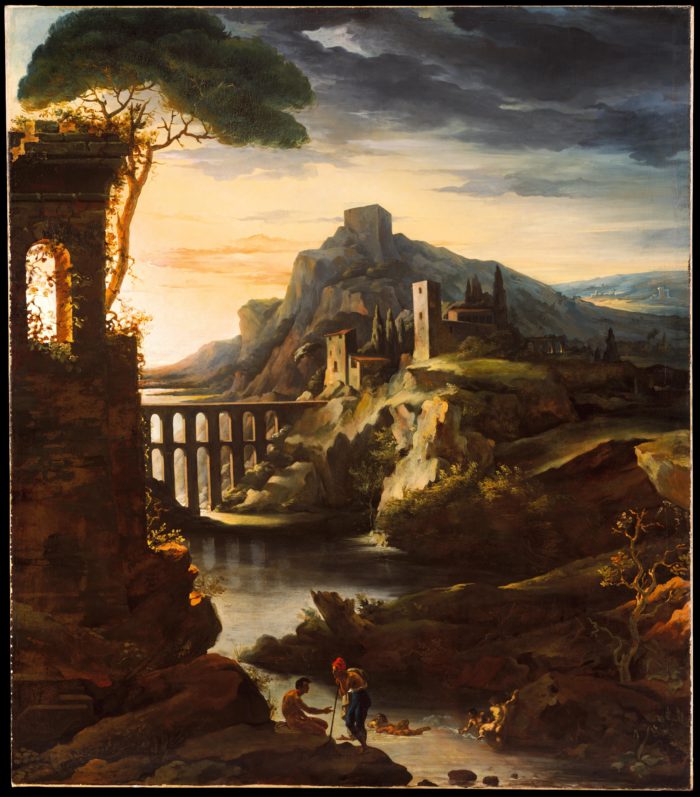 Metal music inherited the album concept from pop music. Originally, records could only hold about 3-5 minutes of sound on each side. In the 1940s new techniques allowed each side of a record to hold around 20 minutes of music on each side. Because of these limitations, the 'single' became the standard composition in popular music. As LPs became more prominent, the single, played over the radio, was used as the marketing device to sell albums: a couple of catchy singles swimming in a thin grey soup of filler material. Because it is only marginally more difficult and expensive to record and produce a whole album, there are much higher profit margins on LPs than on singles. That a pop album was not a consciously constructed artistic whole is borne by the fact that pop 'greatest hits' albums are easy to listen to, straightforward affairs. Consider a greatest hits album from a metal artist… at best it is off-putting and at worst it is a flaccid, confusing affair because all the songs have been removed from their appropriate context.
Metal, from its infancy, took the idea of the album to its logical conclusion. The album was molded into its least corrosive form by focusing on interlocking content throughout. But it seems that metal composition might be impeached by taking a format that was developed solely to maximize commercial profit. Considering the recent dying state of solid media (CD, records, tapes) it seems that metal music has a tremendous opportunity to re-think and re-tool its composition process.
With the advent of digital media, there is no minimum or maximum length that is more or less required with solid forms of media. With platforms such as bandcamp, you can often pay (or charge)as little or as much as seems reasonable. This allows bands to create pieces and compositions that are exactly as long or short as is needed for the expression of the idea. Despite this new-found freedom, it seems most bands, to the detriment of metal, are sticking by the exhausted format of the old pop album. Instead of the focusing on the superficial aspect of time length – 'we have 40 minutes of songs, so it is an album,' or, 'dang, we only have 18 minutes of songs, so its an EP,' metal musicians should focus on concrete forms when constructing organized pieces of music.
The great composers of the classical and especially romantic periods took the rigid, precise forms developed during the baroque period and used them as a launching pad for unrivaled creativity and genius. Short pieces like etudes were used for demonstrating novel or difficult techniques – imagine how much more palatable Yngvie Malmsteen or Eddie van Halen would be had they been able to release nice, short, wanky guitar solos instead of having to embed them in horrible albums of gemstone encrusted shit. More formal and rigorous are concertos in three parts. Concertos give the lead instrument and the backing instruments the form needed to rigorously explore very few or vary many musical themes by moving them through different keys and 'bouncing' the themes back and forth between the voice of the lead instrument and the backing instruments. Perhaps Emperor's "Welkin" album would have been less terrible (but still pompous as hell) had they explored the few good musical ideas more thoroughly in concerto form with their excellent technical interplay between keys, bass, and guitar in the lead. A suite was a piece of music that gave the composer 12 different 'dance' styles to choose from and musical ideas were explored by contrasting the different meters and tempos of each style chosen. Mathcore might have more solid ground to start from if it had a more limited range of time signatures to choose from and any number of more groove-oriented metal bands might like to take some notes on suites and diversify their rhythmic oeuvre. Symphonies were at first three movements alternating between fast and slow tempos, but later added a fourth movement. Beethoven broke the format and added a fifth movement for his magisterial 6th Symphony. Symphonies were the crowning jewel of classical music and therefore only when a band has some seriously good material would they want to attempt a symphony. Imagine if Varg… wait, "Det Som Engang Var" was a black metal symphony. Sure, it had grossly simplified sonata/rondo and scherzo forms, but the greatest metal album ever created seems to be clearly, if unconsciously, modeled on the great music of the past. That which once was shows us the path on which we have traveled, and points us in the direction of the future.
Obviously this is but a small sampling of classical and romantic styles, but the point is this: if metal wants to have a rebirth, it must cleanse itself of that which is not fit for purpose. A collection of songs designed to fill x-amount of minutes is not only no longer commercially viable, it is no longer artistically viable. Unless metal music wishes to drown in a sea of playlists and streaming radio, the idea of what is and what is not a metal composition must be confronted.
Tags: Beethoven, Classical, compositions, Det Som Engang Var, metal, music theory, rock format, romantic, songwriting