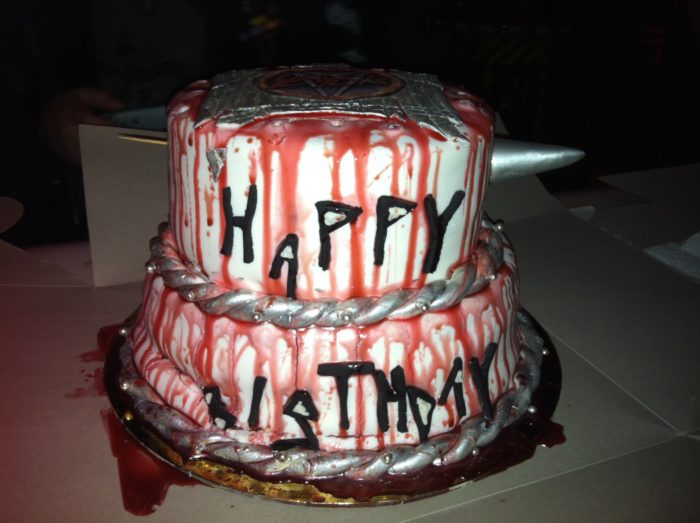 Few things portray a grimmer outlook for the future of heavy metal music than what's conveyed through pictures like this: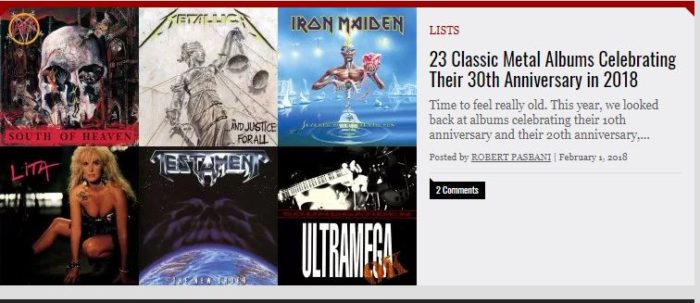 Upon seeing an article like that, I immediately hear the voice of an obnoxious elderly family member screeching "Aww my little Testament- The New Order has gotten so big! Woww, 30 years old! I can't believe it. It feels like it was just yesterday when you were just a little thrash metal album, now you're a big boy! Give grandma a kiss!"
But truthfully, a powerful statement is made by this culture in metal media of publishing article after article on what album "turns 10, 20, 30 today."  You can bait more clicks by covering popular albums than covering newer ones, and so most of the MMSM (metal mainstream media) tries to drive up traffic by celebrating album birthdays.  Have we really reached this point in metal's evolution where we're longing for the past so much that we waste long articles on the fact that albums came out on the date the article was written?  Are metal's journalists so bad that they just can't come up with anything more creative or more interesting than this?  Is it really impossible to portray metal through non-metal writings?
If you're a "metal journalist" and the best you can do is "…And Justice for All turned 30 today!" it's probably time to just embrace your male feminism and start writing about cats.  For the other young writers out there, take notice of how radical underground journalism in the form of classic zines drove the death/black metal underground by rebelling against mainstream journalism's redundant ramblings on hair metal and NWOBHM.  Laugh at articles celebrating mainstream metal birthdays and shame the piss out of their authors publicly.
Tags: bad journalism, hipsters, metal birthdays, metalgate, necrophilia, nostalgia, Trendkillers