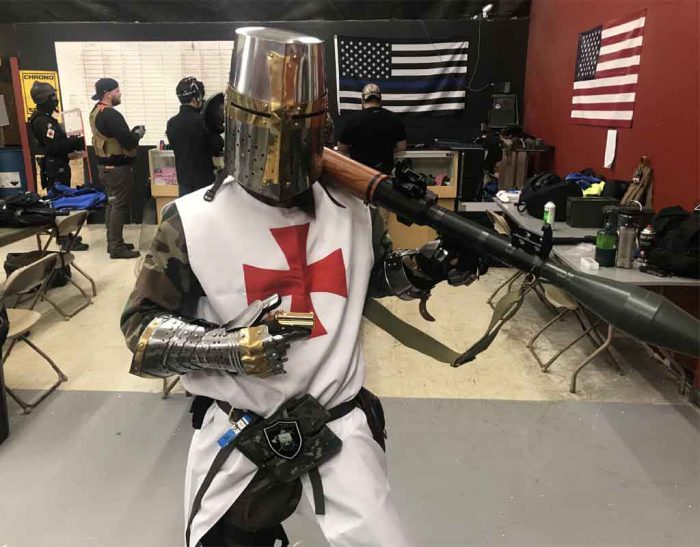 Hippie intellectual poseurs The Guardian are like a broken compass: whatever direction it indicates is North can be safely assumed not to be North. Their foaming vat of slime mold and anal yeast that manages the music section produced a shrill complaint about tribalism in music:
Of course, eclecticism is part of the 1975's appeal. They started life as the kind of slick alt-rock band that even the NME hated: one reason they've vastly outstripped their peers in that musical area is their understanding that we live in an age when generic boundaries and tribal loyalties have collapsed. If everyone likes a bit of everything, why not try and reflect that?
This tells you that tribalism in music is important because it is what distinguishes these genres. "Diverse" bands generally work by combining pieces of different styles, and end up with a mishmash like rock 'n roll itself. While that pleases neurotics, it also gets farther away from any kind of clear expression of meaning.
Metal signals strong tribalism. We do things our way, distinctively. This irritates the world, who wants us to relax our standards and liberalize so that we can be like them, so that they can stop feeling bad about the fact that they are waffling their way through life without making significant intellectual, moral, and self-actualization decisions.
In life, as the ancients tell us, the quest is to step into our destinies. Each of us has a role in the cosmic theater playing out before us, and we assume that role by being willing to "participate" in our world at a mental and spiritual level. This means engaging with it.
The herd on the other hand wants the exact opposite, namely the bourgeois ideal of sitting back in their homes and jobs insulated from any real controversy or conflict. They want heat-death, or the utter equality of things, so that they are safe from the possibility of someone rising above the herd.
Metal rose above the rock herd, and they have never forgiven us, and will always try to assimilate us.
Tags: assimilation, tribalism