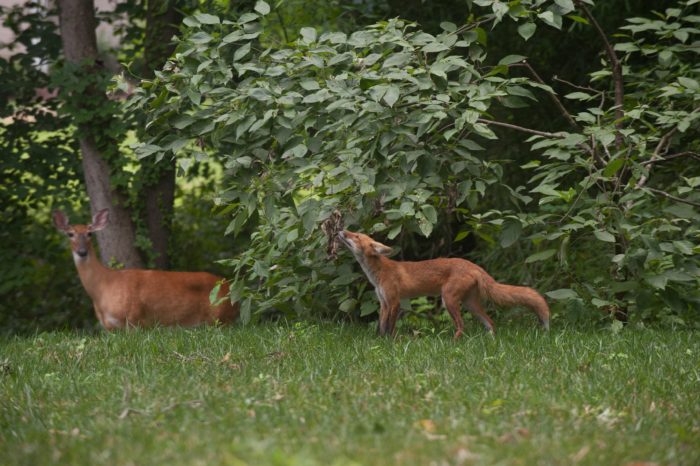 The underground is dead; the new frontier for metal music is the hidden scene. It hides in plain view because the vast majority of people treat the internet like TV and pay attention only to what scrolls across their social media screens. Few of them even use computers anymore, preferring the glorified Nintendo of a portable device (and one from Apple, if they want to get AIDS).
One of these hidden scene sites, Old Disgruntled Bastard, took some time to coin up a screed against the insincerity of veganism. This makes for enjoyable reading, and is worth looking into:
Thrash metal, speed metal, whatever one chooses to call it, did a profound ideological disservice to metal at large by introducing politically charged themes from the converging punk and hardcore movements. Traditional metal till that point had been vehement to be sure, but never self-righteous. Death metal and black metal would come around later to define metal philosophy as fundamentally nihilistic.
Metal exhibits a form of active nihilism. To us, consequences in reality matter more than human perceptions, including feelings, impulses, desires and judgments. We are that which negates ourselves so that we can see clearly and through that, realize the path on which intellectual growth, physical bravery, moral maturation and evolution lead us. We want to rise above being human because humanity is unimpressive.
This nihilism causes us to realize that people prefer to think about "equality" frequently because it makes them feel better about life. If they are equal, they are no longer insignificant monkeys, but powerful beings who rule the world with their whims and gestures. This leads to a mentality of tearing down hierarchy and order so that the individual — a prototypical tyrant dedicated to control — can be the only force of power:
More pertinently, what vegans accomplish through this line of reasoning is to conflate genera and species. All animals are not dogs. Just because I admire a dog does not automatically imply I have to love a pig. I go as far as to say that I even reserve the right to discriminate between different pedigrees of dogs, nay, between different members belonging to the same pedigree itself! In exercising my powers of judicious bias, I, in fact, am imbuing animals with a far greater degree of individuation than overzealous vegans who would have all animals resemble the same indistinguishable mass of flesh and bone.
What is species conflation, at its heart, but equality? And what does equality serve but the individual who is afraid he is unequal? The metal underground died of equality, where we all were expected to troop off and view mediocre local bands just because they were metalheads just like us. They bled red just like us. But one cannot have quality with equality. We must be willing to accept natural selection into our souls, and through elitism praise the best.
Returning to veganism, it is ridiculous not because it is merely a social pose and cry for attention — although surely that makes it idiotic — but because it rejects the idea of hierarchy and order. We all have a place in this order, sometimes as predators and sometimes as prey. In the meantime, if we get off the hook of factory farming which produces mass cheap food because everyone is equal and so we cannot deny anyone their "right" to breed and feed, we can treat animals with respect and give them their place in the order too.
Chuck died of AIDS.
Tags: death metal, egalitarianism, funderground, metal underground, Nihilism, Old Disgruntled Bastard, underground metal, veganism