If the motive is to pander, not find adventure, the music will be worthless
If you're faced with a problem, you fix it through the scientific method. You come up with a number of possible solutions, test them against reality, pick the ones that succeed — looping through a few times to refine them so they're accurate — and use those. You throw away the ones that did not work.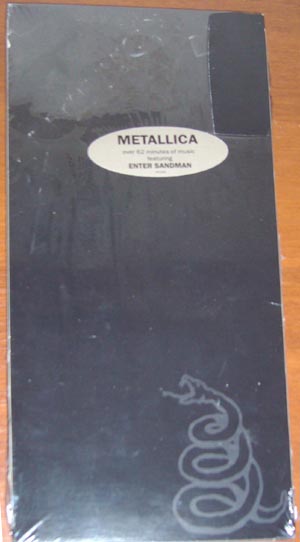 Our universe is mathematically stable because it has something (reality) to test solutions against, and because it allows the discarding of bad solutions. This avoids a state of entropy, or a condition where every solution possible has about the same effectiveness. Entropy afflicts everything we do through a type of organizational decay, but when it becomes the state of a situation, all motion and change ceases. Heat death, or the lack of motion to energy and hence its dissipation, occurs.
This information logic to our world underlies natural selection just as much as it describes how our brains work. Imagine multiple ideas; pick the ones that converge; throw out the rest. In the case of heavy metal music, we strengthen the genre when we as fans pick only the best bands and albums. We weaken it when we tolerate mediocre metal, because then being mediocre is just about as important as being good, so people stop trying to be good — heat death.
While heat death is comforting because it enables us to avoid challenging ourselves, and to feel like we're heroes and geniuses for recording any metal music, it means that we no longer have great metal music — the kind that makes you sit up, pay attention, and rediscover life through a worship of power, saying a kind of cosmic yes (in the James Joyce sense) to accepting life as constant conflict for a few rare, beautiful possible outcomes.
For those who still have red blood coursing through their veins and so aren't so afraid of failure that they're unwilling to try, it's imperative to pick good metal music. This means not making the categorical mistake of buying an album just because the band that made it was good once, or because that band is trendy, has some novel implementation like flutes and tubas, or because you know the people in the band and you want to make them happy. It's important to know when to stop listening and throw out the bad ideas.
What makes music bad?
Bad music is all the same. Most bands record music that is competent but fails to articulate anything that makes us sit up and take notice, because they're either repeating the past or suggesting something unrealistic, which means we cannot feel that sense of the music being vital to our lives because we have to live in reality. At least 99% of music falls into this category, but perhaps more, because out of tens of thousands of metal bands, only a few hundred stand the test of time.
In that mindset, we can see that what makes "bad metal" is not that it's unmusical, or stupid, except in a few cases. In most cases, it is simply unremarkable because it hasn't challenged itself to find meaning in life and sing about it. This is why almost all reviews of albums that are destined to fail go like this:
This CD recombines past methods that worked, without knowledge of the reasons why they worked. Quirky as a result, it is a unique collage of instruments and techniques. Yet it is without direction because it imitates the effects of the past without knowing the causes, like someone looking into the genre from outside. Therefore, it's not bad, but not great, and so we'll forget it soon because time is valuable and this CD is not going to make us feel a sense of connection to life through power.
In other words, the CD is bringing us to a state of entropy. It isn't bad, it isn't good, which means by default that it's not good. You will see this review format on many metal sites. It usually looks like this:
I don't normally like ultra-brutal death metal, but this CD combines ultra-brutal death metal with hardcore vocals and black metal riffs. I have never before heard a flute used to make brutal riffs come slamming home. Guitar solos are like fire in the veins of a poisoned dragon. Although it's really brutal, parts of this CD are riff salad where they get confused about whether they are black metal or death metal. But the end result isn't bad, even if it won't make my top ten for this year. If you really like brutal death metal with flutes, get this CD.
That's a review done by a fan, a zine, or another band. What does it look like when we combine the art of making people think they should buy something — marketing — with this review type?
Brutal death metal fans have waited too long for a real masterpiece, but [ name redacted ] is going to change all that. With pummeling brutal riffs, you might think this band were closed-minded, but they have a full-time flute player who brings a progressive, liberal touch to the old and musty genre of brutal death metal. This groundbreaking act goes where no metal band has gone before! Don't expect mercy from these powerful slamming riffs. This CD is brutal and it'll tear your fuckin head off!
In the above, you will see something all smart marketers do. They find an audience for something, and then try to convince them that a product is better than others. If you can't sell it on "better," you sell it on novelty. It's unique. It does something others don't do. What you really want to do is avoid mentioning whether or not this is important. For example, who cares if a band uses a flute if their music is just as boring as if they did not?
What is pandering?
Most people will recognize, after hearing enough music, that while good music is made to be bought, it isn't designed so that it will make the most money by offering the least challenging listen. If you're not listening to radio pop, it's because you got tired of melodic hooks and three-minute songs using verse-chorus structures. The riffs in such songs may be good, but since they achieve a state and cycle in it, but don't really change, it's hard to call them art — or claim they'll inspire our lives. They're like pretty wallpaper or television shows: background noise to make life pleasant, not give it meaning.
What separates good music from bad music is what separates scientific information from marketing: marketing is designed to appeal to a need that's already there, and exploit it as a way of making money. Where good music/art is designed to make life more meaningful by showing us a new vision of it, marketing is designed to affirm our current vision of life so we can fit a product into it. Marketing panders. Art doesn't.
Pandering – We use the panda image to suggest that music panders, and so has not only suspect motivations but minimal joy in listening. You may think this is sorta neat for a couple weeks, but then you'll forget it. In the meantime, the band and others like them will start making more of this crap, so that instead of getting albums you can listen to for years, you'll get lots of new albums you have to buy that won't really satisfy you.

Selling Out – When a band goes from having made quality music to a state of extreme pandering, we realize that a psychological change has occurred in the artists. Instead of trying to make good music so that they can make money, they bypass the middle step and make music that makes money not because it's good, but because it panders. We use the tombstone image to suggest that this band has left the reservation and headed for pop territory, so we're not going to bother reviewing any of their other stuff until this changes.
Why so judgmental? — you are trained to ask. Why not just write about the music as it is? The answer is that mediocre music far outnumbers good music, and we are interested in preserving the good, and so instead of leaving you wondering about why we stopped reviewing a band, we're just going to point out that they have changed motivation and results. It's no different from reviewing every metal album ever made, and writing the generic review above 99% of the time and not telling you that there's something all bad albums have in common.
You're also trained to ask: Who made you the judge? Who are you to decide? — these questions are illogical. In a relative universe, we all decide, and our value is decided by the decisions we make, although it takes someone who has a clue to see that. Who made you the judge to decide we're not the judge? Who are you to decide who is to decide? These questions make light of how ridiculous those common questions are.
If you want to know why a band's CD or performance is referred to this page, it is because the above is the best that can be said about it, and we do not wish to be ironic or condescending to you, our reader. We are here to praise the art in the genre and its best incarnations, and we treat you and the artists with greater respect by having such reverence for the art.
What Makes Good Metal?
Metal is Romantic art, much as the novel Frankenstein or the opera Parsifal are: discovery of transcendent meaning in life by embracing its struggle and suffering as means to a higher end, an idea beyond material satisfaction or fear. To those who see the greatness of this idea, it is a worldview and a life-philosophy, and metal is one of its voices.
When we say metal expresses this idea, we are speaking only secondarily of imagery and lyrics (which mainstream academics prefer to study because they're easy). We speak of the music and the spirit it evokes. Much like songs can convey sadness, fear, anger or hope, like the leitmotifs of Wagner different impulses are encoded in metal music that together suggest a Romantic worldview.
As art, heavy metal music is unique among popular genres for this viewpoint. What makes sonic art "metal" is its expression of this spirit more than any dogma or musical conceits; after all, other bands have appropriated metal riffs for years but without grasping this idea, much like innumerable Hollywood soundtracks have borrowed from Wagner without capturing his ideal.
When a metal band ceases to make Romantic art and becomes another voice for the easy, non-transcendent answers of life — material comfort, self-satiation, revengeful morality or simply self-obsession — it is no longer metal, but an imitation of metal, much like advertising jingles often "sound like" a genre without having its artistry or ideas.