Many people gush over later Death but really, it's pretty predictable heavy metal done up "Death Metal and Yet, Prog-Rock" style; for a band that takes the best of jazz-and-prog-rock influences and puts them into rhythmically adept yet vicious death metal, try Québec's Martyr. They don't aim for anything new, but do everything in a new way, in the process contributing some of the fastest, most intricate and harmonically aware metal lead playing ever heard on this earth.
Interview originally from Heidenlarm e-zine #3.
How much do you think death/black metal were influenced by prog rock in the 1970s?
I'm not sure… I think some bands were influenced by classical music,some other from rock, blues, jazz, and some other by contemporary and progressive music. It depends of the influences of each musicians, what they like, what they listened.
Was prog rock a movement that came about by chance, or was there a reason for rock bands going technical so close to the birth of rock music?
I think it's the need to explore and create more satisfying stuff.
There are two basic ways of looking at music. In the first, there is a mechanism to the arrangement of certain tones (such as "a diminished melodic pattern modulating to a flattened second"); in the second, a narration occurs where a story is told or a poetic function completed. In your view of compositions, which is more important?
I think the first one is a tool to help the second one. Personnally, great arrangements alone are pointless if they deliver no message. The message through music is the most important thing. If there's any,better stop doing music.
Do you think most prog rock uses narrative structures, which reveal a poetry or story, or cyclic structures?
Definitely. They brings us in other worlds, it is like a fantasy movie,a dream, etc.
What bands inspired the direction that martyr took?
Some band gave some inspiration, but did not inspired the direction. We try to do it our own way.
What for you is the significance of the name, "Martyr"?
Martyr is a way of thinking, is a state of mind, a way of life. It's the acceptance of suffering for the beliefs of some ideals, the cause of a better world that can hardly be reached because the world as we know it is too sick.
Like a certain other Canadian band of great brilliance, you focus on technology in your concept and lyrical writing. Is this something brought on by its imminence in all of our lives, or for symbolic reason?
Maybe it's because of the technology's omnipresence in our society, but when I write lyrics, I try to use symbols to say other things. The technologic symbols in the song Retry? Abort? Ignore? are to represent the human brain when reaching its endurance limit, when it's about to disconnect, like a burn out or other illness.
If you could tour with other bands in metal, who would you pick if you were looking for bands similar to Martyr?
Maybe Spyral Architect, Meshuggah, Voivod, The Dillinger Escape Plan…maybe there would be some more.
What is the most difficult part about composing songs as you do?
The most difficult part is to make the music flow as it was written in one shot. We try to avoid the riff-riff collage that too many bands are doing. We try to compose as naturally as possible.
While Martyr has a high tech sound and conceptual approach, often your music seems closer to progressive heavy metal in the 1970s style, with more of the merger between avantgarde and progressive that has occurred in the more novelty-based recent decades. Is this true, and how do you see yourselves as differentiating on an artistic level from the other bands in this time?
Our progressive inpiration is not really a concious thing… we write what we have in mind, that's it.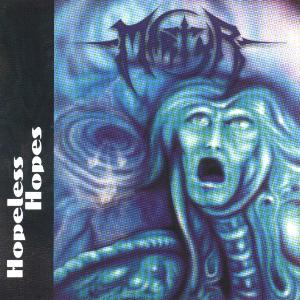 How do you compose songs as a band?
Main riffs, melodies, etc are written individually. When we rehearse, we make a lot of arrangement, we find more ideas. The composer of a song has ideas for the other instruments, but everybody bring their ideas.
Do you think people collaborate more effectively with a leader or as a ground-up leaderless project?
A "leader" is good to give directions for a project, but if this leader imposes too much his ideas, it's not good at all and ruins the members relationship.
What other bands from Québec do you enjoy?
Cryptopsy, Obliveon (rip), Neuraxis, Gorguts, Voivod, there are so many!
Which do you think is most important to metal, harmony, melody or arrangement?
Hehehe…. it depends of the situation. Most important is: Did I succeded in the delivery of my message?
What do you feel is the role of lead guitar in a well-written song?
Soloing is a peak in a song, as a drum fill is another kind of peak. I don't see any instrument that would be more important that another.
As individual members, what are your philosphies regarding the degree of importance death should be accorded in our lives?
Death is unavoidable. So we must live with it. I read samurai philosophy. Death was a concept so present for them that they lived with this reality day and night. They could die or kill an ennemy at every moment. In the modern life, in most civilized countries, we don't have this reality except for cancer, accidents, etc. But the more you are conscient of your inevitable death, the more you'll be aware of everymoment of your life, and it may make it happier.
What thing scares human civilization most at this time?
Our fear of war, oppression, etc, are caused by our lack of control over these situations. We are really powerless as individuals.
Do you think it is possible, as many thinkers allege, that humans exist in a world of language "containers" and philosophical justification, and thus do not often come into contact with the "real" existence, which is undefinable and hard to communicate socially as regards any significance within it?
People are afraid to talk about their existence, their death, their origin, etc. So, society hide itself in the more trivial things as videogames, buying clothes, watching movies and joking all the time. These are all good, but not when they serves as masks and crutches. (I'm not sure if I answered right your question!)
Who were the most important thinkers in history for you?
I'm not an history guy, but I like a lot Miyamoto Musashi, the most famous samurai in japan feudal history. His obsession with death is amazing and scaring at the same time. At these times, death was a daily preoccupation as eating, sleeping and buying food.
One who is a samurai must before all things keep constantly in mind — the fact that he has to die. If he is always mindful of this, he will be able to live in accordance with the paths of loyalty and filial duty, will avoid myriads of evils and adversities, keep himself free of disease and calamity and moreover enjoy a long life. He will also be a fine personality with many admirable qualities. For existence is impermanent as the dew of evening, and the hoarfrost of morning, and particularly uncertain is the life of the warrior…

– Code of the Samurai
What do you think defines metal as music, as a genre, and as a subculture?
When you put some notes together, rhythm and vocals, it is called music. The way each person do it makes the style, and if some people likes it, you have the subculture. Sound silly but I don't know how to explain it better. ;-)
Which is the role of religion during our current age, and how much do you think it influences politics and government?
Religion is powerless in front of politics. it's a good thing and a bad thing in the same time. Religion have bad concepts but good ideals in the same time. Politics have no moral ethics. I don't care for politics. I know nothing about this and I'm proud to say this. It stinks. >:-)
Death metal has intense variety, between Morpheus Descends and Demilich and Asphyx and Martyr; what holds these bands together in the same genres?
I don't konw these bands ! LOL Can you send me a copy? Should be interesting!
When death metal gets technical, does it necessarily get closer or further from other mainstream genres, or does it stand on its own in a different depth?
I'm not sure about this. Technique is only a tool to transmit a message. I hate technical music that tries only to impress.
What allows music to be separated into "genres," when all of it uses roughly the same theoretical basis (excepting the different theory required for use of different scales, etc)?
The sound? the song structures? The vocal style? The look and attitude???? Maybe a little of each one.
As the market for metal slows down, and the mainstream comes closer with heavy stuff that's still very commercial like Slipknot or Korn, do you think metal will mutate into a new style?
No. Mainstream bands are good because their fans will sooner or later be interested in more heavy stuff. We all began to listen to less heavier stuff. They are like a bridge that leads to the real metal.
If you could hope for metal to change as a whole in any way, including its basic form, what would you desire of it?
I'd like that there would be less bands, especially less bad bands. Anyone can take a guitar, make up some shitty riffs and create a band. Go practice before! ;-) I'd like that the lyrics would be more intelligent. That it would not beany shit and crap in the artwork of cds. These things are really not good for the reputation of metal.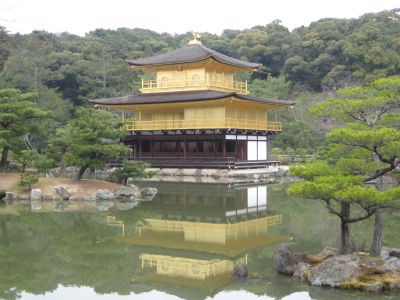 If a holy war (crusade vs jihad) breaks out in the Middle East, how do you think it will affect the way most people view metal, and the way most metalheads view religious people?
I don't know. There's no crusade, it's just propaganda from the middle-east. I'm sure of one thing: Most religions are not bad things. The bad thing is what people do with religion: quest for power, glory, tyranny, fanaticism.
One big problem in thought today is "individualism"; it seems everybody wants to make novelty of their own lives, and not many people want to band together and agree on things to allow change to occur; what do you think is the next major ideology "for most people" beyond "individualism"?
Union make force. Everyone wants their piece of cake. It leads to nothing. It's the problem of most modern societies. In Japan, individualism doesn't exist. It's unthinkable. No doubt about why they are one of the most organized countries.
Are you a materialist, or do you believe there is a life beyond this one, or any supernatural space/beings/life at all?
I believe in life after death. I don't judge others about this, as it's a personnal belief. I can't tell how I see this afterlive, as I never seen it yet! :-) So I don't want to imagine anything, for not being disapointed! :)
When you compose as a band, do you think in terms of scale patterns, or are your melodies more granular?
Harmonies are very important. That's the most important thing to transmit emotions. So I think in chords first (then breaks the chord tomake melodies). Scales and patterns are just tools.
What do you do as individual band members to relax, when not working on music?
I read a lot, I do computers, and I practice martial arts a lot (6 days a week!)
Do you use standard tuning?
Yep. On a 6 strings bass : b-e-a-d-g-c Guitars : they use stardard tuning on Hopeless Hopes. On Warp Zone, they use standard tuning and drop D tuning. On the New songs, they try D tuning with drop C.
If I forgot anything, please insert it in here.
I apreciate the interview, very elaborated and interesting questions! Hope to play in your area soon!