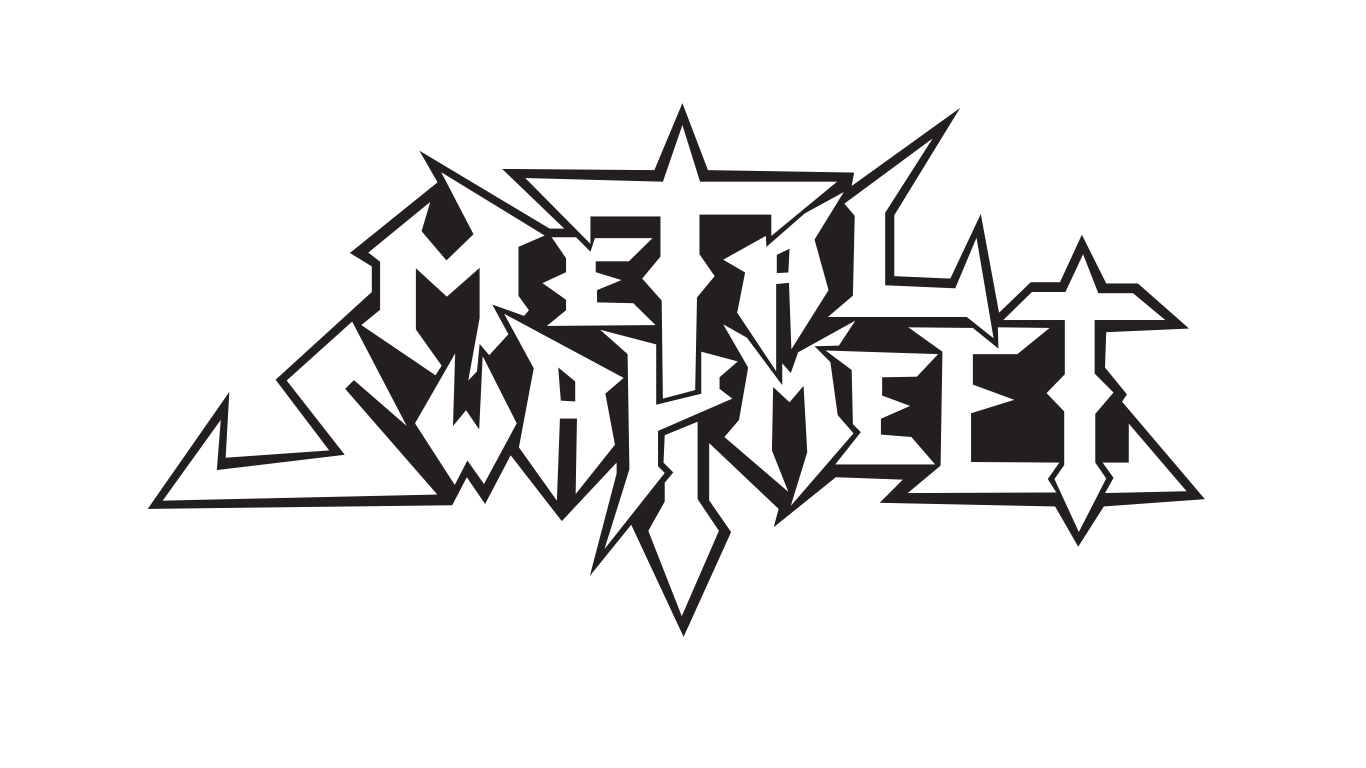 Previously, as part of our lifestyle coverage, we featured Brian Parker's guide to hand-rolling cigars. As mentioned at the end of that article, Brian has hosted the yearly San Diego Metal Swap Meet since 2009, giving metalheads in the southwestern corner of the USA a chance to socialize and purchase goods outside the context of a live concert or festival. Since this sort of thing creates a great deal of opportunity for everyone involved, we figured we'd get back into contact with Brian Parker and get his thoughts on the event he's created.
1. You're the creator of the San Diego Metal Swap Meet. What is a metal swap meet? Is it limited to metal, or certain types of metal?
The San Diego Metal Swap Meet is a social gathering for fans of metal. There are over 20 vendors selling all types of metal merchandise like CDs, LPs, cassettes, posters, shirts, patches and stickers. We also have booths from local artists, showing and selling their jewelry, paintings, leatherwork, sculptures and other various types of art. During the event we have metal tunes playing, we close out with a metal band, a beer garden for those over 21, and food for sale.
2. You were working at a record store when you started the swap meet. How hard was it to get the event started? How did you do it?
Actually, I started the San Diego Metal Swap Meet about 2 years after the record store closed. It was called Blue Meannie Records. Most people in San Diego County considered it the headquarters for metal. I felt that the closing of the store left a void for people to buy and sell metal related merchandise. There also was a void of a place for people to meet up. I met a lot of friends at that store, and I wanted other people to still be able to experience that, even if it's just once a year. It was not difficult to do. My buddy Israel Pelayo and I organized the first one in my driveway. We had about 12 vendors, they set up, and it had free entry. We had over 200 show up to this modest event, and we knew we had to have a proper venue, if we were going to do another one.
3. The meet is now in its sixth year, soon to be seventh. What has changed over the years? How do you hope to see it grow in the future?
It has grown every year. We now have around 25 vendors, a live band, and about 450 attendees. From the cozy event in my driveway, that was more of a yard sale, to having bands playing and Derek Riggs appearing. It's come a long way. I would like to think that it has kept the same small business feel as the first one, and the record store had. In the future, I am hesitant to make it a full on "Metal Fest", with tons of bands playing all day long. It seems that term gets thrown around and really doesn't draw the excitement that it used to have. I'd like to evolve the event into a little more of a heavy metal convention… by convention, I mean having a way for people to meet musicians, artists, lessons, and art being made during the event. These are things I'd like to implement, without taking away with allowing vendors to sell at a reasonable price.
4. What is unique and important about a metal swap meet? Do metalheads need their own institutions like this, or can they coexist with regular rock music?
It's unique because it's really the only metal event that's not centered around a live show. It's centered around metal merchandise, memorabilia, and art. I do believe it's important for them to have their own event. Sure, we coexist with the rest of society, but I think it's unique to have an event where everyone has a common interest. This event is also unique as it's a family environment.
5. What do you do the prepare for the meet, and what's required for after the meet and the rest of the year? Was it hard to find funding?
First off, we reserve the date with the venue. This year, as well as the past 5 years, will be at the Queen Bee's Art and Cultural Center, in the North Park neighborhood of San Diego City. The funding is not hard. We put down a deposit on the venue, then we are able to sell vendor spots for the tables. The money from the tables takes care of a lot of the expenses. We then need to arrange who will be volunteering, and what they will do. The volunteers are crucial. We have had the same base of volunteers, who know what to do, and really believe in the event. We also have things to do like hiring security.
6. What inspires you about heavy metal?
The diversity is probably what kept me around it so long. From listening to Black Sabbath as a kid, to thrash of Kreator, then death metal of the 1990s of bands like Dismember, then black metal bands like Abigor. I can find enjoyment out of nearly all metal sub-genres. I also like how I've made so many good friends from metal.
7. Do you listen to multiple metal genres? What attracts you to a specific album, if not genre? What makes a top-notch album for you?
As stated in the previous questions, I do enjoy multiple metal sub-genres. What makes a top-notch album for me is it breaks some sort of boundary. When I listen to the insane, psychedelic vocals of Bethlehem's "Dictius Te Necare" or the neo-classic melodic riffs of Dissection's "Storm of the Light's Bane." I am looking for an album that adds something new.
8. How did you become a heavy metal fan? What led to you working in a music store? Were the two related?
I was raised on hard rock bands like Led Zeppelin and Black Sabbath. It was a natural step for me to move to thrash and then death metal. I used to buy all of my music at Blue Meannie Records. I got to know the crew that worked there, by being a customer and I got a job there when there was an opening. Unfortunately, the crash of the music business forced the store to close it's doors.
9. What should people bring to a swap meet, and what should they expect?
If you don't have a table, you can still bring in some things and try to trade them with vendors. You will want to bring some cash for merchandise, food, and beer. If you are in a band, feel free to bring in stickers, promo CDs and anything else that you would like to give away. We have a table of free stuff for anyone to take. Expect to explore 3 rooms, filled with metal vendors and artists. This is a social gathering, and there are crowds, so don't expect to get through it real fast.
10. When is the next SDMSM, and how should people stay on top of news about it?
The next San Diego Metal Swap Meet will be on Saturday, May 7th, 2016 from 11 AM to 5 PM at Queen Bee's Art and Cultural Center, 3925 Ohio Street, San Diego, CA 92104. The best way to keep updated at the moment is to like our Facebook page.
Tags: 2016, California, convention, interview, merchandise, metal swap meet, san diego