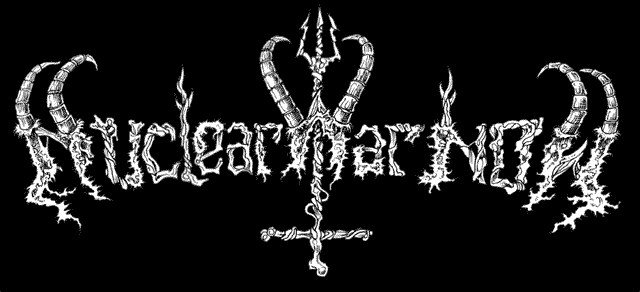 Metal interview blog Bardo Methodology interviewed Nuclear War Now! Productions owner Yosuke Kinishi earlier this week about his motivations for starting his mostly war metal label. Konishi spoke about his mild misanthropy, veganism, "die hard" edition cash grabs, and how most war metal bands (presumably on his label) fail to live up to the social Darwinism they spout.
Konishi revealed himself to be a poseur who releases music based solely on it superficial aesthetics rather than musical content. Black metal was already long dead as a musical movement by the time he founded his funderground label but Nuclear War Now! enabled a flood of scenester hardcore bands to play dress up in leather jackets, slim sport sunglasses, and shaved heads. Hardly any of the newer bands Konishi signed were even able to imitate the best of the past. Rather they played hardcore punk with intentionally atrocious production in the hope that idiots would not be able to tell the the difference from Blasphemy, Sarcofago, and early Beherit. This makes the typical Nuclear War Now! Productions band no different from screamo/whine rock bands like Agalloch, Deafheaven, and Wolves in the Throne Room. The money man at the top is no different; Konishi just another hipster out only to make a quick buck too by projecting his superficial aesthetics atop the core of "black metal" when almost everyone real was gone. Yes, he signed a few listenable bands due to nostalgia but something that merely "sounds like" a past good band is not really a good band.
"In past conversations on Bardo Methodology, numerous are the times when the metal underground has been pronounced dead; a pale shadow of its former self, and so forth. I'm curious about Yosuke's position on this, given that he still actively contributes to it."

– "I don't pay much heed to people's endless rants about the state of underground metal. Obviously, today's scene is much different from the one that drew me in when I was a teenager, but spending time opining about whether it's better or worse is not interesting to me. As a label, I remain committed to the music which inspires me – that's all that matters."
Yosuke Konichi's personal philosophical and political interests and inspirations are also very trendy and hipster: veganism backed by weak misanthropy, gun control, and bodybuilding based upon the writings of Yukio Mishima. The latter reveal Konishi to be innately that of a poseur for his very own material body was made in imitation of one of the biggest poseurs of the twentieth century:
"– There are obviously many black metal fans who do not fall into this category, but I find it ironic that there are so many others glorifying strength, power, and war, and yet they are unhealthy and physically unfit. Strengthening one's body, mind, and will is all important. In this context, I recommend reading Sun and Steel by Yukio Mishima."
Mishima was a homosexual and extreme narcissist whose writings, both fictional and non-fictional, were devoted to fetishising the superficial aesthestics of roles and people whom he could not possibly hope to fulfill or become on account of his self and present. He projected his ego onto Christian saints, boys roughhousing, rebellious acolytes, Imperial Japanese soldiers, fascist youth organizations, far right revolutionaries, bodybuilders, and most famously the samurai for his own masturbatory self-indulgence. These were all masculine roles that Mishima felt obliged to pass as by imitating the aesthetics of each as mental masturbation. He viewed his homosexuality as a form of extreme narcissism as he was not loving a woman but rather a man who represented himself or an idealization thereof. Posing in these hypermasculine roles – which he termed "masks" in his debut, thinly-veiled, coming out of the closet novel Confessions of a Mask – was a way for his fragile ego to overcompensate for the emasculation inherent in his desire to engage in homosexual sadomasochistic relations as both pitcher and catcher. Mishima eventually committed harakiri in ridiculous circumstances in imitation of one the characters in his own novellas.
"I am one who has always been interested only in the edges of the body and the spirit, the outlying regions of the body and the outlying regions of the spirit. The depths hold no interest for me; I leave them to others, for they are shallow, commonplace. What is there, then, at the outer most edge? Nothing, perhaps, save a few ribbons, dangling down into the void."
― Yukio Mishima, Sun & Steel
Yukio Mishima was a serial poseur who switched from mask to mask after he had merely imitated the aesthetics of his fixation without truly becoming it; thin external masks over inner turmoil. Yosuke Konishi idolizes Mishima's material love of the male flesh, his fetishisation of superficial masculine aesthetics , and his desire to put his posing into action. He is nothing more than a mere metalcore poseur wearing the mask of an owner of a metal label signing z-list hardcore bands wearing the mask of "black metal". When the war metal trend finally subsides and Konishi is widely mocked, will he change masks or stick with Mishima to follow his narcissistic, overcompensating poseur idol's path to infamy?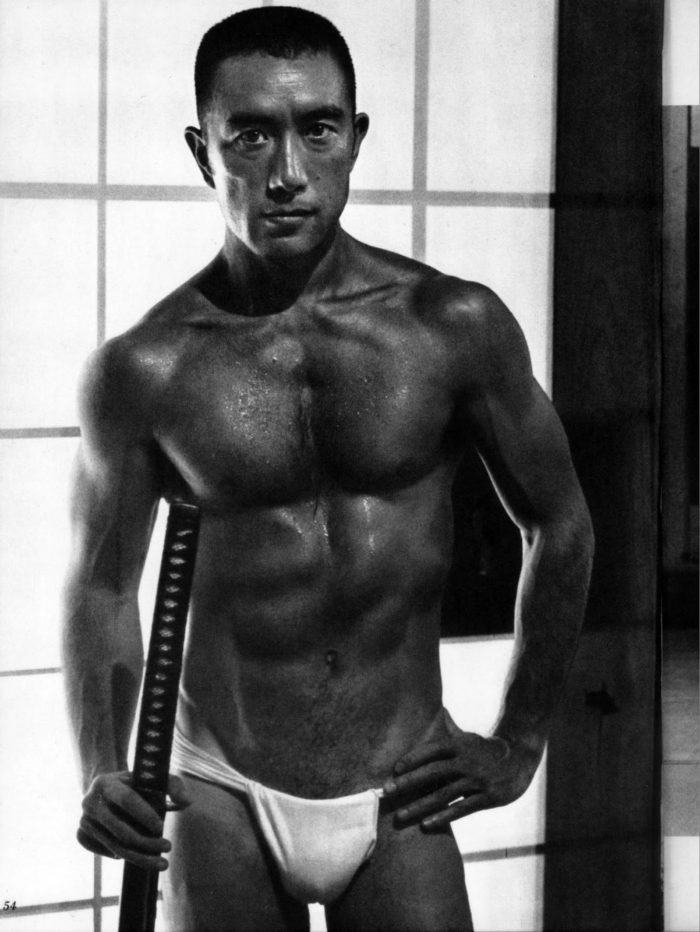 Tags: bardo methodology, Crossover, crossover thrash, false, false metal, funderground, hipster, hipster bullshit, hipster idiocy, hipster invasion, homosexuality, interview, Japan, metalcore, modern metal, narcissism, nostalgia, nuclear war now! productions, nwn, NWN/FMP, poser, poser metal, posers, poseur, poseur metal, poseurs, thrash metal, trends mosh core fun, veganism, War Metal, yosuke konishi, yukio mishima