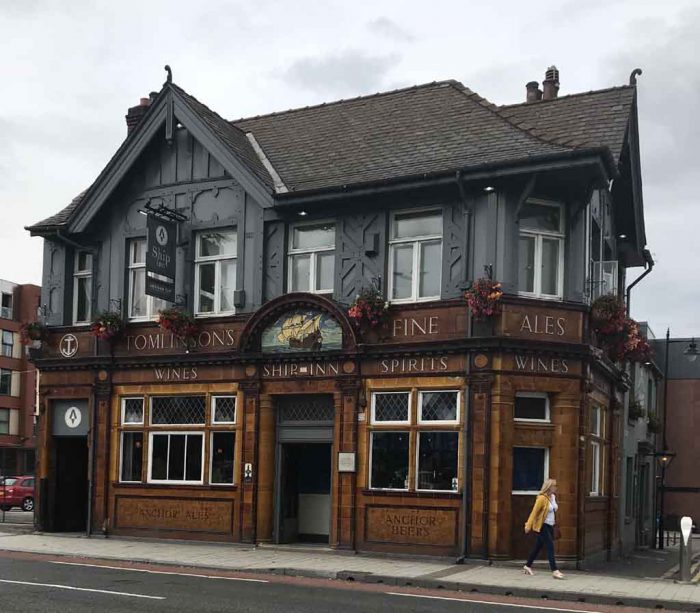 All of humanity exists as a conspiracy against the obvious but not fully pleasant truth. In reality, few things are absolutely good or bad; most are a mixed bag, which means that there are trade-offs between things that we like and things that we dislike. This bothers individuals, who want guarantees of 100% safety, and fails to excite groups, who love illusions because those make everyone in the group feel warm and happy, which strengthens the group as a parasitic artificial entity.
You can tell people the obvious truth, but they will refuse to see it, relying on ideas like "freedom" and "equality" to justify their rejection of the evident reality in favor of a personal illusion, and then will ignore the consequences for long enough to claim to have forgotten the original act. This way, bad ideas become law and then idiot conservatives go out there and defend the law and order (bang on table) because it's the foundation of our dead society or something like that.
In England, a bunch of do-gooders — mostly women and soya-infused manchildren — decided that smoking was bad because instead of dying of carcinogenic diesel fumes, youngsters might inhale "secondhand smoke" and therefore, statistically, billions of people might die. This is a tragedy despite us having too many billions of people on Earth, most of whom are manifestly useless and selfish. But I digress.
As a result, the clowns ran to the elected clowns and wept their crocodile tears and shook their hands with the drama of a high school theater production of Christ on the cross in the rain, and all the elected clowns thought, "Wow, a new rule — I can hire more bureaucrats, make government more powerful, get famous in the media and advance my career!" They took it to the voters who felt bad if they did not approve of this because, after all, think of the children. It passed.
Now eleven years later, people are slowly stumbling half-conscious to the realization that perhaps banning smoking was a mistake because it killed what people like to do at pubs, which is drink and smoke and socialize with friends, so now they do that in their garages instead:
The Hyndburn Inn is one of 50 pubs in the east Lancashire district of Hyndburn to have closed since 2001, when the borough boasted 95 – a drop of 53%. Only Newham in east London has lost a higher percentage in that period, according to official figures released last week that show more than a quarter of the UK's pubs have closed since 2001.

Khan thinks he knows why: "The smoking ban. I've been driving a taxi for 29 years and since the ban people don't go out nearly as much. They think 'sod it, I'll stay at home.'"

…But the tax burden still weighs heavy – not least beer duty, which was frozen in the latest budget but rose by 42% between 2008 and 2013, a period in which beer sales fell by 24% and 5,000 pubs closed.
Those beer taxes come from the very same weepy nagging nanny types who brought the smoking ban, and are approved greedily by the same bureaucrats, who constantly need money to spend on further studies of feasibility of budgetary reduction of life to microscopic granules of tedium, funding immigration so they can tax Mohammed Ackbar to pay for the pensions going to tight-fisted Baby Boomers, and of course, to bloat and grow government so that it can never, ever be removed and they will all have middle-class jobs in perpetuity that require them to do almost nothing and take no risks.
Whenever humans decide to "improve" upon life, reach for your gun. Humans are self-destructive and all of their "good" ideas end up leading to bad ends. The smart ones go with evolution, or gradually improving things by rewarding examples of the good, sort of how death metal fans traded around demos and the better ones bubbled to the top. Rewarding quality works, but trying to enforce quantity — or having everyone be the same, equal, and safe — produces a reversion to the mean, forcing everything into an average which because of the greater weight of lower values, moves downward over time. Standardization, equality, and conformity are death for this reason.
The human "improvements" to the UK were designed to allay fears of early death but instead killed public life. You need places where people can come together and meet, and those need alcohol, food, and smokes to be affordable if not outright cheap. The point is to create a commons, not suck profit out of the people so that you can fund your unsteady and overweight government. Yet in the name of "improvement" you always get the bloat, and the life is destroyed.
Death metal fans understand, in an improvement on Bill and Ted, that life should be excellent. We are not here as profit centers for conservative politicians, nor as ideological foosball player tokens for Leftist ideologues to achieve their dreamed-of but never seen in history Utopia. We are here to experience life in its greatness, to figure out who we are, and to do things that are meaningful. That includes quite a few nights in a smoky, greasy, boozy pub with friends old and new.
Tags: alcohol, cigar smoking, drinking, pipe smoking, pubs, smoking, social life, tobacco