Uncorking — or rather, screwing off the plastic cap from the plastic bottle — of this beer produces notes of vinegar, malt, hops, and blood. The combination of caramelized corn, fermented thoroughly, and a rich yeasty body rises to the nostrils.
Upon first sip, the beverage thus unveiled reveals slight apple notes, under an aftertaste of roasted corn, with a gentle yet molasses-like root note. For a malt liquor, this is better than bad, and nearly to good, bypassing the usual water beers that the masses buy.
Gentler than most beers of this class, Steel Reserve provides a sweet and somewhat syrupy take on the malt liquor genre while peeling back the extremes of its conventions. This 8% alcohol brew proves highly drinkable, yet at the end of the day unsatisfying.
The first taste of this beer called to mind another classic, Lucky Lager: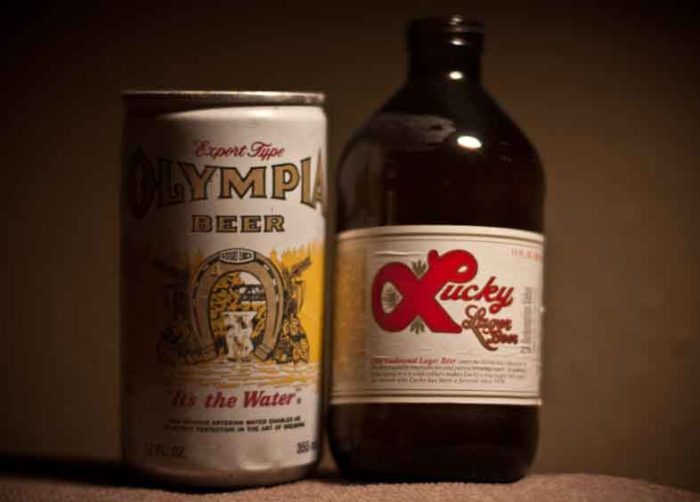 The same corn beer with an overwhelming flavor of roasted or smoked grain was present, and the same yeasty middle flavor followed by a sweet but charred aftertaste emerged. Could this be a sequel to the long-lost and much-lamented "Luckies" of yore? Perhaps, but this hits harder.
That may be its saving grace. If you want a malt liquor that you can consume in twenty minutes without feeling queasy about the fermented cabbage-and-corpse stench of what you are drinking, Steel Reserve provides a decent option, provided you like American adjunct beers with high alcohol.
It will probably win no awards, but a beer like this scoffs at awards. It punches connoisseurs in the face and then flips them over and rips their wallets. It sets fire to every award ceremony, urinates in the face of every beer snob, and still sells out while the hipster IPAs languish.
Perhaps I shall never return to this beer. I find it short on reasons to do so, except price + 8% + gentle on the stomach, but one never knows. It just works. On those nights when one tires of the decision of what to drink, sometimes it makes sense to reach for a pragmatic, high low quality brew.
Tags: beer, drunk enough to punch a cop, malt liquor, steel reserve