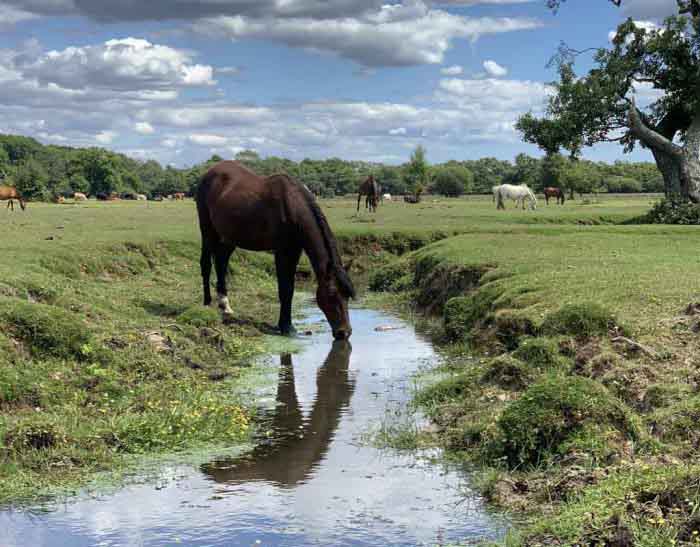 Pipes and Cigars sent out its tobacco-drink pairing guide:
Burley blends like Half and Half and Sir Walter Raleigh are medium-bodied tobaccos with a natural bit of bitterness balanced by a touch of sweetness, so medium-bodied drinks that are sweet or bitter will work well, such as medium roast coffee, dark rum, whiskeys with ice or a bit of water, and richer white or lighter red wines will work.
Latakia blends including Peterson Nightcap and My Mixture 965 have more body and a smoky character so dark roast coffee, ruby port or sherry, straight bourbon, and cordials are great options.
Aromatics, along the lines of Cult Blood Red Moon and Captain Black Royal are light and sweet, so flavored seltzers, lemonade, plain or lightly sweetened iced tea, light lager beers, and dry white wines can be great pairings.
Since Virginia and Virginia/Perique blends (Escudo Navy De Luxe, Peterson Elizabethan) share some of the characteristics of aromatics other than the room note, the suggestions for aromatics will also work well here.
I remain unconvinced. In my view, the best drink to have with a pipe is water, and to spend your focus on the flavor of the pipe and the experience of smoking it. Other flavors just get in the way. The only exception: drink a root beer before you enjoy a Burley blend.
Pairing drinks, tobaccos, and pipes in some desire to set up the "perfect" experience fits within the consumer mold, but not that of reality. Consumers think outside-in, meaning how to find an external pattern to enforce the inner state they desire; hermeticists, New Thought'ers, and metalheads think inside-out, or about which internal pattern we can create from which the external naturally flows.
If you want the perfect pipe smoking experience, in my view, find something you like to smoke and a serviceable pipe. Then practice while doing other things that are of importance to you, while working on your technique as it occurs to you that you need to do so, and eventually you will find your pace.
Tags: hermeticism, pipe smoking