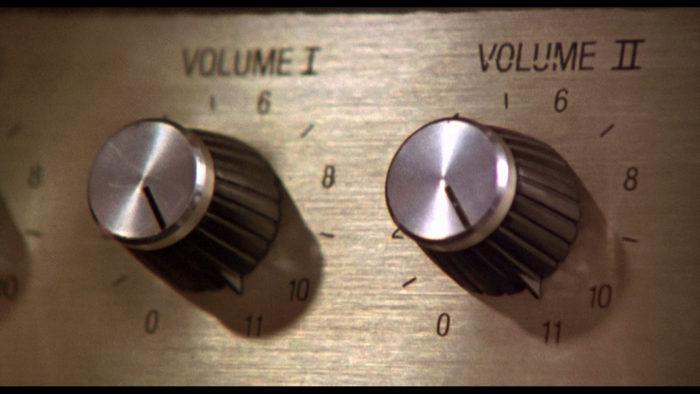 Some days, people write in with interesting questions. Interwoven among the constant stream of Viagra spam, your-mother-wears-boots invective and penis photos from metalcore bands, a glimmer of hope: the question which opens doors to other ideas.
From: anonymous@sodomy.org
Subject: A band's political inclination vs. quality
Date: Wed, 25 May 2016 07:42:19 -0800

I guess this question is for Brett, though I couldn't find an email specific to him:

How do you reconcile listening to a band whose lyrics run contrary to your own political/social views? Does it even matter? Take the DRI song "Gun Control"–if you disagree with the message of the song, does that tarnish your enjoyment of it?
Let me flip the narrative here: how much more would I enjoy the song if it had some message that was either incoherent or sensible?
I can't claim to know if "Gun Control" is a serious statement, or designed to be funny; I find the song hilarious because of the random gun noises and the chorus: Lock 'n' load / We need gun control.
For me the solution is to never ask artists to write about anything outside of their experience. Some bands are at home in philosophy or politics, but most are not, and so songs that capture a "feeling" that has run true through their own lives are the peak for them.
But, back in the 1980s, certain punk bands and fans made a big ruckus by telling people that if they did not sing about "social issues," they were bourgeois sellouts and possibly anal hamsters. So bands did the best they could, which usually meant cribbing viewpoints from those that they admired.
For this reason, I take very little of it seriously. The best songs are vague impressions of what goes wrong in the human soul, turned into poetic fantasy about war, evil, sodomy and murder. These are much better than social issues songs. Did anyone else notice that Slayer's output fell in quality the instant they started writing about real world issues like serial killers, instead of vampires and Satanic angels attacking heaven?
I live in a world where I disagree with most, on the order of like 98.6%, of what I read/hear/see. Our society has been in decline for a long time and all of our assumptions are based on lies. I would prefer it to not be this way, because in my experience lies are self-deception and lead to big failures. But for that reason, metal songs about stupid ideas do not stand out, but they also disappoint, to be honest. They could have been better without the silliness.
I keep listening to them. I find it interesting how much overlap there is between myself and some political philosophies. I still listen to Napalm Death, even though I'm sure their lyrics are just The Communist Manifesto translated into the kind of inspirational language Barney and Jesse heard at their Weight Watchers and Alcoholics Anonymous meetings, respectively.
On the flip side, there are bands with whose lyrics I agree, but the music does not appeal. I avoid those. Dumb lyrics — including viewpoints I find moronic — do not sabotage the music, but the converse is true. I have been blessed in that I rarely listen to lyrics anyway because, as a friend of mine said long ago, any musician worth his salt will have spent time learning music, not studying politics.
Then again, the more I see of life, the more it seems to me that politics is a question of outlook. If you are a realist who wants life to forever improve in quality, you take one path; if you are in denial, you take another and spend all your time singing about silly fantasies to make yourself feel better. When lyrics are of the latter nature, it is hard to ignore, like a presidential candidate wearing a diaper or something…
It also seems to me that those who are the most realistic also make the best music. For them, every idea relates to something real, and they feel an intense desire to push for what they see as good. This is the same passion that pushed cavemen to capture fire, and scientists to invent vaccines, and explorers to climb Mt. Everest. They are tormented by the lower position in which we find ourselves.
Fortunately, most of death metal, black metal and speed metal is closer to my point of view than away from it. But when dumb lyrics come along, whether from dumb political ideas or just dumb regular ideas, it would be a lie to say it does not detract from the music, but it does not drive me away. I listen anyway, and reflect on how much better the song would be without the foolishness.
Tags: Hate Mail, identity politics, lyrics, political, political correctness