The "20something neckbeards who get paid $60k/year to lardass around 'programming'" on Reddit did a metal survey, and the results were interesting. While not much was revealed about how people enjoy metal, the data on what other genres are also enjoyed was a nice wake-up call, with classical music coming in second place to classic rock.
According to the Reddit metal survey, 61% of metalheads out there also listen to classical music.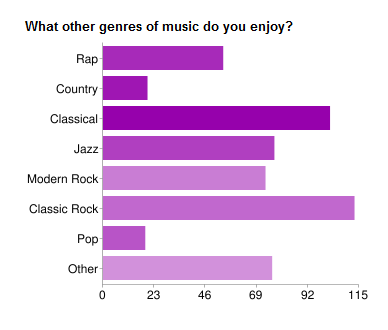 You can see the full results of here.