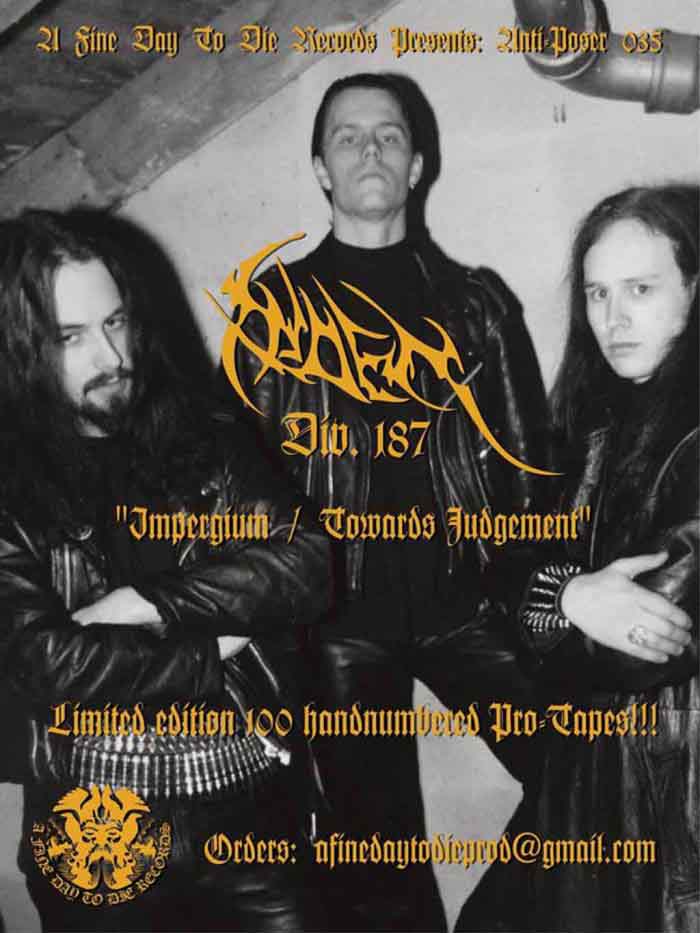 A Fine Day to Die Records will re-issue the classic album Impergium and corresponding EP Towards Judgement by Niden Div. 187 as a limited cassette release, and is currently taking pre-orders.
According to the label:
Coming soon

Niden Div 187 "Impergium / Towards Judgement" official release limited edition Pro-Tape

100 handnumbered copies!!!
A side project project of Henke Forss and Jocke Pettersson of melodic black metal act Dawn, Niden Div. 187 is best characterised as a cross between melodic grindcore and black metal.
The re-release of Impergium and Toward Judgement on any format is a welcome sign that these overlooked classics may yet receive the recognition they undoubtedly deserves as a later manifestation of the black metal spirit which had all but faded by 1997.
Fans of Zyklon B, Kaeck, Sammath, and Impaled Nazarene take notice.
Tags: Black Metal, niden div. 187