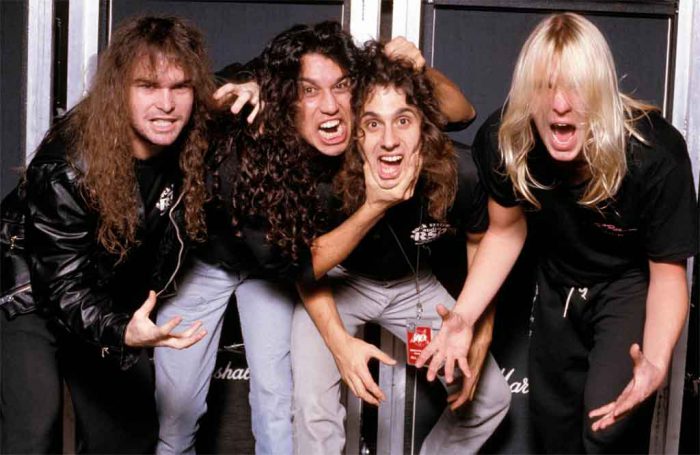 You hear a lot of people talking these days about their nostalgia for the 1980s or the decade following. It always provokes a couple blinks, and then we — we are the silent witnesses, who saw it all — shrug and walk on. It is easy enough to understand.
Kids now look back at that time and think that there was a more functional society. They are right, of course; this place is a walking corpse at this point, essentially ruled by commerce and taxes because culture is dead and no one knows what it even looks like in the first place.
But for us, it was a terrifying time, mostly because the decay that you see now was just beginning to crest back then, and we could tell that we were the last in a functional world and that we were about to be thrust into a society that had fallen just like that of the Romans.
This is not something political or moral so much as historical: society drifted away from any semblance of realistic thinking, again, and so it was going to fall apart again and leave behind something as dysfunctional as modern Italy or Greece. This is a scary thing to endure.
Adults seemed insane. They were motivated by a desire to avoid talking about the Big Things because they saw no hope there, so instead they pursued increasingly maniacal distractions. People were more interested in their hobbies, clubs, BMWs, and lovers than they were in their kids.
We were the "latchkey kids." We came home from school to empty houses, let ourselves in, took some kind of food out of a box and ate it while watching MTV or playing Castle Wolfenstein on our Apple //s and C-64s.
Those who were lucky enough to have two parents had two working parents, or at least two parents who were warring with each other over who would have the power. Everyone else came home to single-parent houses where the parent was either working, working out, or dating, and not there much at all.
We all knew that something big had happened in the 1960s, and something important had occurred in WW2, but not quite what. We knew that some of our relatives gushed over the 60s and talked a lot about how evil Hitler was, and others wanted to kill hippies and thought Hitler was right about the Russians.
It was jarring to turn on the news. According to it, the world was hovering near nuclear war as one side tried to defeat the Communists and the other thought it might be great if the Reds won and we could live like in John Lennon's "Imagine," which at that point was still sort of new.
Kids see more than adults. Adults navigate the world through archetypes, meaning that everything new they see, they assume to be a variety of the first type of that thing that they saw. To them, this was just another trend or bout of social dysfunction, but to us, it was clear things were coming apart.
Almost no one would tell you anything real or realistic, especially about the Big Things like the meaning of life. They would instead lecture you on their personal belief system that helped them compensate for the dysfunction and believe that everything was going to be all right.
Religion was still a huge part of American life. For many people, it was all that stood between us and Satan, atheism, Communism, and the creepy sexual perversions and drug use that had somehow become normal after the 1960s when business figured out they were big markets.
This was the time of the Satanic Panic after all, when people knew something was wrong at the core of our society, but since they could not figure out the details, assumed it was Satan or any of a number of drippy conspiracies about Freemasons, Bilderbergers, Illuminati, Black Panthers, or chemtrails.
It was clear to us that the adults had lost the plot and were hanging on by their fingernails. We sighed when our divorced parents dated some new lumpy chud who was going to be "the one" for real this time and not just move out in the night with his secretary like the last potential husband number three or four.
Just about nothing was real. Our teachers could not go too far in teaching Darwinism because it offended the Creationists. They could not talk about the reasons for historical events because it was too close to Hitler or the Confederates. They had to carefully tiptoe around topics like nuclear war.
Slayer dropped into our lives unexpectedly. I knew a kid who had all the Slayer tapes and asked him for a dub. I do not know what I expected; perhaps a blaze of noise with, as the newspapers routinely said, lyrics praising Satan and possibly invoking him through ritual patterns.
Instead I found one of the most thoughtful bands that has existed to this day. Lyrics that cited Milton and classical poets, heavy concepts dressed up in visceral metaphor, and the sense that it was too late to avoid disaster and we were living in Hell all came through as clear as day.
Even more, Slayer skipped over all of the bullshit of pop music. There were no pentatonic melodies bouncing along to beats for dancing with stupid dates at overpriced clubs, no pandering to what the lowest common denominator wanted, no pleasant distractions from the abyss.
Instead there was raw rushing terror, but made into something cool. Like a good horror movie, Slayer made you want to descend into a demonic quagmire so that you could fight it out and have sanity win for once, unlike the situation in your everyday life where the madness took over long ago.
Most of all, these songs did not play around with your emotions to let you down. They were not distractions; they were deepening of the things that concerned you, giving you a handle on them at least conceptually and making it okay to talk about the end of the world.
When I look back, it was a horrible time with an inner beauty, and a great part of that were the few glimpses of sanity like Slayer that helped us through, and have prepared us for what comes next. If art is the change of ideas that lets people accept the future, Slayer is higher art than people realize.