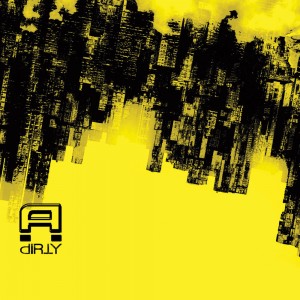 Black metal doesn't hybridize with much because black metal is by itself a distinctive genre. This distinctiveness comes not from its technique, which is borrowed from atmospheric heavy metal and crustcore, but its attitude and outlook.
Unlike almost every other genre on earth, black metal is not about people in the singular. It's about life itself. It has no pretense of stooping to your perspective, or making itself appealing and interesting like a crooner. It is like the cold winds of winter nights: untouchable, aloof, lawless and immune to human guilt, morality and fear.
Aborym blend black metal of the blasting type — think Mythos, Zyklon-B or Impaled Nazarene — with both extremely clubby techno and 1980s Gothic power pop. The result is compelling but more on the side of those other genres, because the black metal technique is absorbed. To counter this, Aborym create clever song structures out of variations in texture and on top of those drop in additional layers of melody or rhythm.
Like more mass consumption musics, Aborym uses static riffing here, where a chord is used to sketch out a rhythm. This is different from the normal phrasal riffs of black metal and death metal, where chords are used as notes in melodic phrases that resemble the objects of their symbolic role in the song.
The mixture of sheer keyboards and heavily reverbed guitar chording creates an immersion of sound that must be an unholy terror live. It creates total disconnect in the listener and puts emphasis on the voice and excessively front-ended percussion, which causes the overall song to more resemble 1980s rock than 1990s black metal.
On Dirty, the band work hard to keep each song interesting. The initial thrust of the style is overwhelming, but would becalm itself without the quirky variations that the band throw in for later tracks. As a result, it is listenable without being abrasive, but I'm not sure I'd reach for this a second time as a black metal listener. As a Gothic pop or techno fan, most definitely.
Aborym find themselves in a difficult time frame where black metal has burnt its initial thrust and waits for more clarity. Many of us think it is not stylistic, but a lack of ongoing growth in attitude and outlook. By returning to deconstructed roots and hybridizing, Aborym inject the black metal spirit into something else. However, it is a mistake to approach Dirty as a black metal album.
This is a 2-disc release, with the first disc being extensively techno-industrial new material from this band, and the second reworking of older songs and covers.
http://www.youtube.com/watch?v=D2i-QRzsM2Y
Tags: aborym, Black Metal, techno