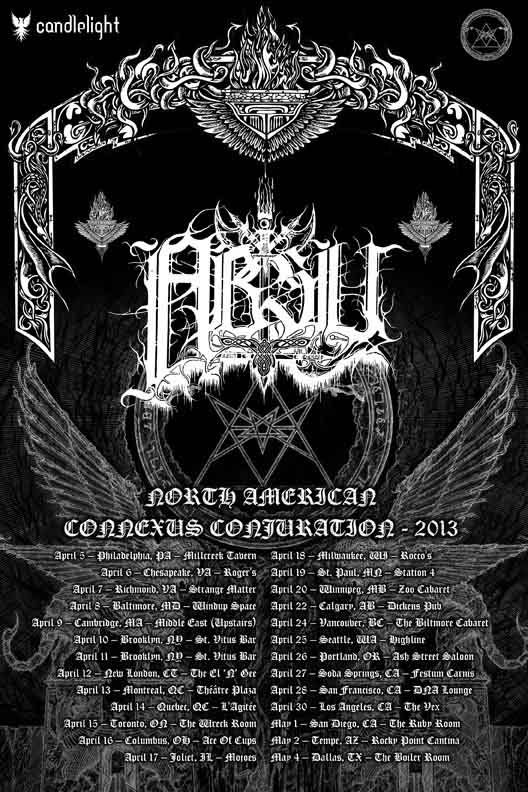 Many know Absu as the band that transitioned from mythological death metal to heavy-metal tinged black metal to finally a progressive, jazzy, and eclectic blend of metal, Celtic folk and psychedelic fusion styles.
According to percussionist/vocalist Proscriptor, "We're attempting to divide the concerts into two sections: the first act will showcase songs spanning from our entire discography, as the second act will focus on Phase Two from the album Tara: The Cythrául Klan's Scrutiny. For the past couple of years, many of ABSU's followers have requested specified songs from this chapter of Tara, so it is our aspiration to give the people what they want."
The tour covers North America in the blood of the righteous, and gives Absu a chance to show off their psychedelic rock-metal fusion trilogy: Absu, Abzu and the upcoming Apsu. As always, it is expected that the tour will showcase fantastic musicianship, chaotic pits and manic scrambling of residents for talisman artifacts of protection against the summoned evil.
4/05/2013 Millcreek Tavern – Philadelphia, PA
4/06/2013 Roger's – Chesapeake, VA
4/07/2013 Strange Matter – Richmond, VA
4/08/2013 The Windup Space – Baltimore, MD
4/09/2013 Middle East upstairs – Cambridge, MA
4/10/2013 St. Vitus – Brooklyn, NY
4/11/2013 St. Vitus – Brooklyn, NY
4/12/2013 El N Gee – Hartford, CA
4/13/2013 Theatre Plaza – Montreal, QC
4/14/2013 L'Agitte – Quebec City, QC
4/15/2013 Wreck Room – Toronto, ON
4/16/2013 Ace of Cups – Columbus, OH
4/17/2013 Mojoe's – Joliet, IL
4/18/2013 Rocco's – Milwaukee, WI
4/19/2013 Station 4 – St. Paul, MN
4/20/2013 Zoo Cabaret – Winnipeg, MT
4/22/2013 Dickens Pub – Calgary, AB
4/24/2013 Biltmore Cabaret – Vancouver, BC
4/25/2013 Highline – Seattle, WA
4/26/2013 Ash Street Saloon – Portland, OR
4/27/2013 Shinneybrook Creek Cabins @ Festum Carnis – Soda Springs, CA
4/28/2013 DNA Lounge – San Francisco, CA
4/30/2013 The Vex – Los Angeles, CA
5/01/2013 Ruby Room – San Diego, CA
5/02/2013 Rocky Point Cantina – Tempe, AZ
5/04/2013 The Boiler Room – Dallas, TX
For more information, check the Absu web coven.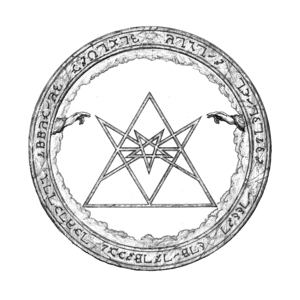 Tags: absu, Black Metal