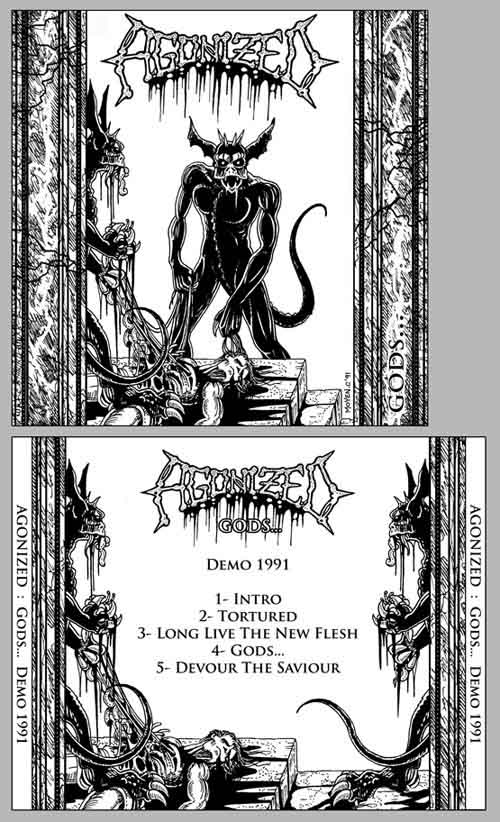 Agonized's 1991 demo, "Gods…", has been restored at the local professional studio. Noise has been removed and worst odd tape anomalies filtered but the demo has not been remastered or has its sound changed in any other way. It sounds as muddy and bad and sinister it ever was in 1991.
Quick review: sounds like first album Sentenced combined with Belial, with vocals like Demilich (deep, burpish). For additional sound samples, see the band's MySpace page.
This release is a CD-R copy of the demo on a JVC-Taiyo Yuden Premium branded CD. 5 euros+shipping. Contact directly for shipping details, payment information and/or other questions via Jari's email.
1. Intro
2. Tortured
3. Long Live the New Flesh
4. Gods…
5. Devour the Saviour
Tags: agonized, Finnish Death Metal