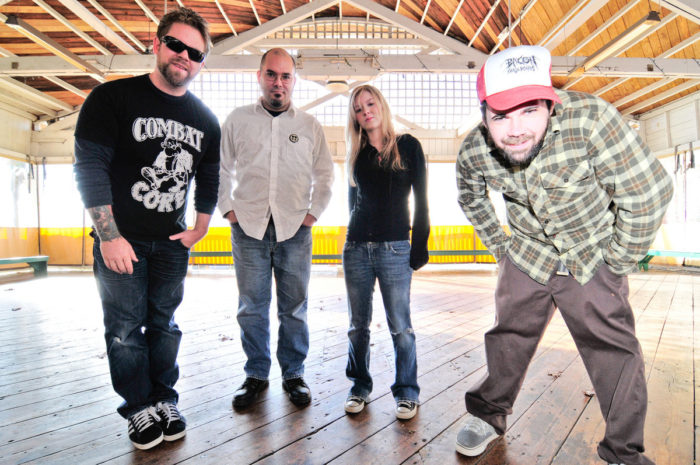 Death Metal Underground has obtained an Agoraphobic Nosebleed cover of Slayer's classic "Angel of Death".
Lance Viggiano thankfully transcribed the lyrics from the leaked file of the band's drug-fueled practice session:
Auschwitz, caused Jews pain
The reason Germans deserve to die
Demographic death, cultural decay
White guilt to cleanse you of your privilege

Forced in
From Muslim swine
You run
Stripped of
Gender pronouns
Human ambiguity for the Angel of Tolerance
Four-hundred thousand more to convert

Angel of Tolerance
Monarch to the Kingdom of Enlightenment
SJW, surgeons to excise
Sadists of fascist blood
Annoying, without mercy
To punish the Aryan race…
Agoraphobic Nosebleed then started screaming at each other over certain members taking double hits despite being twice the size of others. Half the band stormed out of the basement protesting such height and gender discrimination when passing the pipe. Agoraphobic Nosebleed's set at Maryland Deathfest 2015 suffered from similar meltdowns.
Tags: Agoraphobic Nosebleed, Angel of Death, core, cover songs, drugs, hipster bullshit, metalgate, news, sjw metal, slayer