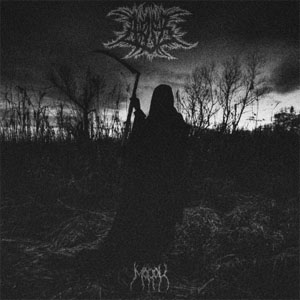 Metal has become an aggregate of everything that went before it, and everything that threatens to destroy it.
Agruss' new release Morok shows us the worst of both this amalgamation and the influences it has received from mainstream nu-metal, which itself is like a rap/hard rock fusion with no relation to metal.
Mixing equal parts indie rock, progressive-ish rock, black metal and post-hardcore, this CD is great if you just read the ingredients. If you analyze how they're put together, you see that this is not only unrewarding to a metalhead, but artistically worthless. It has no direction. It's not composed like metal, where radically different riffs fit together to make a dynamic story, but like rock, where radically different riffs provide distraction from the emptiness. The entire idea of even mixing all these influences and coming up with something good is a complete write-off. That's like taking all the ingredients in your refrigerator and combining them, claiming you've made "super-food."
The nu-metal influence comes from the necessary use of binary dynamics when making such carnival music. These riffs are so diverse with no relation to each other except key that the only thing that can be done is to sort them into two categories, "hard" and "soft," and play those off each other. The result is a lot of wandering riff, then screaming and blasting, and then more proggy stuff to lighten the mood. It's more of a mix tape than a CD.
It's amazing how a lack of common sense can convert such potential into garbage. These guys are accomplished musicians and they have some good ideas. But like burying intelligent statements in a rant about eating feces, the indie-metal aggregate approach isn't working for them or any alert listeners of this music.