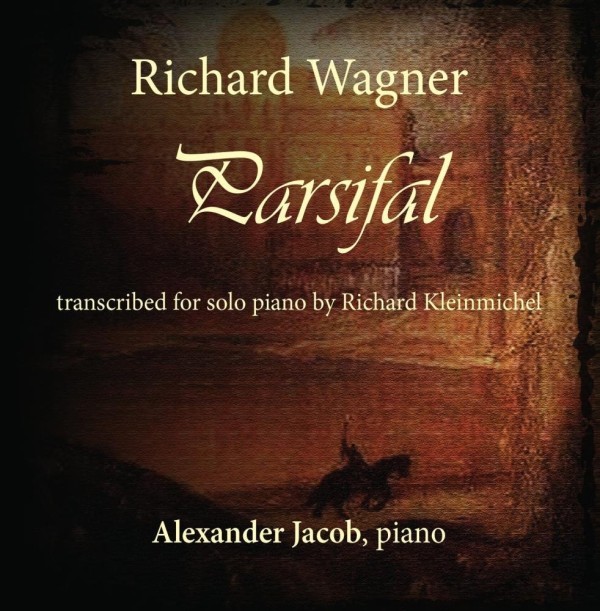 Richard Wagner wrote epic operas based around primal mythology as based on Nordic and German folklore. Almost two centuries later, Alexander Jacob sat down with piano scores by Richard Kleinmichel and created an album of spacious, otherworldly music using that interpretation of the original. Numen Media released Richard Wagner: Parisfal on digital and compact disc for an audience wanting to explore Wagner in a sitting and not an afternoon.
The selected scenes from the opera translate into music with strong themes emerging from dense backgrounds, giving it both the textural feel of contemporary electronic music and the depth of heavy instrumental complexity as is found in most classical and progressive rock, but in the single voice of the piano this becomes a comforting shift like transition from city to country to town via train. Themes arise and then recede, like ideas in a dream, and play off related ideas in a shifting scenery which reveals its contours only slowly.
Transitioning to a single instrument from the multi-layered score written by Wagner, which famously required larger orchestras than were normally used, requires sacrificing some detail as many voices become one. The piano, on the other hand, demands lack of outright repetition as it becomes too obvious. Jacob and Kleinmichel navigate those obstacles by isolating different leitmotifs and working them into the piano as complementary voices. The result strikes the listener as more peaceful than Wagner, and relies on subtlety to bring out its power, manifesting out of a background ambiance a striking and sudden clarity like an explosion in darkness, then returning to a piece that almost conceals itself in calm. As a result, Richard Wagner: Parsifal serves as soothing music which inserts its intensity like a revelation in the mind of the listener after the fact, leaving a lingering sense of being transported to a different and more epic era.
Tags: alexander jacob, numen media, richard kleinmichel, richard wagner