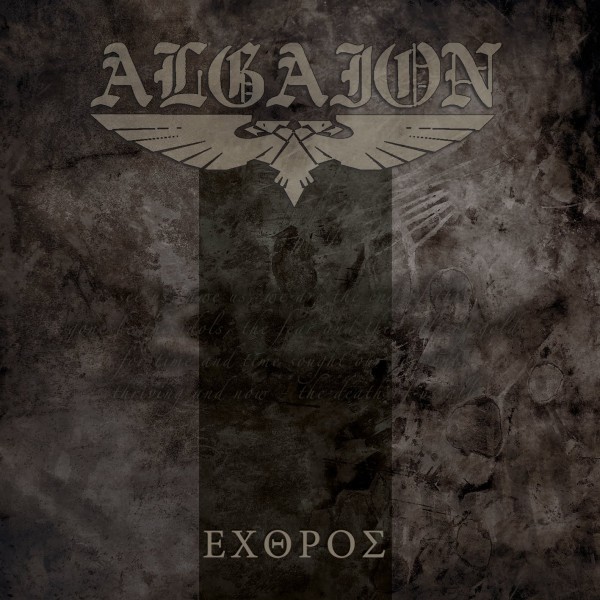 Black metal has been taken over by cocktail parties. I used to be able to say, "You know, everything but black metal is a copy of a copy at this point," and the point would drop. Now people start digging out their Prada notepads and Christian Dior iPhone cases and rattle off a list of their favorite new (or is that "nu"?) black metal bands. I dutifully make note and brace myself for disappointment.
I was not disappointed with Algaion Exthros. That is, my disappointment was not disappointed: this albums is bad beyond terrible. Its worthy contribution can be found on the first track where the band covers one of those Greek melodies that tourists and tour guides alike recognize that a crowd will recognize as Greeky Greek, and they make it into a ripping black metal tune. It was not excellent, but it far surpasses the absolute desert of songs that one could possibly enjoy in "nowadays black metal." What follows is an abomination of taste and content.
Taking a page from the At the Gates book, this band write melodic hooks for the verses and then have vocal hooks lead the otherwise straightforward and grinding choruses, but they keep the whole thing in rock harmony — including extensive (yawn) pentatonic leads — so that the power of all of this is muted. The vocal hooks are of the Pantera variety, which is the kind of simple song you sing to yourself when doing the laundry or trying to give your pet an enema, infectious but brain-numbing and here taken to new extremes of repetition and sing-song cadence paced with war metal tempi and modern metal style regular open-throat vocals, as distinct from the closed-throat guttural of death metal or open-throated but sonically-shaped vocals of black metal. Excruciating, this is. I weep for the landfills which have already filled or shortly will fill with this terrible, predictable, mind-destroying disc.
http://www.youtube.com/watch?v=nLBjef3ze4I
Tags: algaion, Black Metal