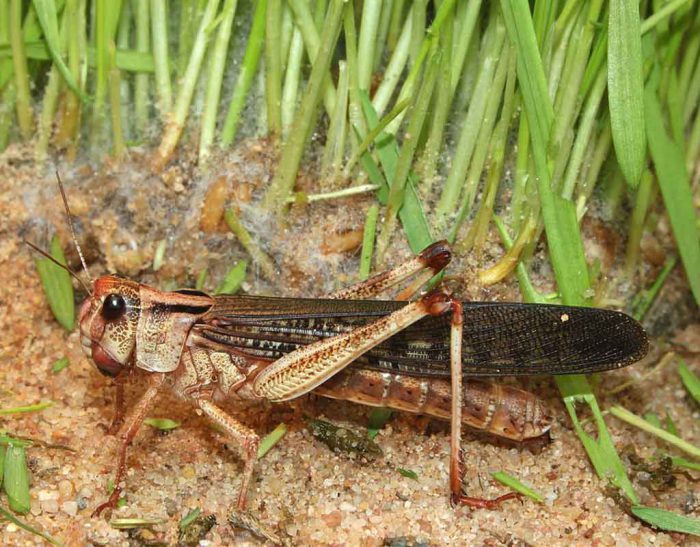 Apparently heavy metal slays more than poseurs. Nepal Minister for Agriculture and Livestock Development Ghanshyam Bhusal stated that in response to a swarm of parasitic locusts eating everything in sight and then demanding free government benefits, heavy metal would be collected and deployed to slaughter the invaders.
Bhusal addressed the press with his plan to kill locusts with heavy metal:
In a press meet organized at Sindhulimadhi, on Sunday, Minister Bhusal said that the ministry is collecting heavy metal music that can kill locusts on the spot. Bhusal added that the center would send a budget if the local level could not control the locusts. "So far, the local level can control it," he said.

Talking about music and songs being very effective for locust control, Minister Bhusal said, "I have been told on the phone by my brother living in Australia that songs and music will be very effective to control the famine causing locusts." He also said that guidelines will be prepared soon on what the ministries, states, and local levels will have to do to control the locusts.
While people might be tempted to blow this off, heavy metal at sufficient volume can disrupt just about anything. Growers have for many years known that plants respond well to classical music, and convenience stores in America blast Mozart at loiterers to drive them back to the trailer park or ghetto, so perhaps locust-slaying heavy metal has a shot at ending yet another onslaught of parasites.
Tags: Heavy Metal, locusts, nepal