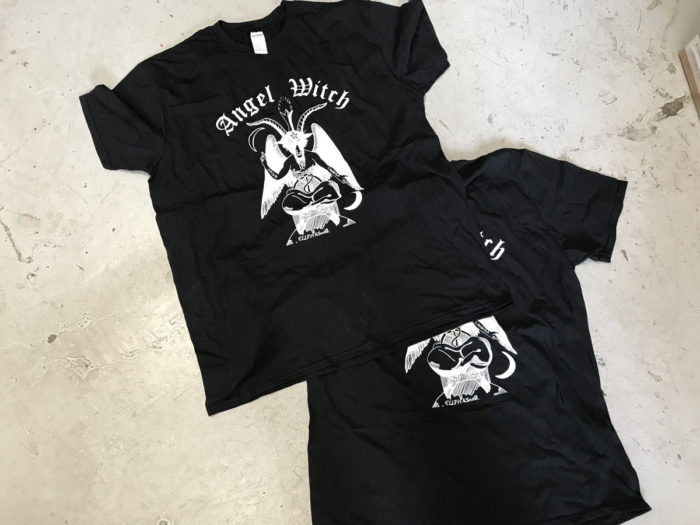 Angel Witch are selling their remaining tour stock on their Bandcamp page.
The classic Angel Witch Baphomet design is up there for those who want it.
Whole load of tour stock is getting put in a box and sent back to us! Various quantities / sizes, etc…

https://angelwitch.bandcamp.com/merch

Shipping 13th November.
Tags: Angel Witch, Heavy Metal, merch, merchandise, news, NWOBHM, shirts, tshirts