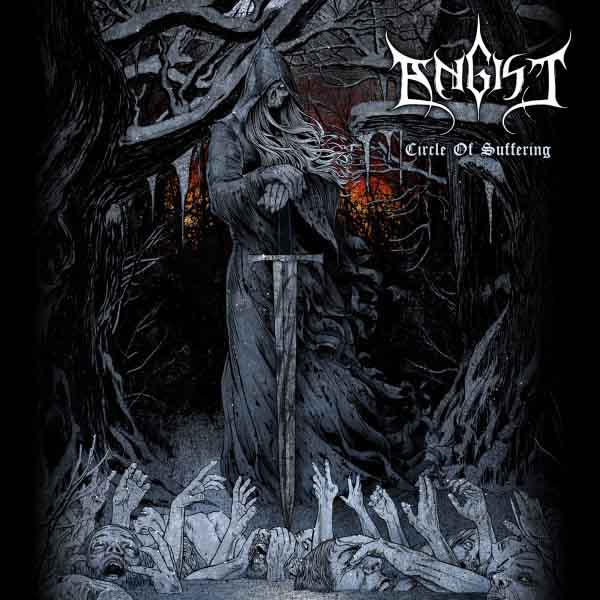 In theory, Angist play death metal, but in practice it sounds like what would happen if you took a basic 80s glam metal song and dressed it up in brutally distorted power chords and repetitive high-speed rhythms. The essence of this band is droning, insistent rhythms mated to riffs with melodic undertones that spend most of their motion in accidental notes around the basics of the chord progression.
The repetition alone could crush the skull of a listener, but that in itself is not "heavy," only boring combined with catchy. The result is a feeling of obligation in churning through the repetitive structure and riff styles. The vocals insist on a circular pattern as well which creates a monolithic grinding aura which presents itself well, but then in invariant intransigence proceeds to normalize itself as a backdrone. Fortunately little frippery interrupts the otherwise solid stream of riff but in the end, this acts more like Chinese water torture than death metal: catchy, repetitive, cyclic grinding wears down resistance and then introduces a kind of tedium in which the mind perks up for any variation, only to lose sight of it as it gives way to more of the same.
Were this album to vary its approach to tempo and more selectively use its melody, it might achieve the kind of internal contrast that creates anticipation and release. Instead, it marches onward like the doomed traversing dystopia on their way to some utterly pointless activity. For that feeling, you could just listen to an air conditioner or rough idling engine and get the same effect.