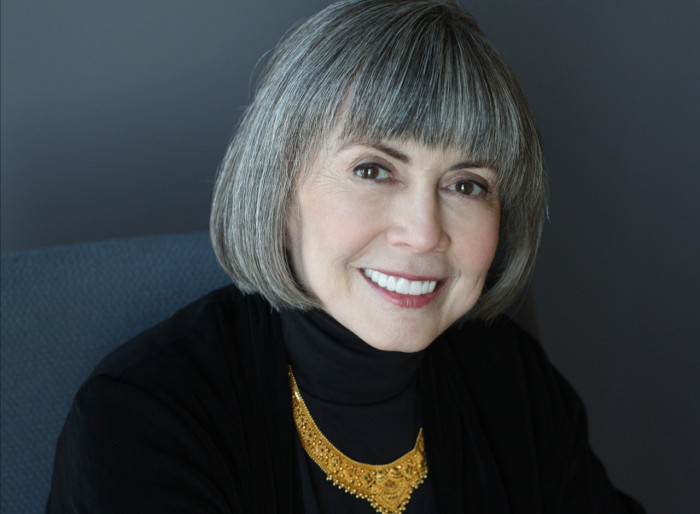 Widely-read horror/occult author Anne Rice had the following to say about censorship and people who try to bully some opinions out of the marketplace:
Signing off with thanks to all who have participated in our discussions of fiction writing today. I want to leave you with this thought: I think we are facing a new era of censorship, in the name of political correctness. There are forces at work in the book world that want to control fiction writing in terms of who "has a right" to write about what. Some even advocate the out and out censorship of older works using words we now deem wholly unacceptable. Some are critical of novels involving rape. Some argue that white novelists have no right to write about people of color; and Christians should not write novels involving Jews or topics involving Jews. I think all this is dangerous. I think we have to stand up for the freedom of fiction writers to write what they want to write, no matter how offensive it might be to some one else. We must stand up for fiction as a place where transgressive behavior and ideas can be explored. We must stand up for freedom in the arts. I think we have to be willing to stand up for the despised. It is always a matter of personal choice whether one buys or reads a book. No one can make you do it. But internet campaigns to destroy authors accused of inappropriate subject matter or attitudes are dangerous to us all. That's my take on it. Ignore what you find offensive. Or talk about it in a substantive way. But don't set out to censor it, or destroy the career of the offending author.
We see this play out time and again in metal: a group of SJWs is offended by something, or pretends to be offended so they can feel powerful by destroying it, and they act to make sure that it is removed before anyone can even consider it. That is counterproductive to discussing or even understanding it, but the SJW goal is not to increase understanding, but to limit it so that they can control it.
Tags: anne rice, censorship, gamergate, metalgate